Baylor, Memorial Hermann in talks for giant hospital merger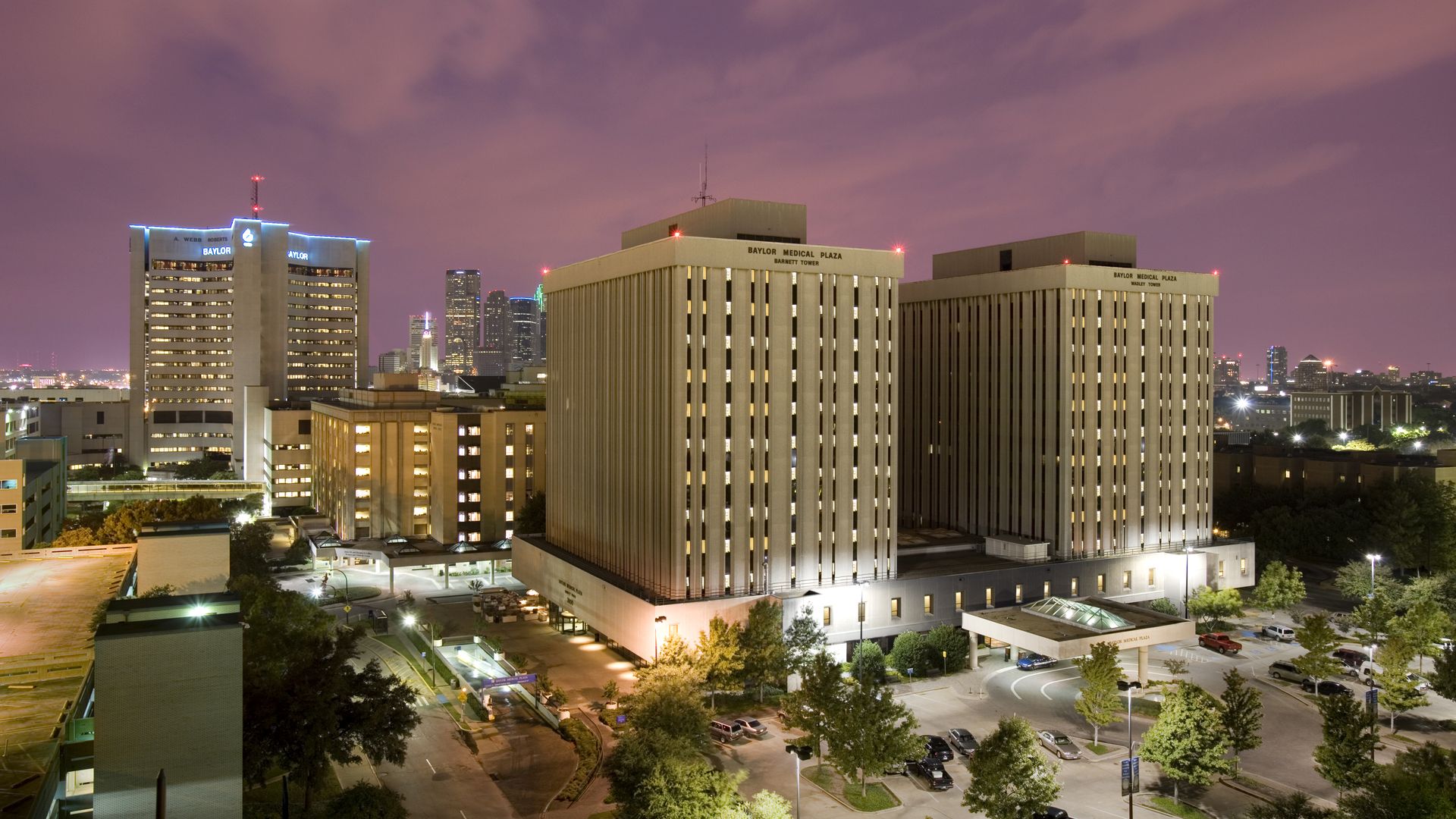 Leaders of Baylor Scott & White Health and Memorial Hermann Health System said Monday they are discussing a potential merger that would create a behemoth not-for-profit system across Texas with 68 hospitals and almost $15 billion in annual revenue.
Why it matters: Hospitals have been consolidating rapidly, as executives argue bigger scale will lead to better care and lower costs. But research shows hospitals with more market power raise prices, and these deals do not guarantee better, less expensive care.
The details: Baylor Scott & White mostly operates throughout central Texas, with a heavy presence in Dallas, while Memorial Hermann is based in Houston. Both systems also own their own health insurance companies.
Baylor Scott & White itself is the product of the merger between Baylor Health Care System and Scott & White Healthcare five years ago.
Baylor Scott & White has above-average profits, recording a 7% operating margin and 10% total margin in the first nine months of its latest fiscal year. Memorial Hermann is profitable, but has struggled in the past 18 months in the competitive Houston area.
The two systems expect to close a deal by next year and did not say whether there would be layoffs. Baylor Scott & White CEO Jim Hinton would be the CEO of the combined system.
Go deeper