Security breach is new ground for Facebook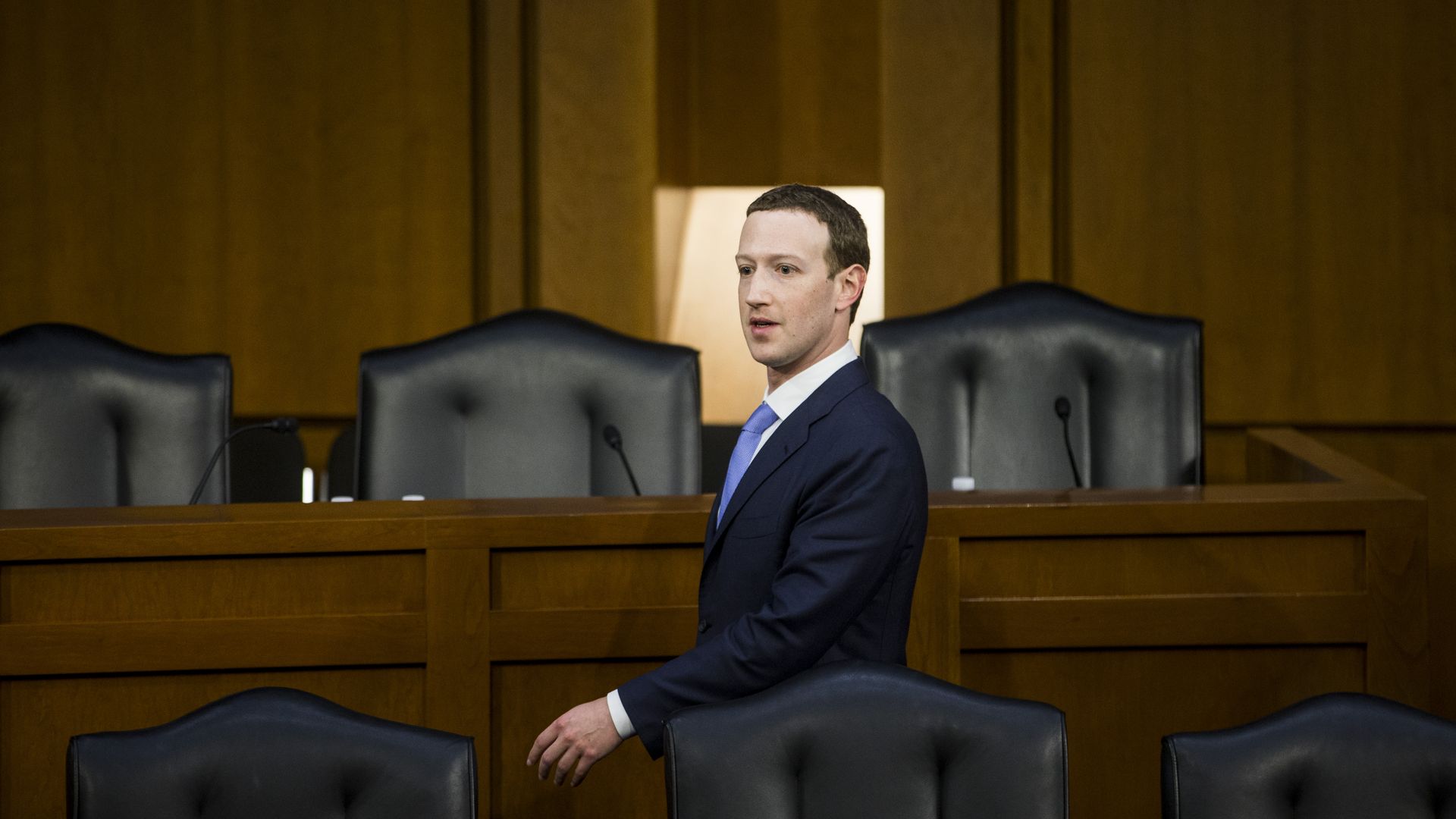 Facebook crossed into new territory on Friday as it publicly disclosed a massive security breach that gave away the keys to as many as 50 million Facebook user accounts — just months after CEO Mark Zuckerberg said such an event had never occurred on its platform.
Why it matters: The Cambridge Analytica scandal was about gaming Facebook's systems to scrape user data. This is something different: what looks like the biggest intrusion taking advantage of flaws in Facebook's code since the social network was created on Harvard's campus in 2004.
Flashback: At a Senate hearing earlier this year, Sen. Cory Gardner asked Zuckerberg if Facebook had ever been hacked.
Gardner: "Have those hacks ever accessed user data?"
Zuckerberg: "I don't believe so."
That changed midday Friday, when Facebook staffers disclosed in a hastily-assembled call with reporters that bugs had allowed hackers to obtain "access tokens" — which would let them effectively take over an account — for 50 million accounts.
Another 40 million users saw their accounts flagged because they had been subject to an internal lookup used in the hack.
Facebook says it doesn't know yet whether or how the access tokens were used, but if they were used, they provided full access to the account and its data.
The bugs have been in place since July 2017, and Facebook says it won't know more about the timing of the activity until it completes an internal investigation.
It became clear later on Friday that the breach would have an impact beyond Facebook. On a second press call, the company revealed that if a user's account was compromised, the same access would be available to any other services a user accessed by logging in with Facebook.
A wide variety of popular apps — including Tinder and Spotify — allow users to log in with a Facebook account.
Facebook said it had reached out to major third-party apps that let users log in with Facebook accounts about the breach.
The other coast: Policymakers called for investigations into the breach.
"I'm alarmed by today's news of another breach," said Democratic Federal Trade Commission member Rohit Chopra. "The cost of inaction is growing and we need answers."
The agency, which is controlled by a Republican majority, declined to comment.
Democratic lawmakers also called for some kind of investigation.
The bottom line: Millions of Facebook users are learning that someone, for an undetermined amount of time, was able to see everything they see when they log into Facebook, and potentially other services, too. That's uncharted ground for the social network.
Go deeper