In rare back-to-back appearances by two of the world's most powerful regulators, Axios' Mike Allen broke down what the future of global competition will look like when 5G and related transformative innovations become a reality.
Why it mattered: European Commissioner of Competition Margrethe Vestager and Assistant Attorney General Makan Delrahim, who leads the Justice Department's Antitrust Division, gave their views on the global competition laws needed to ensure innovations and businesses can thrive.
European Commissioner of Competition Margrethe Vestager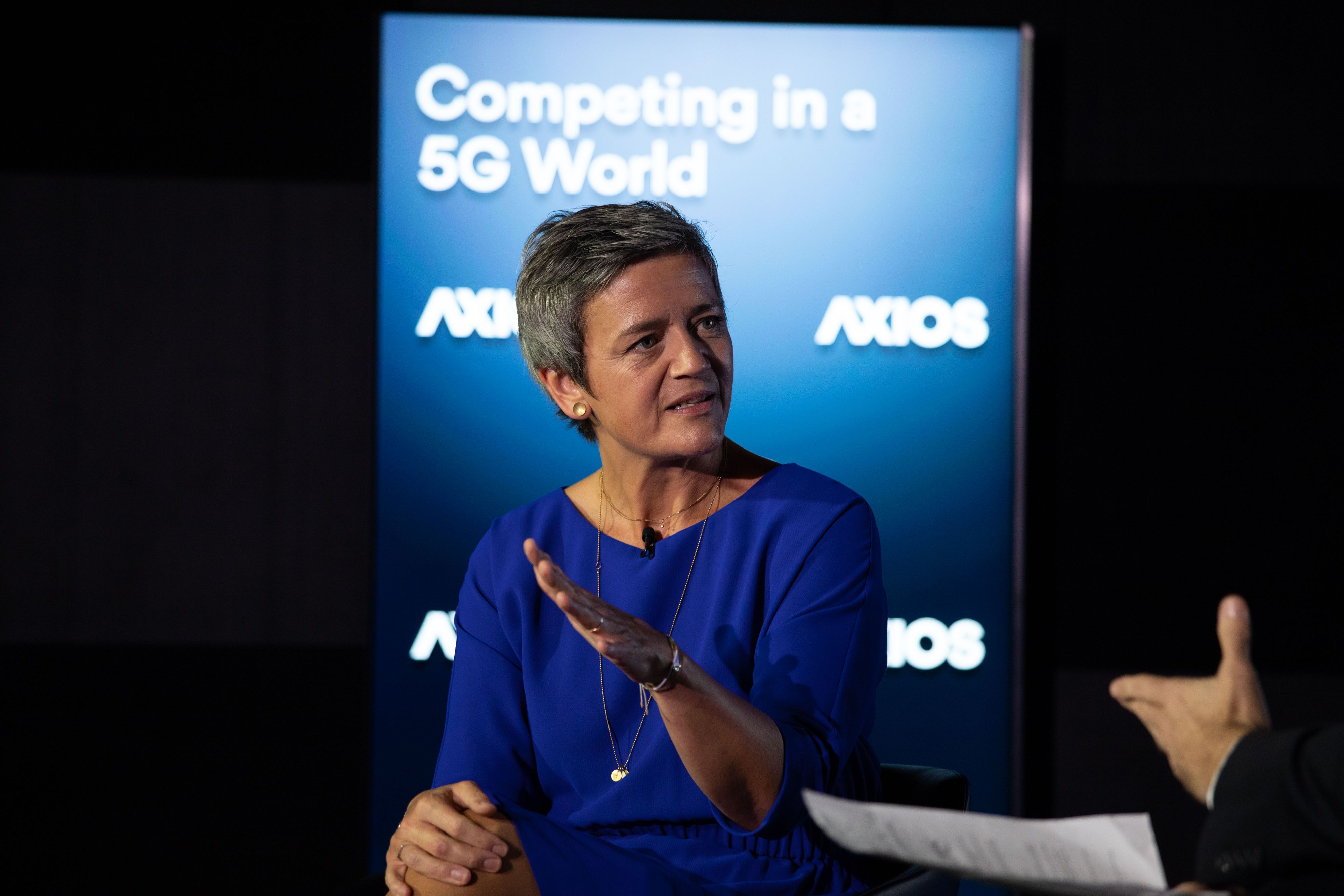 Commissioner Vestager spoke to Mike about her views on competition, 5G and what she sees as the future of innovation.
The big picture: During her tenure as European Commissioner of Competition, Vestager hasn't shied away from regulating big tech companies — often intervening when Washington would not.
Making sure laws keep pace. "Things are changing at a fast speed and we're always trying to make sure our technology is serving society, which is why we have competition laws."
How big companies get in trouble. "It's not the dominance we question, but it's the way they use their dominance."
The future of innovation. "We will do our best to make sure our consumers have a choice."
Competition in a 5G world. "We shouldn't accept in the digital world what we don't accept in the real world."
The accessibility of 5G. "I think that it's a little bit too early to worry. We want a competitive marketplace in Europe because competition also drives investment and we need a lot of investment for 5G to be something that everyone can enjoy."
Assistant Attorney General Makan Delrahim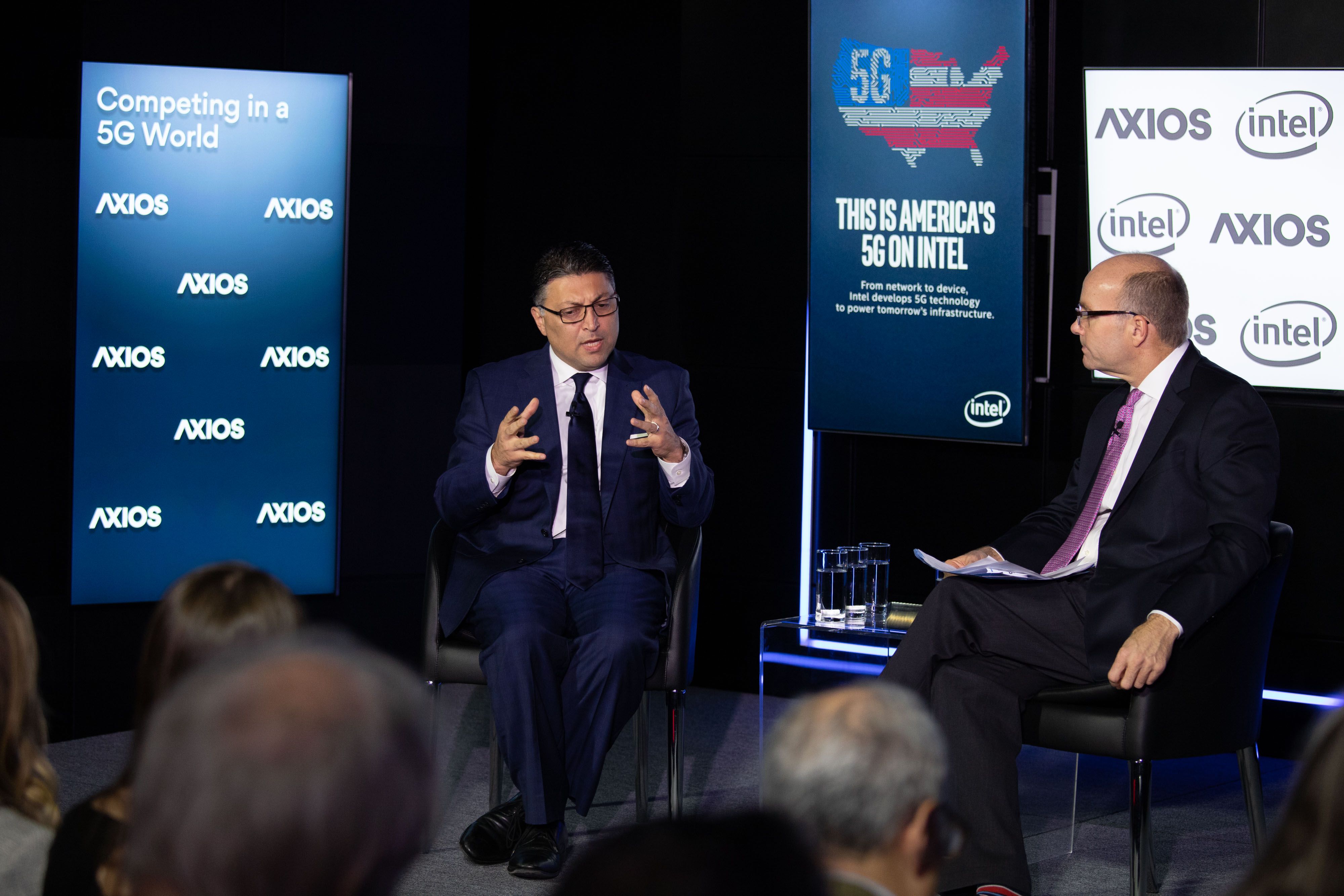 The DOJ Antitrust Chief discussed the U.S.'s view on competition when it comes to data, 5G and Big Tech.
How data affects competition. "Data has become a huge asset today. Amassing data in and of itself isn't a violation of antitrust laws, but data assets could be a part of review when two companies want to merge.
The next G. "There seems to be incredible benefits that 5G can provide"
Big tech companies. "Big isn't bad. Big behaving badly is bad. We're trying to figure out what the contours are of that."
Go deeper:
Thank you Intel for sponsoring this event.
Go deeper