How 2018 midterm candidates are reacting to Kavanaugh revelations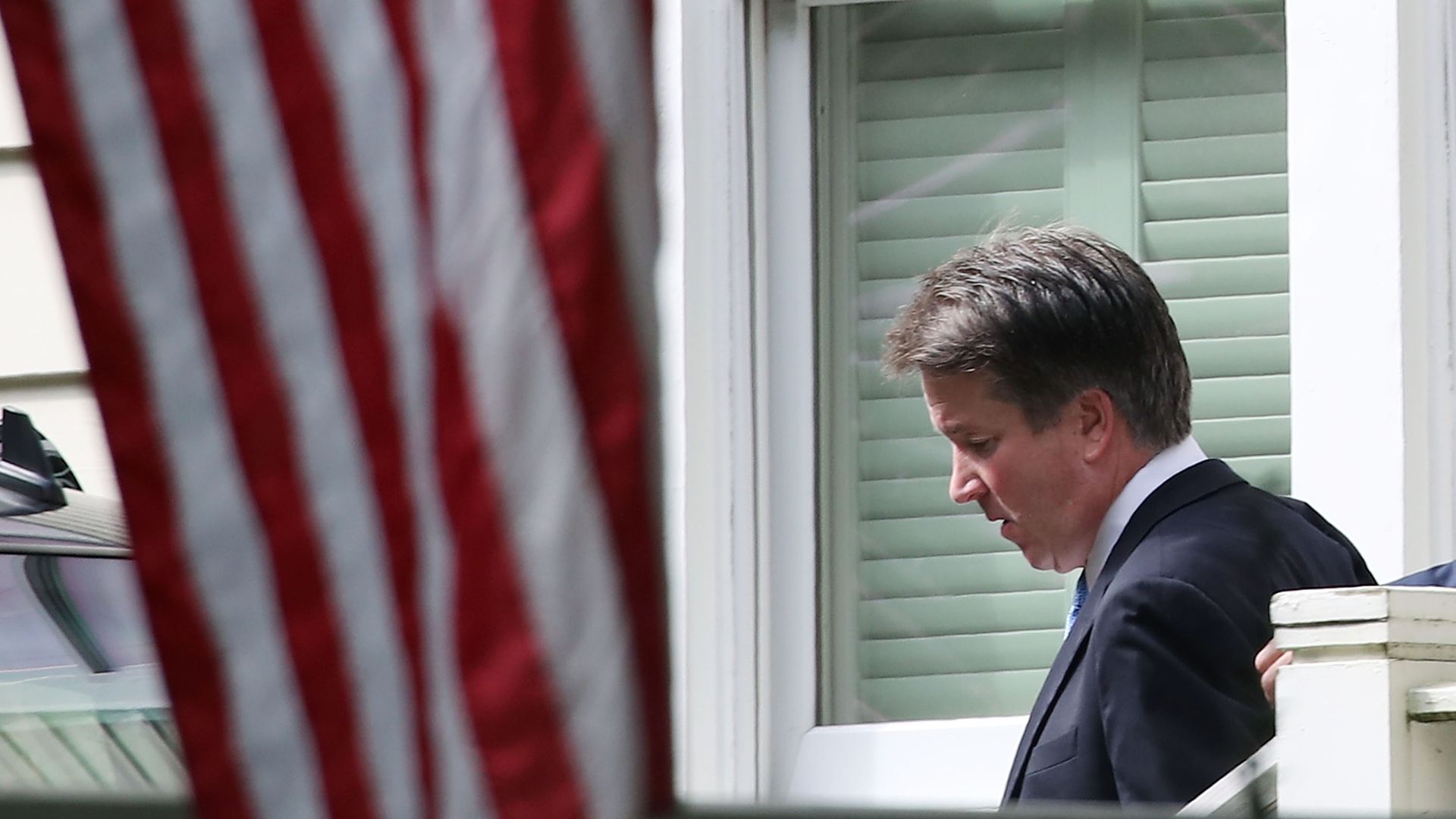 Accusations of sexual misconduct against Brett Kavanaugh have dominated the news cycle over the last week, becoming a hot button political issue with his confirmation hanging in the balance.
The big picture: Though they're not elected officials, candidates in the 2018 midterm election are weighing in on the accusations.
What they're saying:
Alexandria Ocasio-Cortez, a Democratic Congressional candidate in New York said Kavanaugh being promoted to the Supreme Court after sexual assault allegations is "just another day for women in the workplace."
Rashida Tlaib, a Democratic Congressional candidate in Michigan, said she is "disgusted" by headlines involving Kavanaugh in political strategy, calling it irresponsible. "This is sexual assault — a criminal act. Decide based on facts not strategy."
Beto O'Rourke, a Democratic Senate candidate in Texas, reiterated that an appointment to the Supreme Court lasts a lifetime and "we have to get this right."
The other side:
Rep. Kevin Cramer said even if allegations against Kavanaugh are true, they don't disqualify him because they happened 36 years ago. However, he said, Kavanaugh would "disqualify himself" by lying about them.
Josh Hawley, a Republican Senate candidate in Missouri, said Democrats are staging an "ambush" against Kavanaugh with the accusations and said that there was no corroborating evidence proving the claims are true.
Leak Vukmir, a Republican Senate candidate in Wisconsin, condemned Democrats for the accusations against Kavanaugh and called them a "character assassination."
Go deeper