A new project to bring bipartisanship to D.C.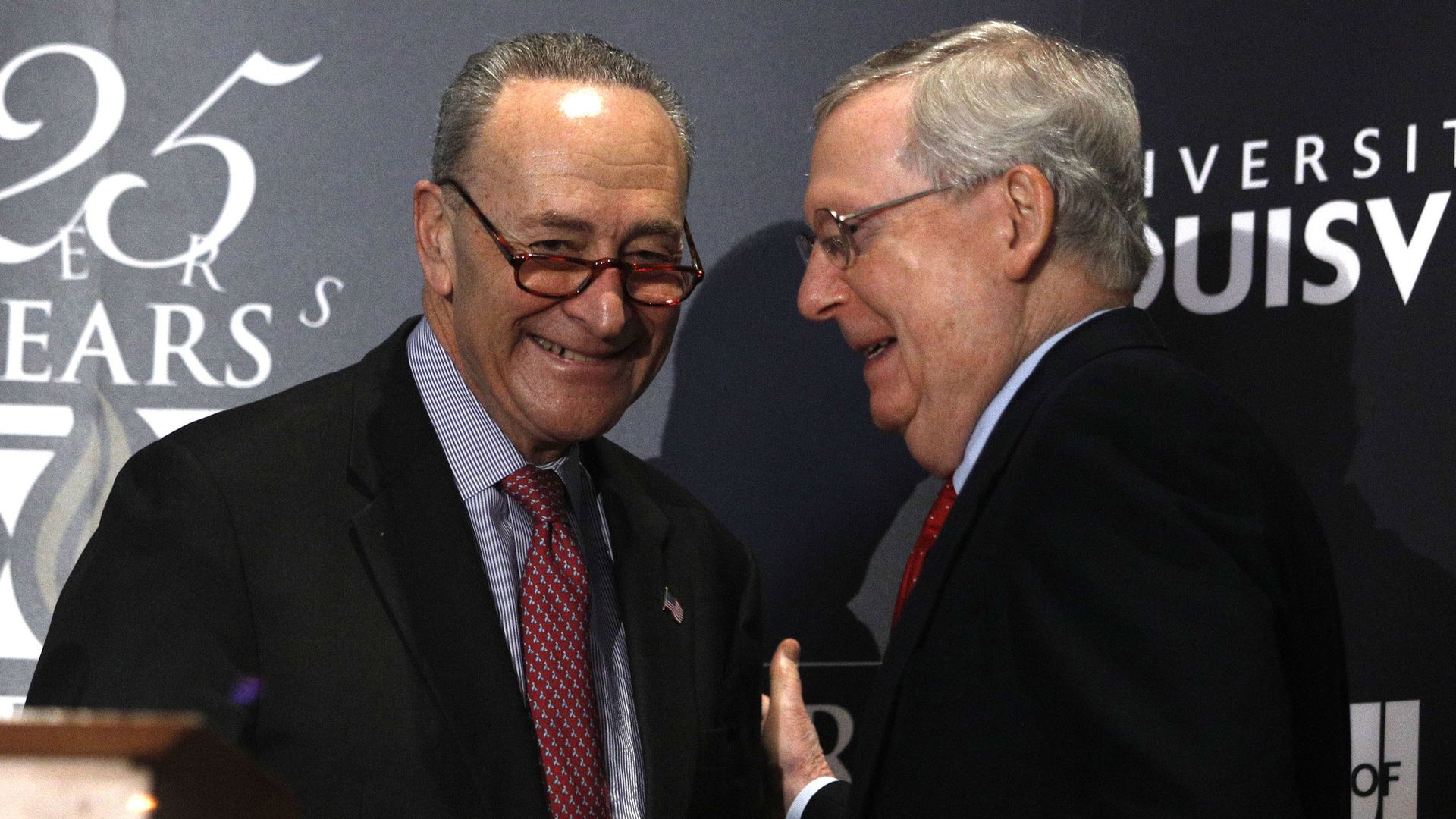 With the ferocious backdrop of tomorrow's Kavanaugh and Rosenstein drama, a personal history project called StoryCorps will seat bipartisan pairs of senators, members of Congress, staffers, political strategists and D.C. personalities to record introspective interviews about what they love, hate, fear and wonder.
The details: A forthcoming release says the program, One Small Step, encourages answers to questions like,"What is most hurtful to you about what people across the political divide say about people on your side and in your life," and "Can you think of any traits you admire in people on the other side of the political divide?"
StoryCorps founder Dave Isay: "[T]his week may be the hardest time in recent history to launch an effort to bridge political differences. ... But this state of affairs is exactly why we're convinced that now is time for One Small Step."
The StoryCorps MobileBooth, an Airstream trailer transformed into a traveling recording booth, crisscrosses the country year-round to gather stories.
Go deeper