The Trump administration's secret anti-China plans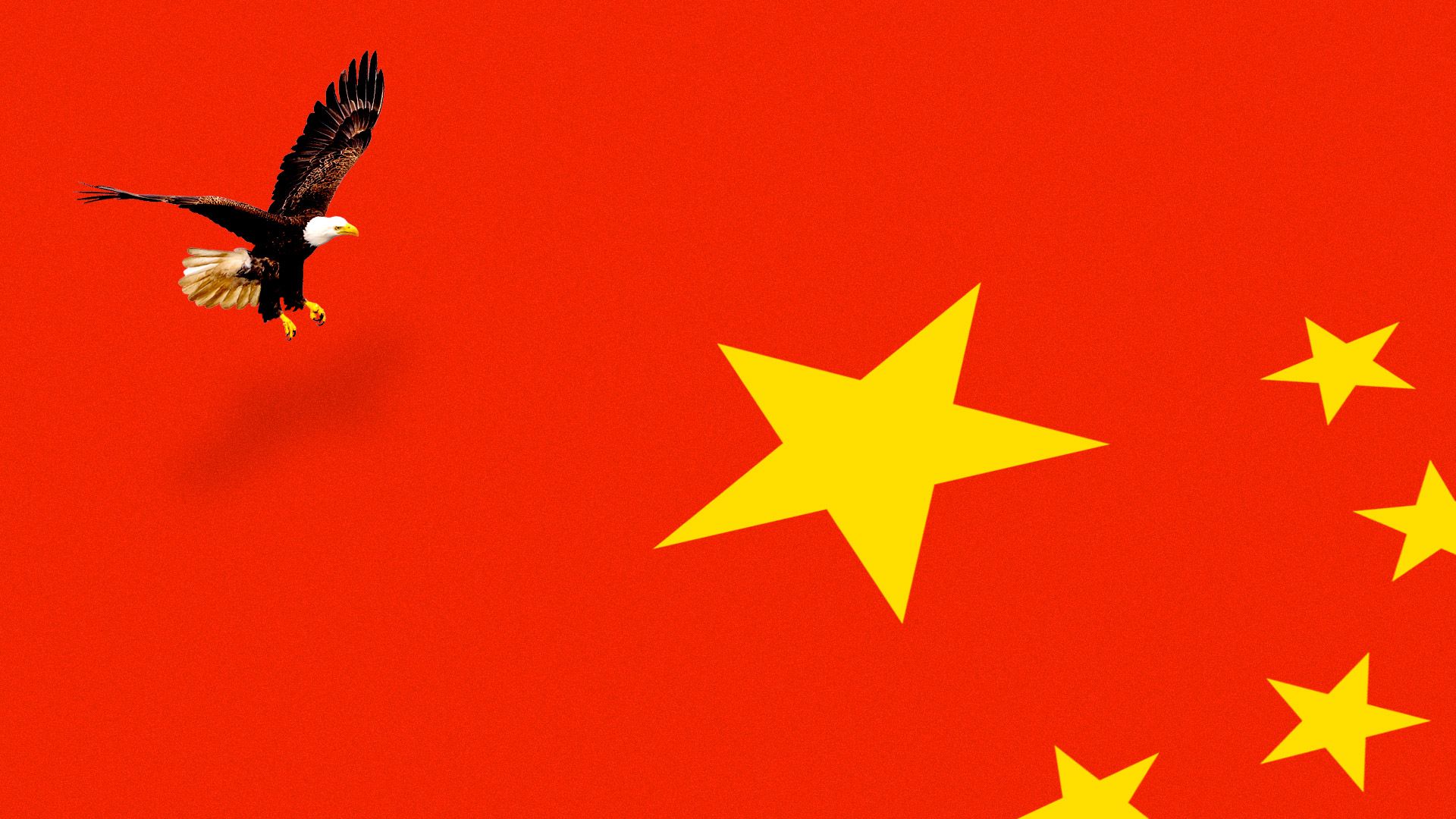 The Trump administration is planning to launch a major, "administration-wide," broadside against China, according to two sources briefed on the sensitive internal discussions. These sources, who weren't authorized to discuss the plans with the media, told me the effort is expected to launch in the next few weeks.
What we're hearing: The broadside against China — which is planned to be both rhetorical and substantive — will be "administration-wide," including the White House (led by senior officials on the National Security Council), Treasury, Commerce and Defense. "We're not just going to let Russia be the bogeyman," one White House official told me. "It's Russia and China."
The White House plans to unveil new information about China's hostile actions against America's public and private sectors, and to act on it.
Administration officials will call out China for its "malign activity" in cyberattacks, election interference and industrial warfare (e.g., intellectual property theft), an administration source told me.
The administration has marshaled tons of data to support its charges against China. "We are going to show how the Chinese have infiltrated the U.S. and what we are doing to counter it," the source said.
Behind the scenes: "The push is coming from the national security apparatus," the source added. "Cyber theft has been appearing more often in the PDBs [President's Daily Brief]."
The unknowns: Neither administration official explained why the administration is pursuing this now. China has been an aggressor on trade and cyber issues for years, and the Trump administration has started a trade war with the country. At the same time, Trump has maintained cheery rhetoric toward President Xi Jinping in hopes of cooperating on some issues.
The extent to which Trump will lead this rhetorical push isn't clear. But he's green lit it, according to a source familiar with the planning.
There's a good chance Trump will keep saying positive things about Xi to protect their relationship, delegating the hottest rhetoric to China hawks like Peter Navarro.
Go deeper