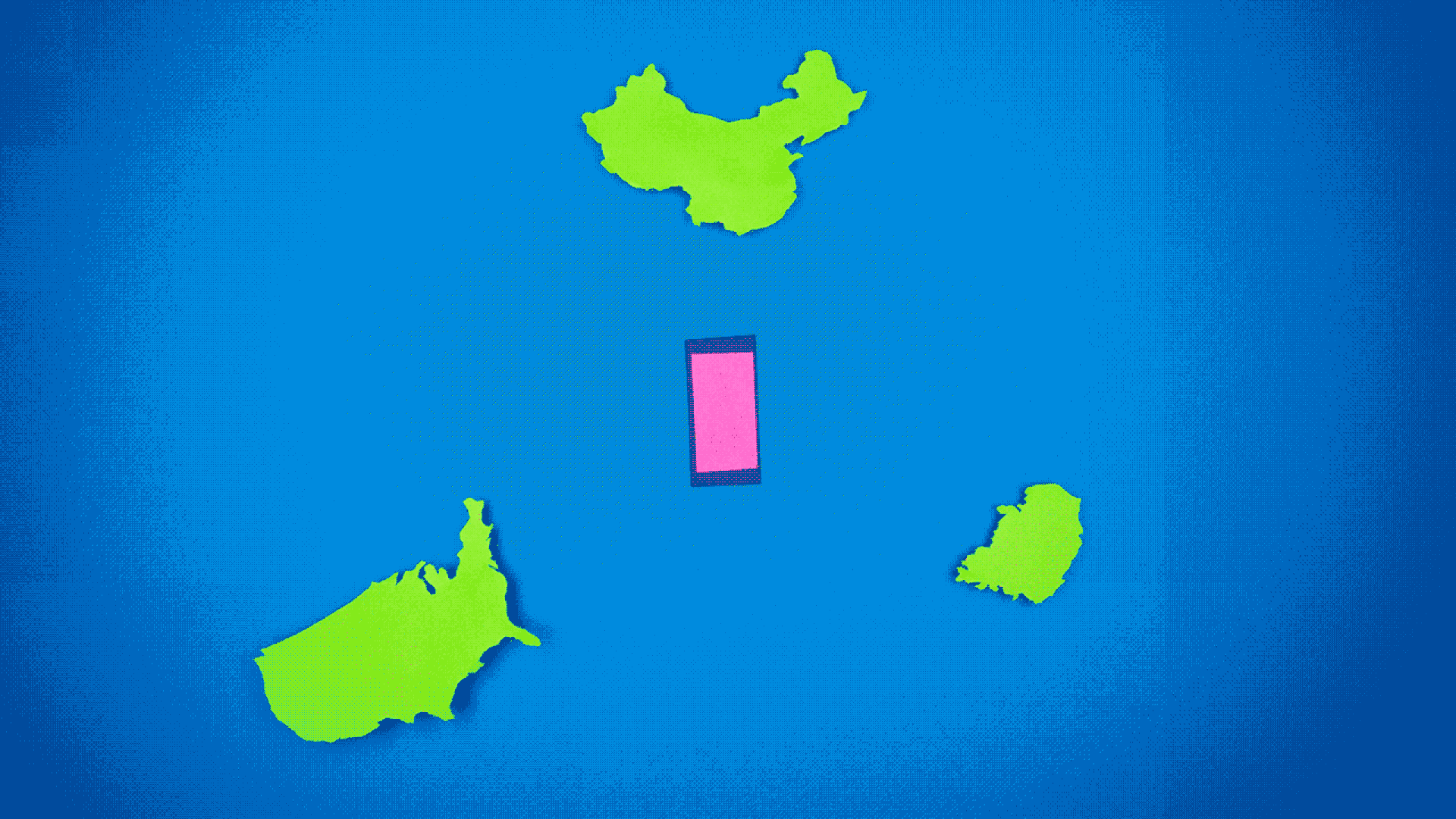 The advent of 5G has turned into a serious geopolitical fight — actually, two.
Why it matters: Being first brings the opportunity to take the lead with the kinds of never-before-possible apps that exploit a new generation of network capabilities. For example, in being first with 4G, the U.S. was able to lead the way with services like Uber and Snapchat.
Fight #1: The race to get 5G networks up and running.
It's a three-way game right now among the U.S., China, and South Korea.
Different studies predict different winners depending on what they measure —first to launch, first to achieve broad coverage, and so on.
The U.S. is set to have initial 5G smartphone service next year with some very early commercial launches for mobile broadband this year.
While the U.S. may be technically first with 5G in a few places, China is spending significantly more and will likely be first with 5G en masse.
Some European carriers have been slower to move.
Fight #2: The competition over whose technology will power the networks.
U.S. security concerns about Chinese equipment have loomed large, and Huawei is one of the major suppliers.
As it has in the past, the U.S. won't allow Huawei to supply gear to major U.S. telecom firms, favoring European players Ericsson and Nokia (as well as Korea's Samsung).
These concerns that prompted some U.S. officials to ponder earlier this year whether the country needed to nationalize the 5G effort, though that idea was flawed and faded fast.
Worries about Chinese influence over 5G is a big reason why the Trump administration blocked Broadcom's attempt to purchase Qualcomm.
Be smart: The U.S. has no major cellular network equipment makers. Chipmaker Qualcomm is the biggest American player in the underlying 5G technology.
What they're saying: "I don't want the United States to win just so we can wave the flag saying we're number one," FCC Chairman Ajit Pai told Axios. Past winners of network races have "reaped a disproportionate amount of the benefits for their citizens."
A study commissioned by the cell phone trade group CTIA estimated that U.S. companies won $125 billion in revenue by leading in 4G.
Go deeper: Why being first in 5g matters (WSJ)
Go deeper