Lime and Bird pass the 10 million scooter ride mark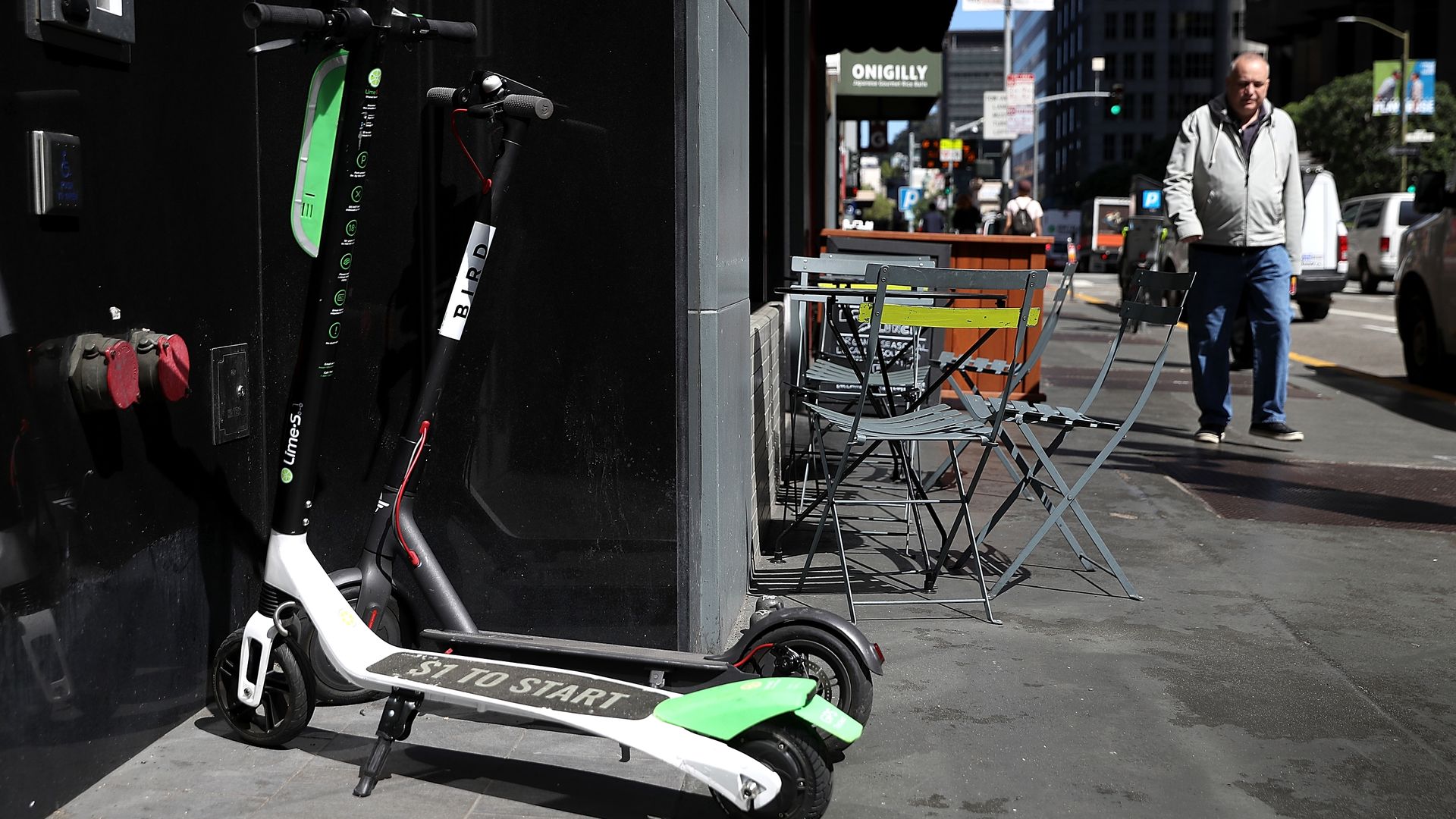 It turns out scooter rentals are popular: Lime and Bird have each already crossed the 10 million ride mark, with Lime recently reaching 11.5 million (including bike rides).
Why it matters: Scooter rentals are seen as the "new ride-hailing" by investors and users alike, the former chasing the next transportation hit and the latter looking for an easy alternative to auto traffic. At least for now, it looks like Bird and Lime are neck and neck in the race.
Caveat: It's unclear which company achieved 10 million rides fastest. Lime had crossed the mark at least by August 30, per a tweet from CEO Toby Sun, but Bird has declined to share its exact date.
For comparison, Lyft had amassed only one million rides a year after debuting in August 2012. It took about 17 months for Uber to reach 10 million UberX rides in Australia alone (2014-2015).
Lime and Bird by the numbers:
Total rides disclosed to date: Bird, 10 million; Lime, 11.5 million (including some bike rides).
Total cities: Bird, 100; Lime, 100.
Total funding: Bird, $418 million; Lime, $467 million.
Valuation: Bird, $2 billion; Lime, $1.1 billion (per Pitchbook).
1 San Francisco thing: On Wednesday, Lime appealed San Francisco's decision not to award it a permit to participate in its pilot program. Bird, however, won't be appealing its permit denial, CEO Travis VanderZanden told Axios.
Editor's note: This story has been updated to clarify that Lime's 11.5 million rides total includes some bike rides.
Go deeper