A lurking data question for Amazon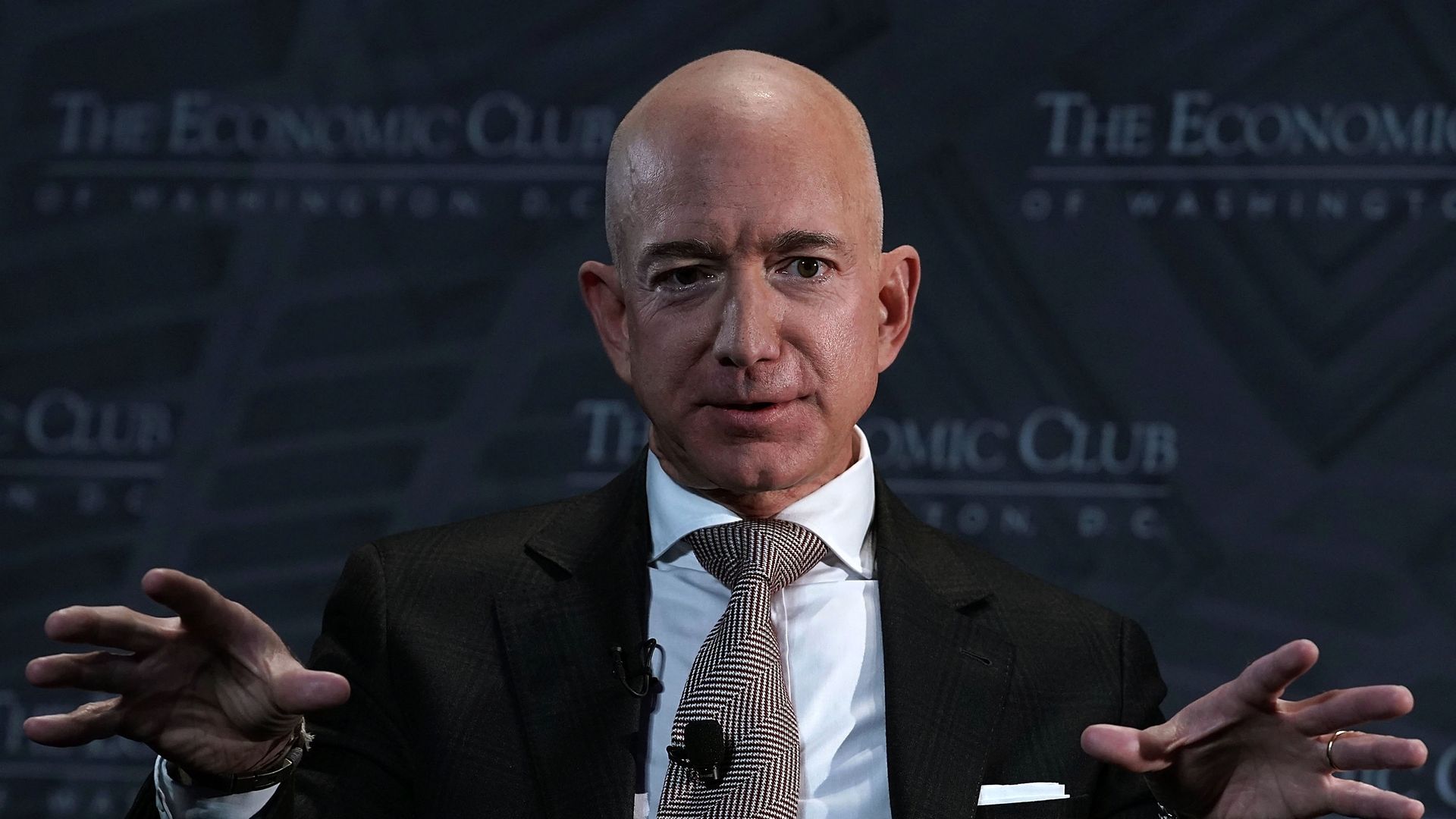 There's debate on both sides of the Atlantic as to whether Amazon's mountain of data gives it an inherent — and unfair — advantage over rivals. But critics may be looking at the wrong thing in the data.
What they're saying: James Thomson, a former Amazon executive who now consults for brands that sell on the platform, says the e-commerce giant's singular advantage is behavioral data allowing it to precisely target customers for its private label products.
Behavioral data tells Amazon who precisely is interested in what product. "They know exactly who has looked for batteries but has not purchased them," Thomson tells Axios. "That's the audience you want."
Driving the news: Margrethe Vestager, the EU's top antitrust regulator, today launched a probe of whether Amazon is unfairly monopolizing data in order to outsell rivals.
Amazon declined to comment. But it might argue that third-party sellers — big-time wholesalers (about 0.5% of Amazon merchants) — have access to the same sales data as Amazon does.
But behavioral data — which it does not share — is deadlier, Thomson says. With it, Amazon can target a customer and beat national brands on price.
"They basically get to boil the ocean for their whole catalog and figure out exactly where the opportunities are."
— James Thomson
The dominance of Amazon's private label on its platform will become a louder question if voice commerce — something the company is pursuing through Alexa — becomes the next big thing, says Gartner L2 analyst Cooper Smith.
Brands will have to train shoppers to ask for their exact products when barking an order at Alexa.
Otherwise, a generic request for "toilet paper" will mean Amazon gets to ship customers its own brand.
Go deeper: How Amazon steers shoppers to its own products (NYT)
Go deeper