Vimeo pivots business from media to tech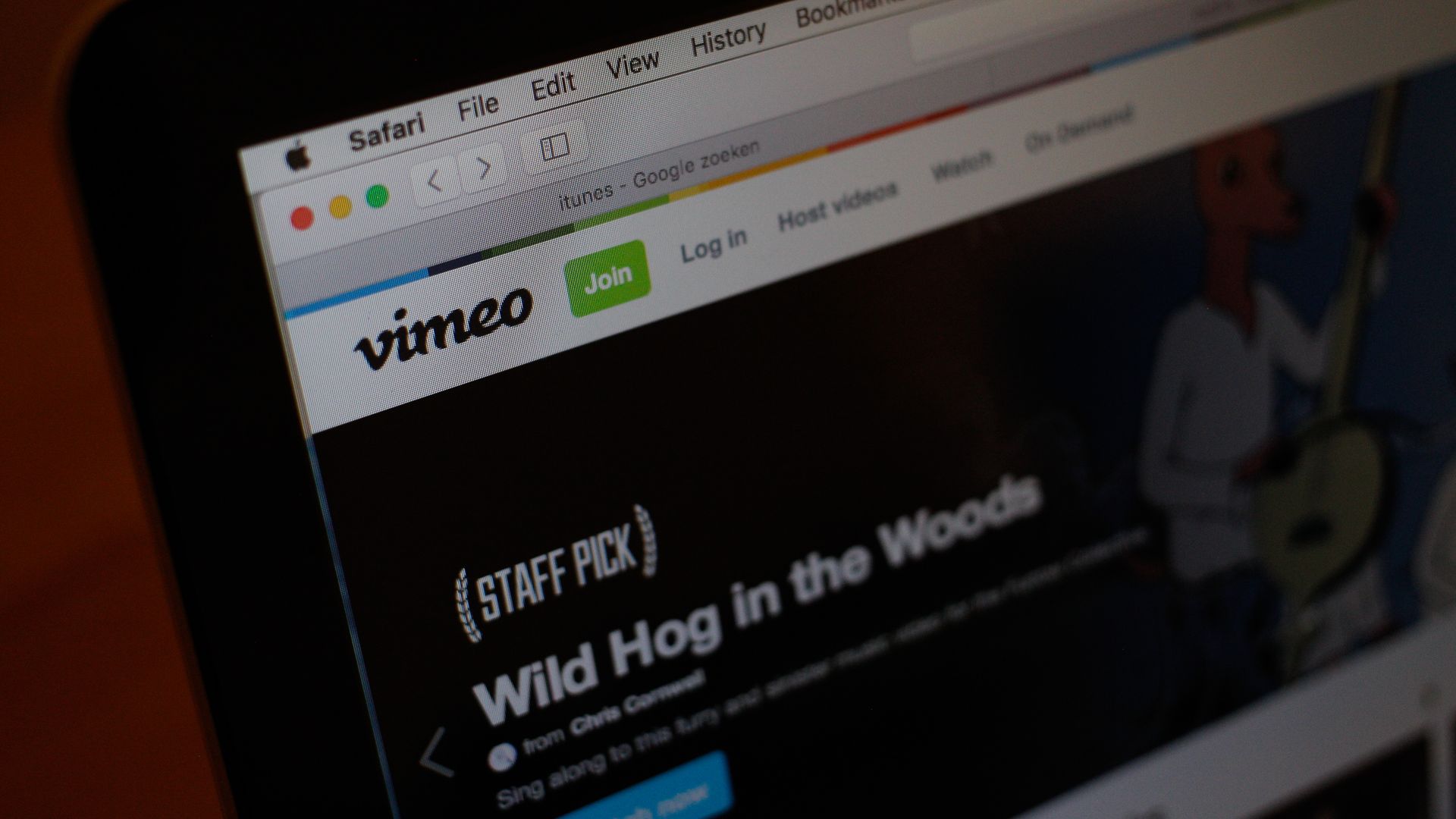 Vimeo, the 14-year-old video service that started as a platform for indie filmmakers, is changing its business to focus on selling software tools to its community of millions of social creators, instead of being a video viewing destination, its CEO said in an interview with Axios.
Why it matters: The pivot allows Vimeo to go after a less competitive social "SaaS" (software as a service) market that focuses on stock images and video, as opposed to the saturated video viewing market, which is dominated by massive tech companies investing billions in original content to win eyeballs.
"Today 100% of our business model is software as a service, like a Dropbox or a Slack … We just saw so much organic growth from the software tools side among the creators that it became a no-brainer that this is what we should focus on."
— Anjali Sud, CEO of Vimeo
What's new: Vimeo will now make money by selling Vimeo Stock, a software tool for creators that is akin to Getty Images or Shutterstock.
It will mainly include a massive video library, including exclusive content from its creator community, as well as technology tools that allow creators to optimize and upload content across many different social media platforms.
The new tool will be sold to people that make content a la carte or via or as a subscription package, with certain features, like advanced analytics or privacy settings, available for an additional cost.
Vimeo says it will offer a higher revenue share than most of its competitors. (Vimeo Stock contributors keep 60-70% of revenue generated from their licensed clips versus the average industry cut of ~35%.)
Vimeo is mostly going after professional creators, but is also targeting brands, agencies and small to mid-size businesses, given how much social media creation has become a vital part of marketing efforts across industries.
The back story: Vimeo says it has been trying to pull back from being a video viewing destination for the past year by no longer investing in original content. Instead, it wants to fill the vacancy being left by large video platforms in the realm of creator tools.
"Most large video-viewing destinations, like YouTube and Facebook, are ad supported, and are focused on keeping content and eyeballs on their platform. But if you're a creator, you need an agnostic and independent home to create and distribute your work and there really are no other creator platforms that do that at scale."
— Anjali Sud, CEO of Vimeo
The creators conundrum: To Sud's point, creators have been pulled in many different directions when it comes to which platforms they feel best suit their business needs.
Many creators cite platforms' dependency on advertising revenue as a distraction from elevating creators and their business needs.
Amazon's Twitch is reportedly offering creators minimum guarantees of as much as a few million dollars a year in an effort to lure them from YouTube, according to Bloomberg.
Facebook-owned Instagram recently debuted "IGTV" for long-form creator video, but it has yet to take off as a major video-viewing destination.
Bottom line: Vimeo sees a business opportunity in moving away from making money off of time spent watching content, to selling subscriptions to tools for people to make content. In doing so, the company is aiming to be viewed as less media and more tech.
Editor's note: This piece has been clarified to say that the stock package includes only video and can be bought a la carte.
Go deeper