Vatican pushes back against Vigano on Pope Francis' Kim Davis meeting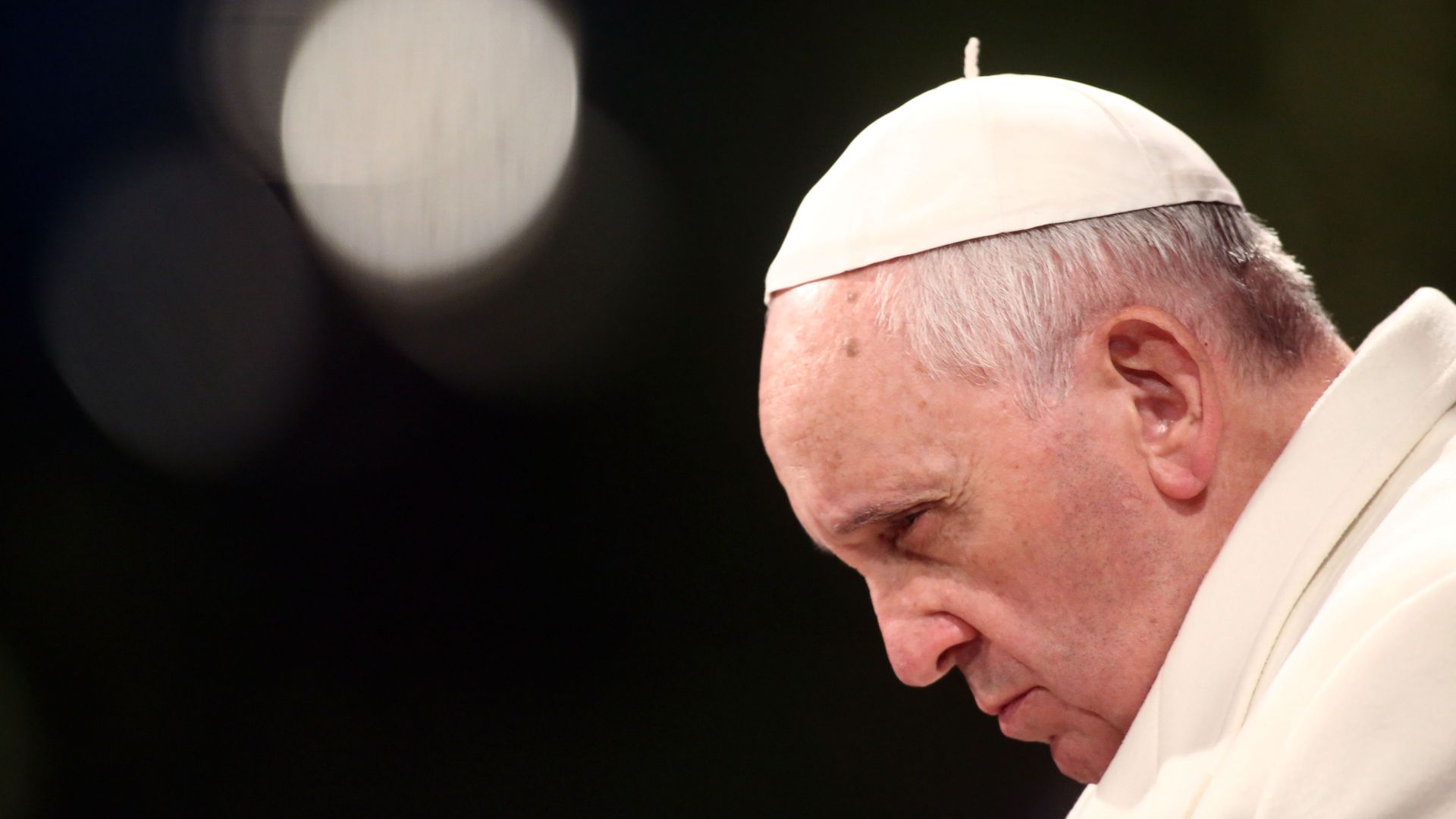 The Vatican's former spokesman issued a statement Sunday challenging claims made by Archbishop Carlo Maria Vigano regarding Pope Francis' 2015 meeting with Kim Davis, the Kentucky clerk who refused to sign same-sex marriage licenses, reports the AP.
Why it matters: Vigano has also claimed that Francis knowingly covered up sexual misconduct allegations against Cardinal Theodore McCarrick. His statements last week that Francis approved of the meeting with Davis further turned up the heat against the Vatican, which has so far remained silent on the McCarrick allegations.
The details of the "he said, he said" surrounding the Davis meeting:
Vigano claimed that he was summoned to Rome but praised by Francis after news leaked of the pope's meeting with Davis during a 2015 trip to the United States.
Rev. Federico Lombardi, the former Vatican spokesman, and his English-language assistant released notes from a contemporaneous conversation with Vigano showing that Vigano said he'd been scolded by the pope for not being clear about the potential political implications of meeting with Davis.
Go deeper: Cover up claim against Pope Francis shakes a Church in crisis.
Go deeper