U.S. companies blast Trump China tariff costs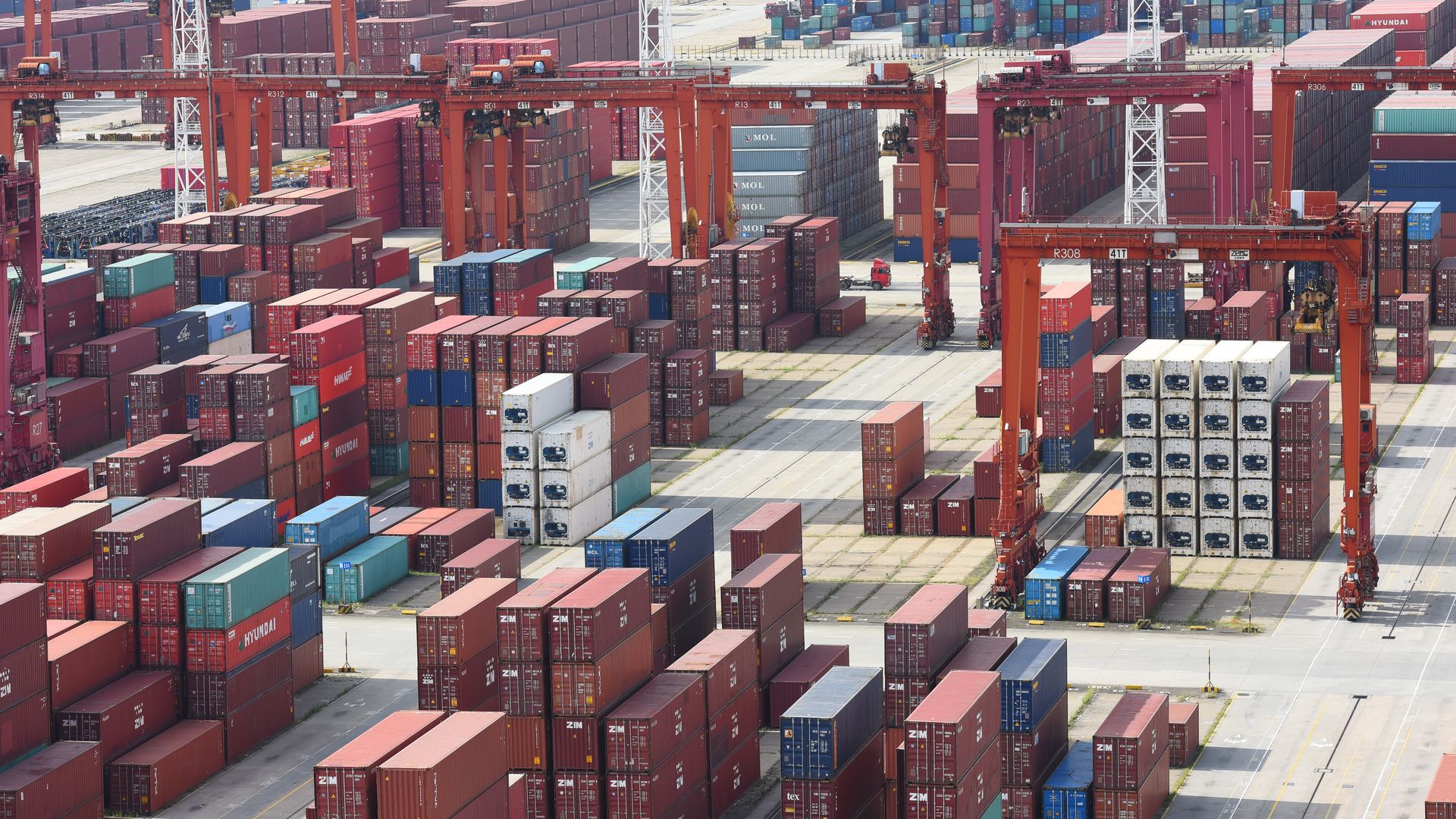 Hundreds of American businesses have testified in hearings hosted by the Office of the U.S. Trade Representative, hoping to shed light on the damaging effect tariffs on Chinese goods will have on the average American consumer.
The big picture: From "cradles to coffins," the 25% tariffs proposed by the Trump administration on $200 billion worth of Chinese goods will raise prices on a wide range of everyday items. And, many industry representatives argued, they will do little to curb China's unfair trade practices.
The backdrop: The hearings were similar to those hosted by the USTR when it was considering tariffs on $50 billion worth of Chinese goods, which Trump ultimately chose to implement. But this latest round would affect a far greater cross section of consumer goods.
23% of the U.S. imports that would be subject to this round of tariffs are consumer goods, according to the Peterson Institute for International Economics.
Among the hardest-hit would be furniture ($11 billion), chair seats ($10 billion), computers ($8 billion), lamps and lighting parts ($7 billion), and cooking appliances ($3.8 billion).
What they're saying: The six days of hearings consisted mainly of representatives from a range of industries attempting to explain the logic-defying nature of the proposed tariffs, while committee members questioned them on their ability to source products from countries besides China, per World Trade Online.
American Chemistry Council: "Supply chains are not plug-and-play — they cannot easily be reconfigured to meet the whims of U.S. trade policy. Forcing companies to reconfigure their supply chains would threaten the viability of their businesses."
American Bridal Prom Industry Association: "China's dominance as an apparel maker means it will be virtually impossible to avoid importing Chinese made goods entirely...If a 25 percent or greater tariff were to be imposed in the future, the supplier, importer and direct consumer would likely share the higher cost, as retailers would try to pass along most or all the price increase."
Graco Children's Products Inc: "We're very concerned that imposing these tariffs will force many families to make very difficult trade-offs between over-extending their budget or ensuring the safety of their children."
Quality Bicycle Products Inc.: "If you want to see the latest in bicycle technology, you can go to the Smithsonian Museum, the Air and Space Museum, and see a 1903 Wright Brothers bicycle that is in essence what is being produced in China today. The same technology. There aren't any semiconductor chips in a bicycle imported from China."
The bottom line: Per the U.S. Chamber of Commerce, the Trump administration has attempted to assure Americans that it will resolve trade frictions with China without excessive collateral damage, but it lacks a coherent strategy for those assurances to be of any real comfort.
Go deeper