Arizona Supreme Court blocks ballot measure raising school funding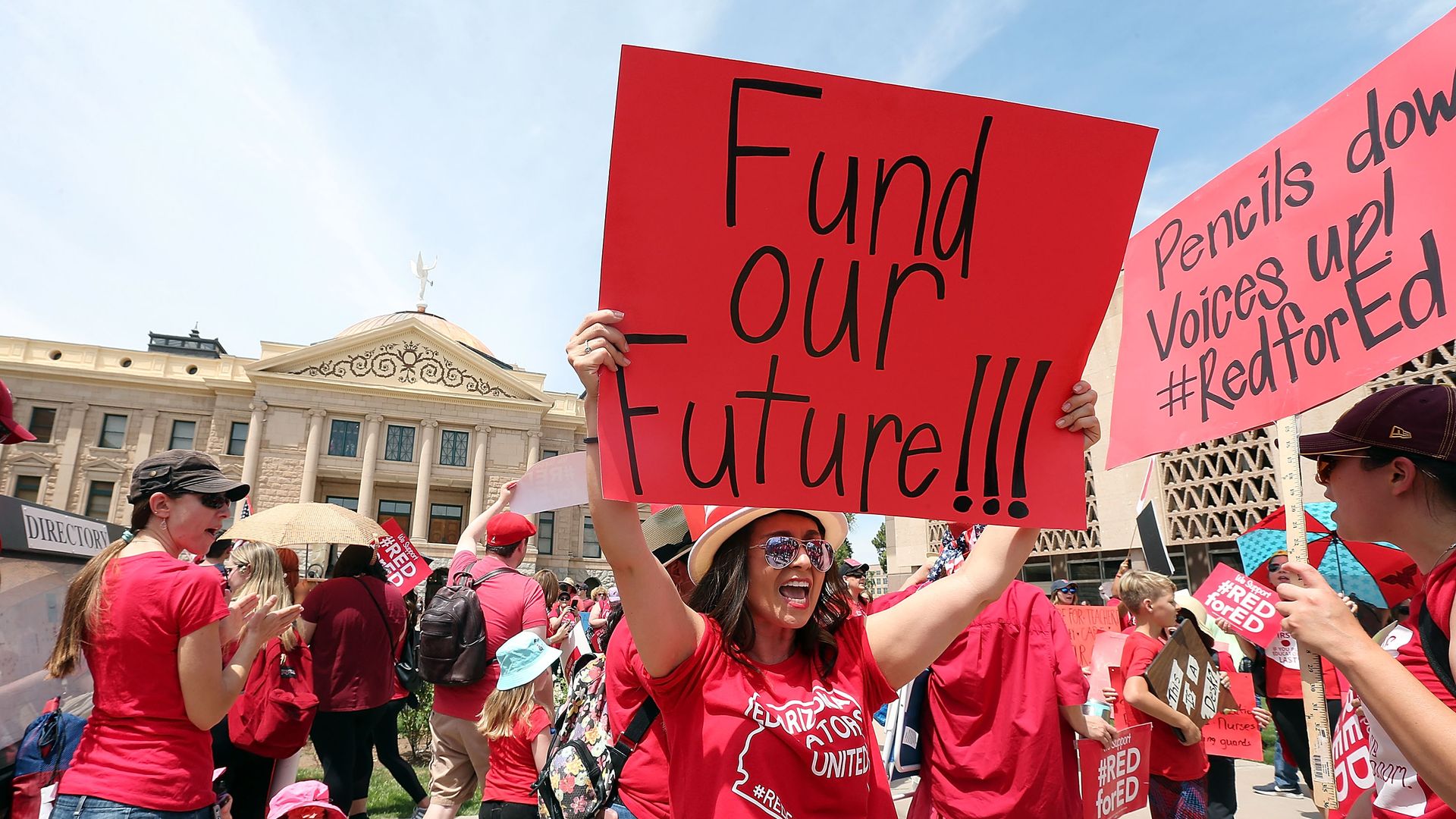 The Arizona Supreme Court blocked proposition 207 on Wednesday, which would have increased taxes on state residents who make more than $250,000 by three or four percent, the New York Times reports.
Why it matters: The ballot measure would have brought more than $690 million to Arizona schools, which would have further funded the increase in teacher salaries and operating costs educators went on strike for earlier this year. The measure was nixed because of confusion among the justices over whether taxpayers' income levels would be adjusted for inflation.
Go deeper