Why a conservative social network would fail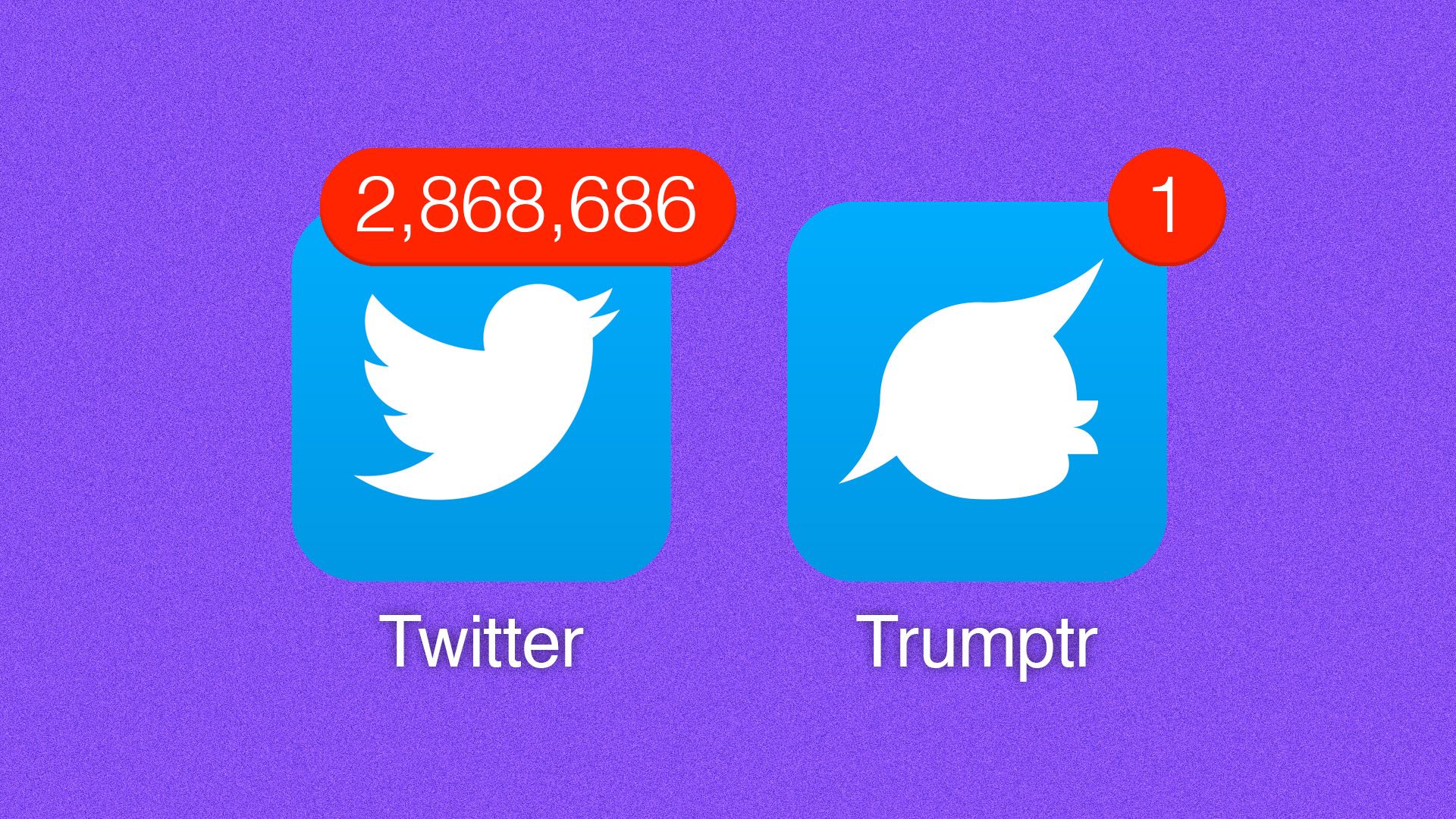 Twitter and Facebook CEOs Jack Dorsey and Mark Zuckerberg, in their wildest dreams, would love the Donald Trump Jr. notion of "one of the two Silicon Valley conservatives" would start up a conservative social network.
Don Jr. tweeted Thursday: "Heck, I'd even support an unbiased version of any of them. I'm not looking for an echo chamber, I'm just looking for a level playing field. No more bias! No more BS!" [Update]
The bottom line: You can't create a Fox News for social. Snap stock is flat because it's struggling to grow, with just 188 million daily active users. "Hannity," by contrast, the most-watched show on Fox News, attracts a mere 3 million viewers. For a conservative social network to succeed, it would need orders of magnitude more reach than Fox News. Which isn't going to happen.
Between the lines: Twitter's single biggest problem is harassment, much of which is driven by right-wing trolls. Dorsey would be elated were the likes Mike Cernovich to voluntarily join the already-exiled Milo somewhere (anywhere!) else.
The big picture: Here are the four main reasons a Facebook for conservatives (or liberals) is not going to happen.
Most people are not primarily political animals, not even now, in the age of Trump. Instagram has become a runaway success precisely because it contains almost zero political content. Almost nobody wants to join an explicitly political social network.
There's no sport in spreading right-wing memes without triggering the libs. That's the whole point!
If the right abandoned Twitter and Facebook, it would lose its ability to complain about censorship. It would be much easier, then, for the platforms to say "if you don't like it here, why don't you just leave."
Financially, a new political social network is a non-starter. Many people have tried to create alternatives to Twitter and Facebook (remember Ello? Peach? Mastodon?); none of them have got off the ground, because they can't reach the necessary scale. That includes Gab, a Twitter for conservatives which has failed to create traction.
As Axios's Dan Primack says: "It's one thing to change the channel from CNN to Fox, but quite another to leave the platform where friends/family post their baby pictures, plan events, etc. Some of us may live our real lives within partisan echo chambers, but most don't."
Go deeper