Macron hits back at Italian and Hungarian populist leaders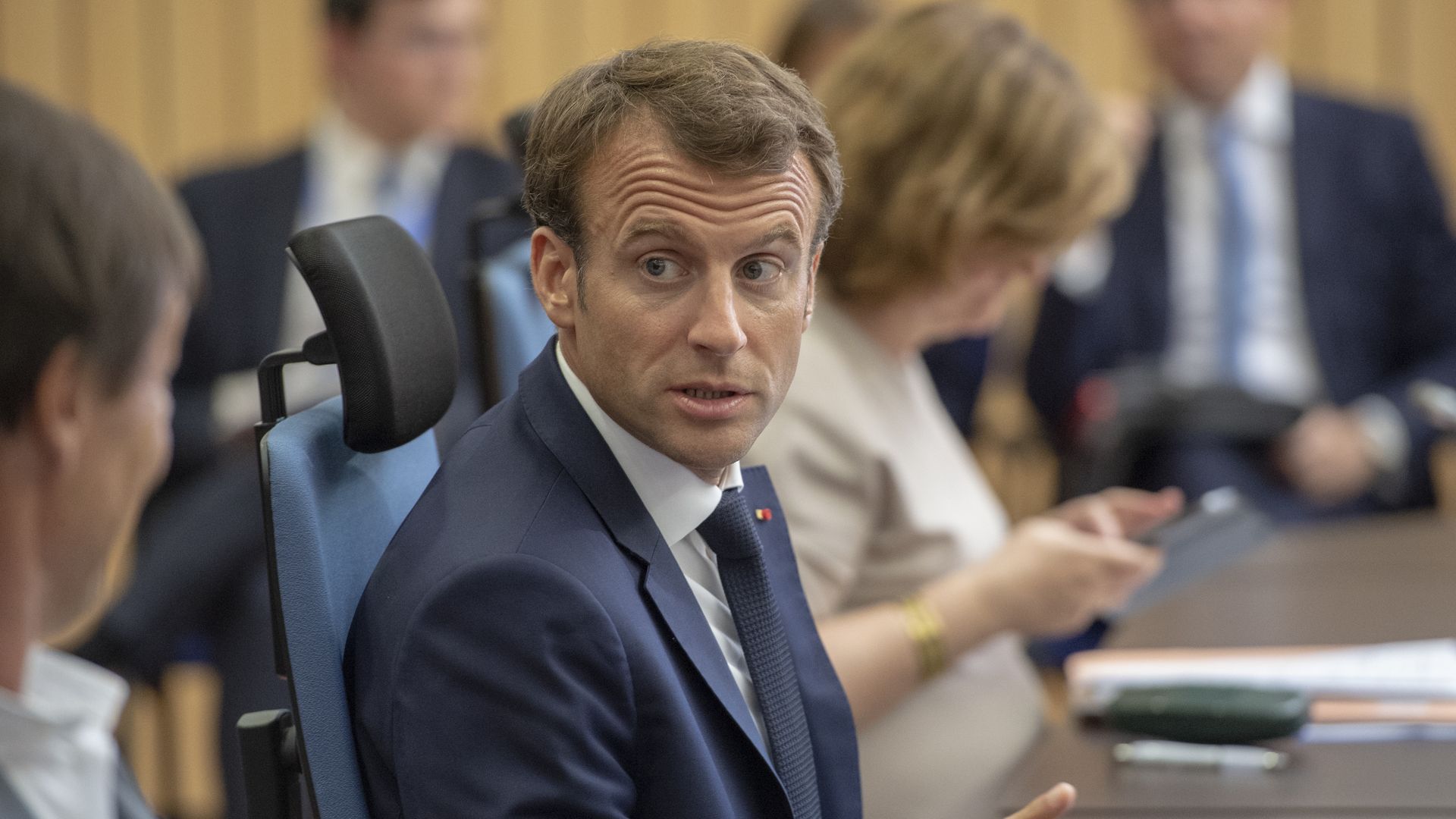 French President Emmanuel Macron responded to attacks Wednesday from Italian Deputy Prime Minister Matteo Salvini and Hungarian Prime Minister Viktor Orbán, the right-wing, populist leaders who met Tuesday to discuss a migration plan to present to the EU, reports Bloomberg.
"I won't retreat in front of the nationalists and those preaching hatred. If they want to see me as their main opponent, they're right."
— Emmanuel Macron
The big picture: Salvini attacks Macron almost on a daily basis because of his inclusive stance on migration, per Politico, which has become a source of strife between the EU establishment and populist governments all over Europe. In his meeting with Orbán, Salvini confirmed that he is seeking to form a populist alliance with the Hungarian leader ahead of the 2019 European parliamentary elections.
Go deeper