What we're reading: How schools recover from shootings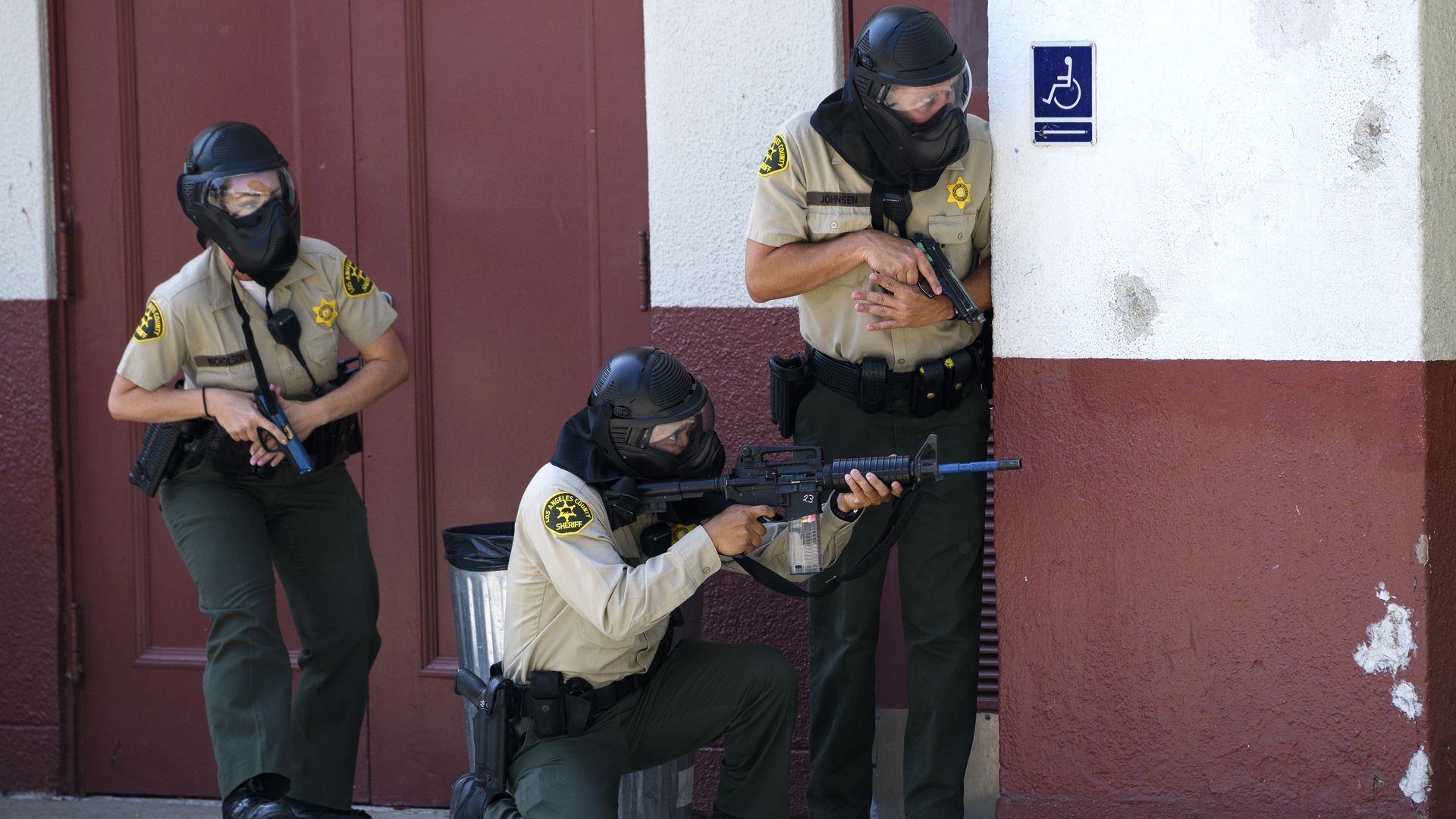 "While schools are as safe as they've ever been, school shootings are happening more than often and have become a commonality in America's culture today," writes Ashley Fetters of The Atlantic.
Why it matters: There have been 17 school shootings in the first five months of 2018, per data from the Washington Post. As they've become more common, so have the recovery strategies employed by schools and communities.
Schools normally return to business as usual in three steps, Fetters writes: A short school closure, a memorial of some kind to welcome students back and an increase in security measures.
Return times
Immediately following school shootings, Fetters writes, facilities close down for obvious reasons. But the goal is to return back to their normal schedules as soon as possible.
Students didn't return to Sandy Hook Elementary School for four years and the school was completely rebuilt.
Students at Stoneman Douglas returned to class after two weeks. At Santa Fe High School they returned after just 11 days.
Schools that suffer more damage tend to have heavily delayed returns, Fetters writes, and often have to remain closed because schools are active crime scenes with elements that may traumatize students.
Increased security
Schools initially tend to increase security for the rest of the year after a shooting, and then worry about long-term measures later. This fall, students are returning to school facing metal detectors, bulletproof glass, and an increased police presence in the hallways.
Go deeper