Trump Organization CFO Allen Weisselberg gets immunity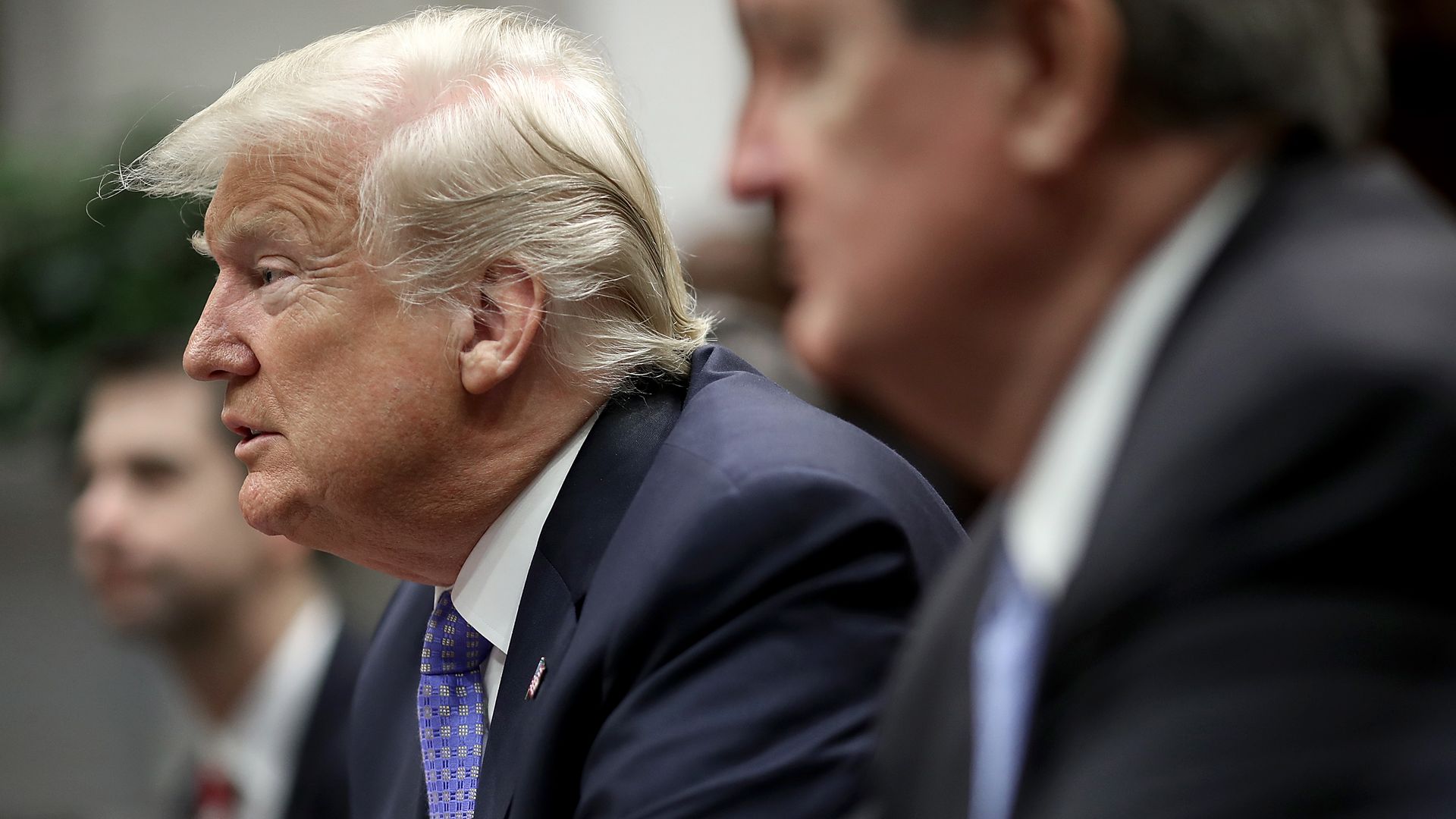 Allen Weisselberg, longtime chief financial officer for the Trump organization, has been granted immunity by federal prosecutors for providing information about Michael Cohen and the 2016 payments he made to two women during the 2016 presidential campaign who alleged they had sexual encounters with the president, the Wall Street Journal reports.
Why it matters: This is a very significant story that's already causing waves in the legal circles around the White House. Unlike Cohen, who was involved in quixotic projects and sleazy side deals to hush up women, Weisselberg has true and deep visibility into the Trump Organization. Trumpworld's greatest fear is that U.S. District Court for the Southern District of New York (SDNY) investigators will start prying deeper into the president's business affairs. And Trump can't shut down such an investigation by firing Robert Mueller. This one's out of his hands.
The bottom line: If there are any fishy payments for any purpose going back decades, Weisselberg would know about them. That's why Trumpworld is on high alert about this. Concerned texts are flying around now from sources in the President's orbit.
Timing: David Pecker, CEO of American Media, Inc., which publishes The National Enquirer was also granted immunity this week for providing information about Cohen's 2016 payments.
Be smart: A top Washington white collar attorney told Axios that this "could be really big deal but unclear if it's limited to past Cohen stuff which culminated in his plea or if it's ongoing. But clearly prosecutors thought he had something of value in return for giving immunity. There had to be some 'showing' by his counsel to get the immunity."
Go deeper