UNC protesters topple Confederate statue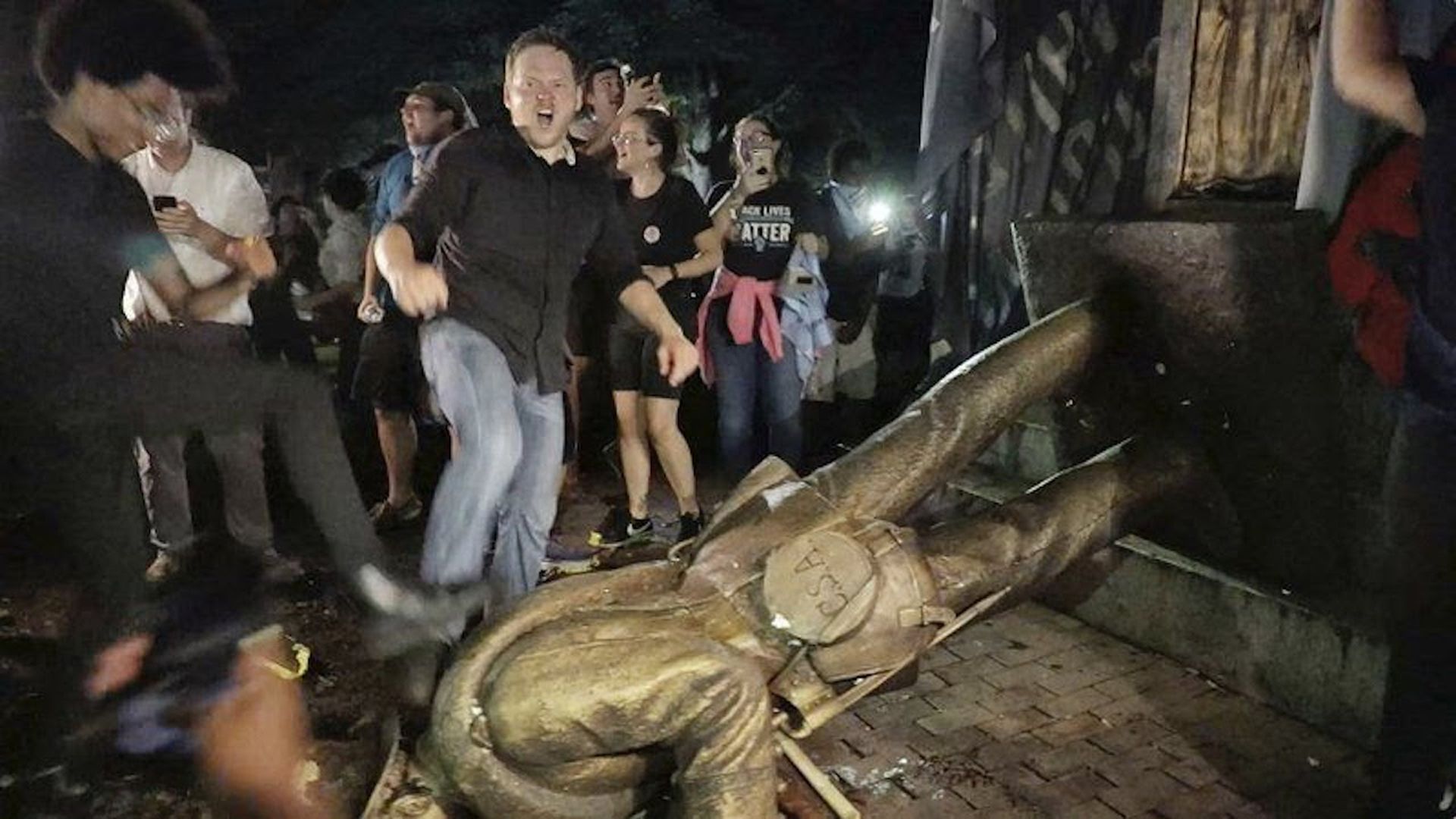 "Protesters toppled the Silent Sam Confederate statue on the campus of UNC-Chapel Hill" last night, The (Raleigh) News & Observer's Jane Stancill reports.
The details: "The monument was ripped down after 9:15 p.m. Earlier in the evening, protesters covered the statue with tall, gray banners, erecting 'an alternative monument' ... 'For a world without white supremacy.' ... Protesters were apparently working behind the covering with ropes to bring the statue down, which happened more than two hours into a rally. It fell with a loud clanging sound, and the crowd erupted in cheers."
Go deeper