Trump's "red wave" could sink GOP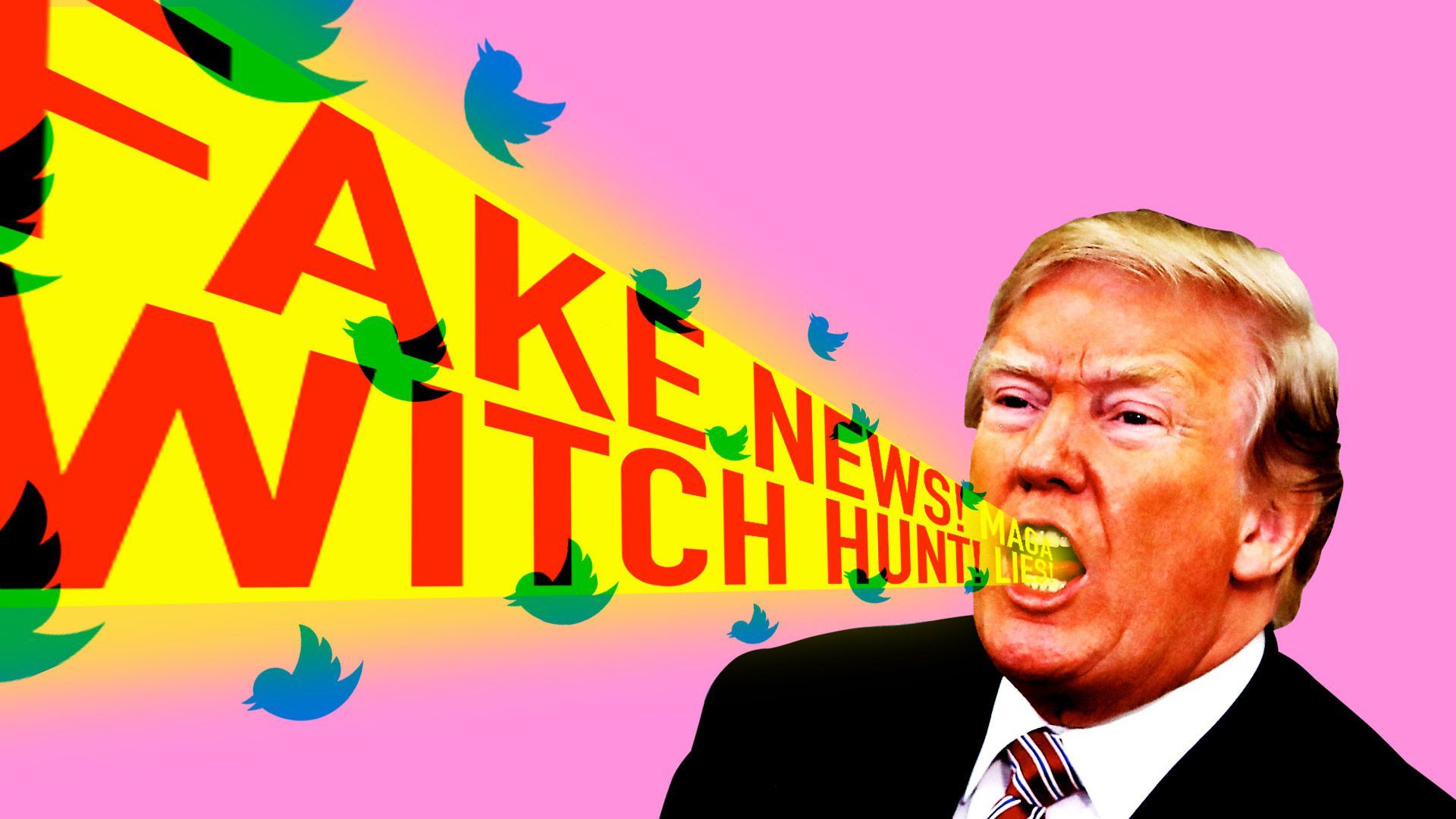 The president's contempt for mainstream polling and the media may come back to haunt him in November. Several top Republican operatives working on the midterm elections told me Trump's fanciful "red wave" predictions could depress Republican turnout and, ironically, serve to make any blue wave even bigger.
What we're hearing: One of those strategists told me he's detecting something interesting — and concerning — from focus groups of Trump voters. "You have Trump-MAGA loyalists, and their friends on Fox, who have reached a point of not believing polls and media people telling them things are going wrong, that I believe is actually causing the Republicans problems," the strategist told me, granted anonymity in order to be candid.
"We've seen it in focus groups, with Republican base voters, where you'll come up with a hypothetical that the Democrats win, and people are like, 'That's not going to happen, that's stupid.' ... They're like, 'Oh, to hell with this crap, we were told Trump wasn't going to win. It's bullshit.'"
"I would rather Sean Hannity get on TV every night and go, 'Oh my God, Nancy Pelosi could be Speaker and they're going to impeach Trump. You better get out to vote.'"
Between the lines: Questionable outlier polls like Rasmussen that favor the president have lulled and reassured Trump's base. The president tweets out the polls, his media mouthpieces echo them, and his voters feel pacified — and, several top strategists I've interviewed fear, less motivated to show up in November.
Trump isn't helping. The president is flatly denying what most polls indicate — saying he sees not a blue wave in November, but a giant "red wave."
Republican strategists want the base to panic so they'll show up to vote. But instead, Trump is breeding complacency.
Another of the country's top House operatives told me:
"It's worrisome. The President's tweeting 'red wave,' and they watch Fox News," the source said. "These [Trump voters] will say, 'The same Fake News, Deep State people told me Hillary was going to win and Hillary lost. We've won all these elections.'"
A third said: "They watch Hannity... and hear that a red wave is coming to save the House. They really believe it's going to be 2016 all over again."
The bottom line: Trump is virtually alone among Republican elected officials in predicting a red wave, but his megaphone is the party's loudest. So many strategists wish he'd be more realistic with his voters — many of whom loathe Congress and are already reluctant to vote in an election where Trump isn't on the ticket.
The fact that Republicans have won eight out of nine special elections so far this cycle — a record Trump touts as evidence they'll sweep to victory in November — obscures the fact that Democrats have made these races way closer than they should've been.
In these races, Republicans have deployed their top surrogates, including the president, and they've spent piles of money. They don't have nearly enough resources to replicate this formula across the country in November.
But, but, but: If the Trump base shows up in November, Republicans have a chance at holding the House. Trump has an unprecedented hold over his party's base, so if he changes tack it's possible his voters will, too — and quickly.
Go deeper