Argentina's Senate rejects bill loosening abortion restrictions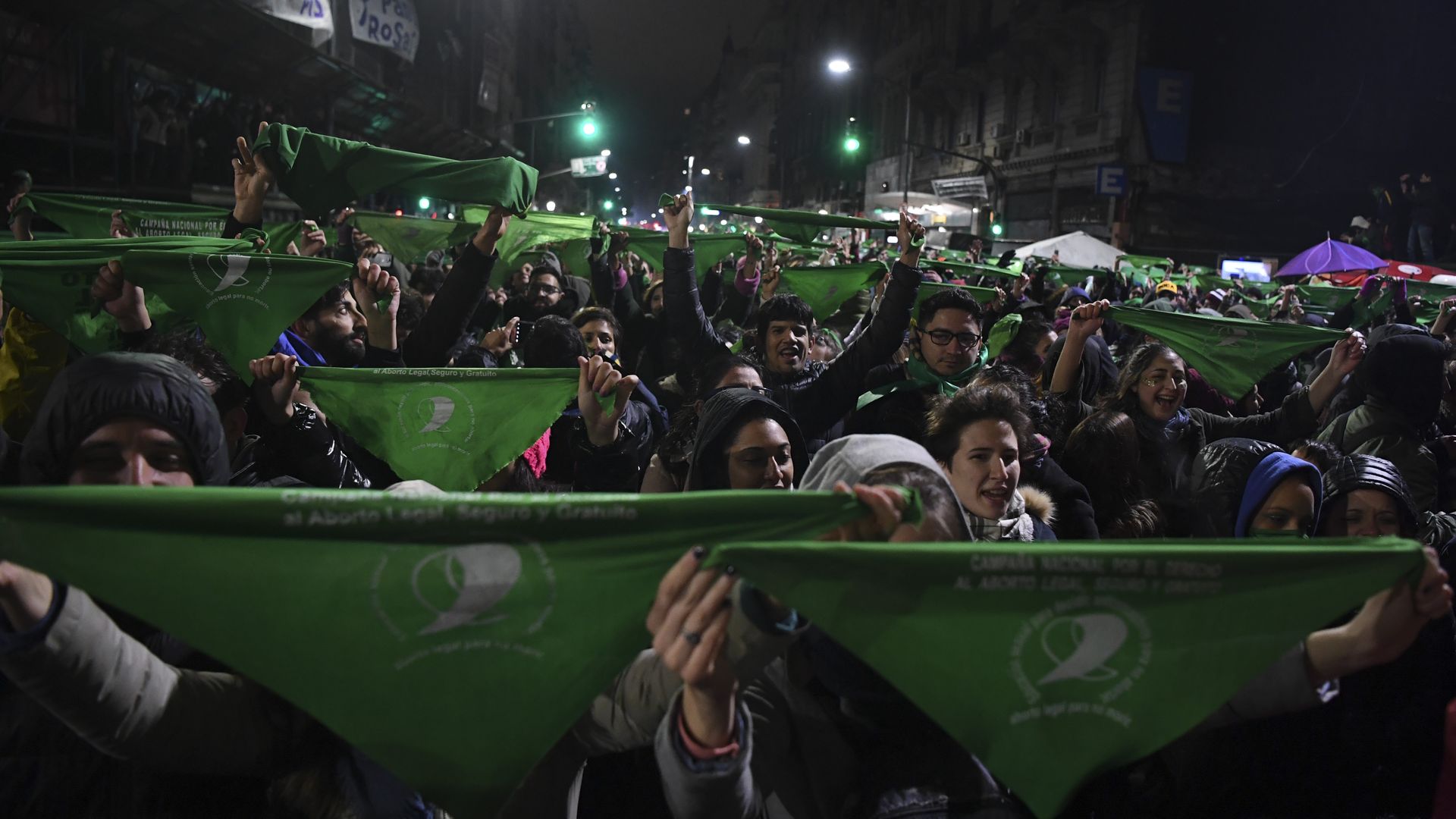 Argentina's Senate voted 38-31 against a bill that would have legalized abortion in the first 14 weeks of pregnancy, reports the AP.
Why it matters: Had the measure passed, it would have been a significant break from the rest of Latin America, a region known for its socially conservative views on abortion. Demonstrating the polarizing nature of the issue, thousands of supporters waited outside Argentina's Congress as lawmakers debated the measure for more than 15 hours.
Go deeper