State Department issues impartial statement on Saudi-Canada dispute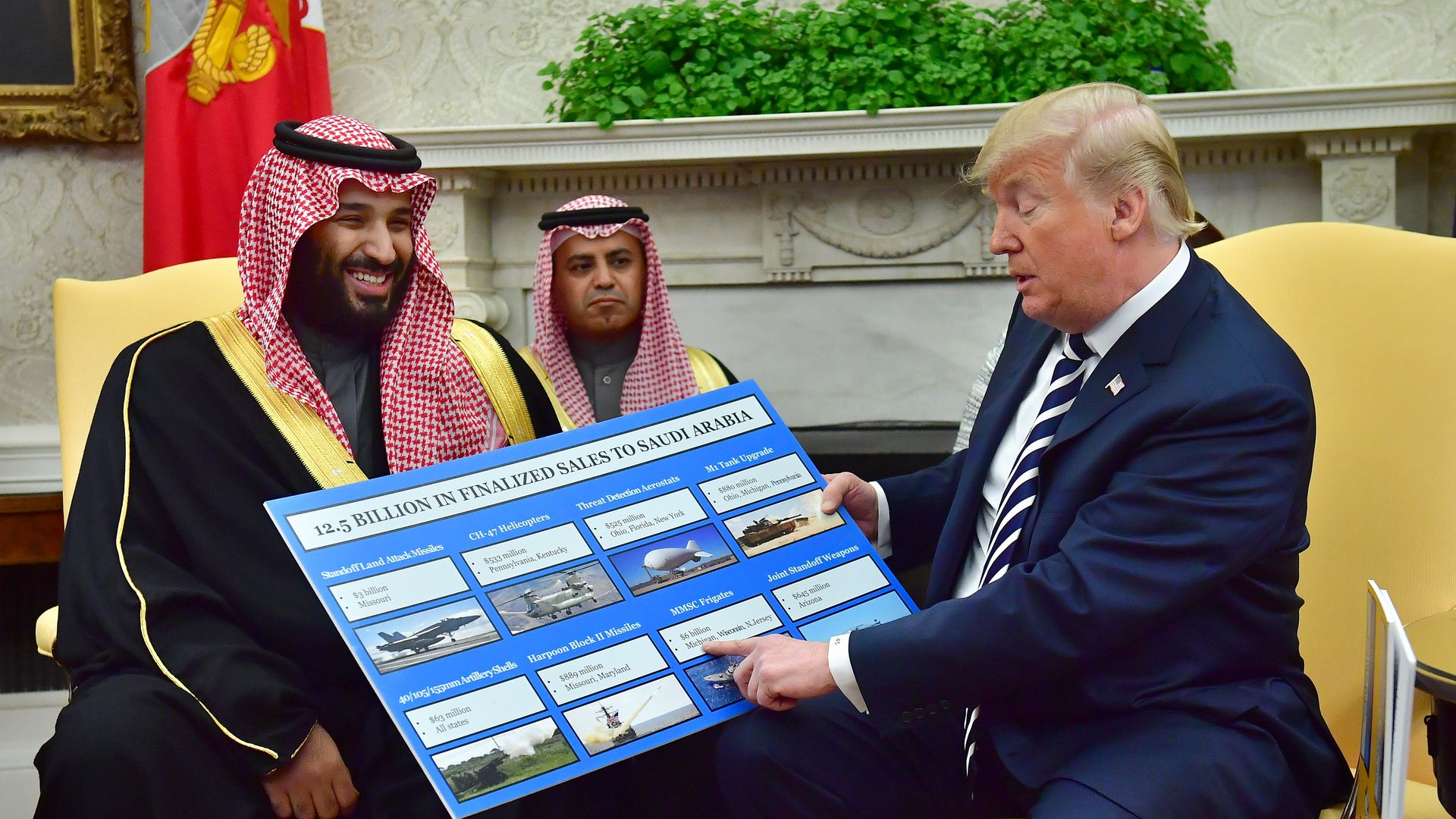 The U.S. State Department provided a comment to HuffPost Monday evening in response to the high-stakes spat between Saudi Arabia and Canada over the imprisonment of human rights activists.
"Canada and Saudi Arabia are both close allies of the United States...The United States supports respect for internationally recognized freedoms and individual liberties including dissent and due process. We have asked the Government of Saudi Arabia for additional information on the detention of several activists. We continue to encourage the Government of Saudi Arabia to respect due process and to publicize information on the status of legal cases. We address these broad concerns in our annual Human Rights Report."
— A State Department official
The big picture: As HuffPost's Akbar Shahid Ahmed points out, Saudi Arabia is not a treaty ally of the United States, unlike Canada, and has a long history of human rights abuses. The Gulf state is, however, a strategic ally for peace talks in the region and the beneficiary of several billion-dollar arms deals from the U.S.
Go deeper