Argentina's Senate to vote on loosening abortion laws this week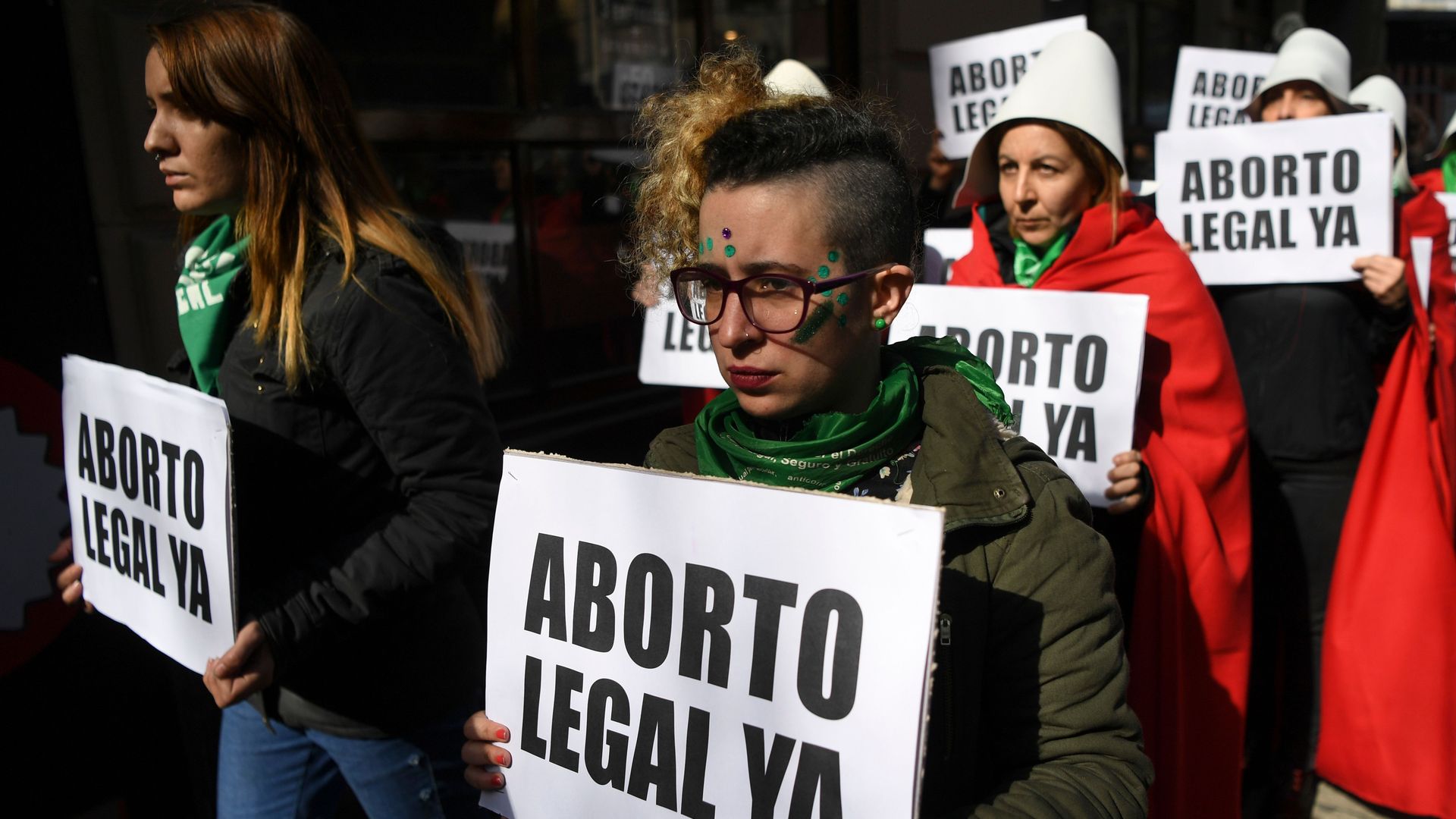 Argentina's Senate is set to vote on legislation this week that would allow abortions during the first 14 weeks of pregnancy, a move that would make it the largest Latin American country to ease its abortion policies, reports the Wall Street Journal.
Why it matters: Under current Argentine law, women are only allowed to have an abortion in cases of rape or if there's a health risk. While Wednesday's vote is expected to be close, President Mauricio Macri has said he won't block the measure if approved. The vote could be yet another major defeat for the Catholic Church on the heels of a recent vote by Ireland to repeal its constitutional ban on abortion.
Go deeper