Michigan gerrymandering measure to go to voters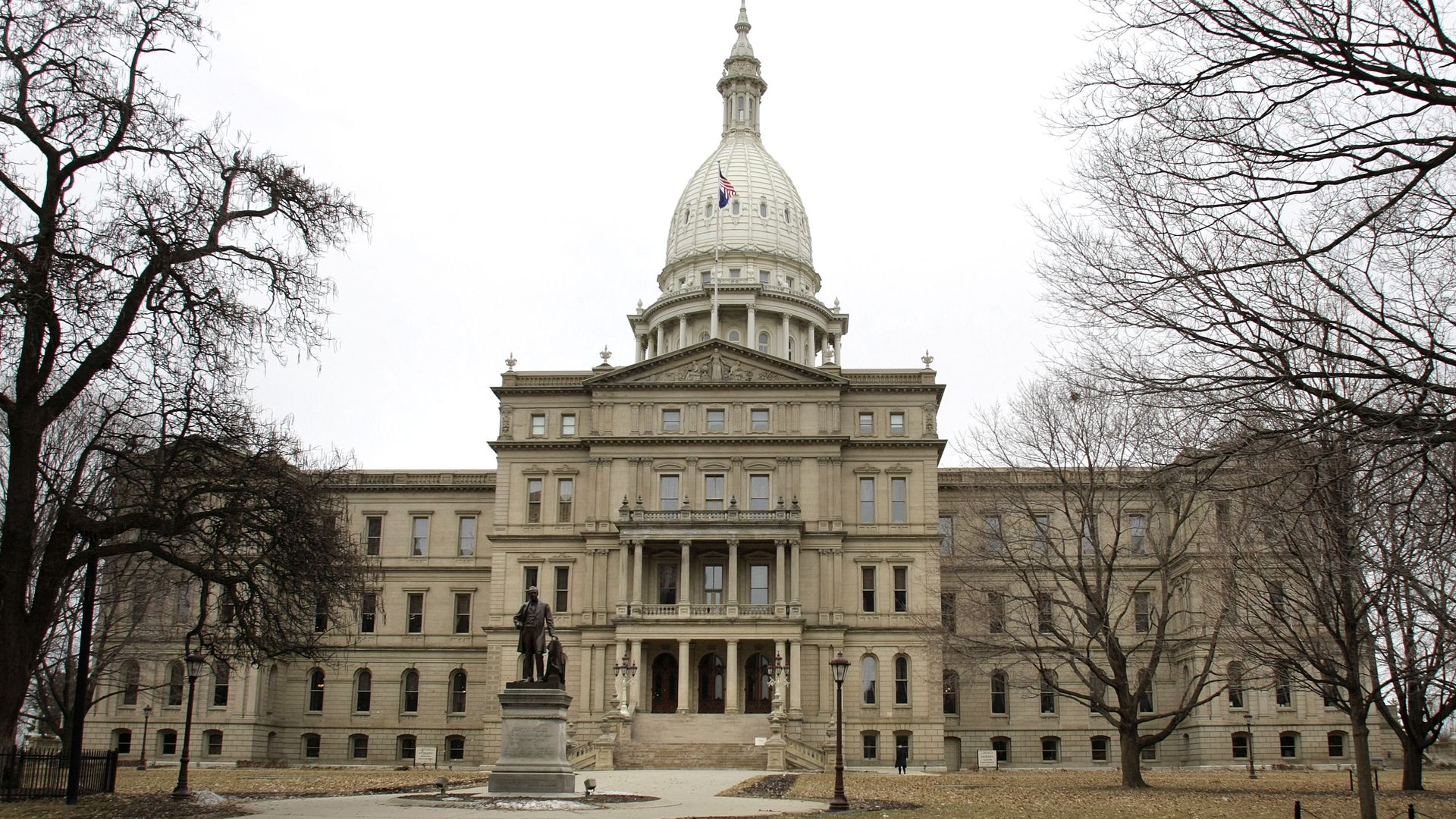 A ruling late Tuesday by Michigan's Supreme Court will allow voters in the state to decide on a November ballot measure seeking to rein in excessive partisan gerrymandering after conservatives sought to block the reform plan. 
Why it matters: This is a major victory for the grassroots activism group Voters Not Politicians, which seeking to limit lawmakers' control over the redrawing of state and federal electoral maps in one of the most gerrymandered states in the country.
A federal lawsuit challenging the constitutionality of the current legislative and congressional maps drawn in 2011 unearthed records last week showing that Michigan Republicans had used the process to maintain electoral advantage over Democrats. The disclosure of private emails, first reported by Bridge Magazine, contradicts Republicans' claims that the lines were not drawn with political bias.
The details: If passed, the reform measure would amend Michigan's constitution to place a bipartisan independent redistricting commission in charge of redrawing maps. It would be comprised of four Democrats, four Republicans and five independent commission members — and would mandate a series of public hearings during the process. 
The state high court's 4-3 decision comes after conservative groups appealed a lower court's ruling allowing voters to consider the measure. Michigan's Board of State Canvassers had approved the measure, but conservative challengers argue that changes to the state's constitution should not be decided through a ballot measure — only a constitutional convention. 
The big picture: Election reform advocates across the country are increasingly turning to ballot initiatives to curb gerrymandering after the Supreme Court punted in June on two partisan gerrymandering cases.
Colorado will vote on two similar ballot proposals in November, and petition requests in Missouri and Utah are awaiting certification.
Go deeper