Nissan to standardize alert reminding drivers of kids, pets in back seat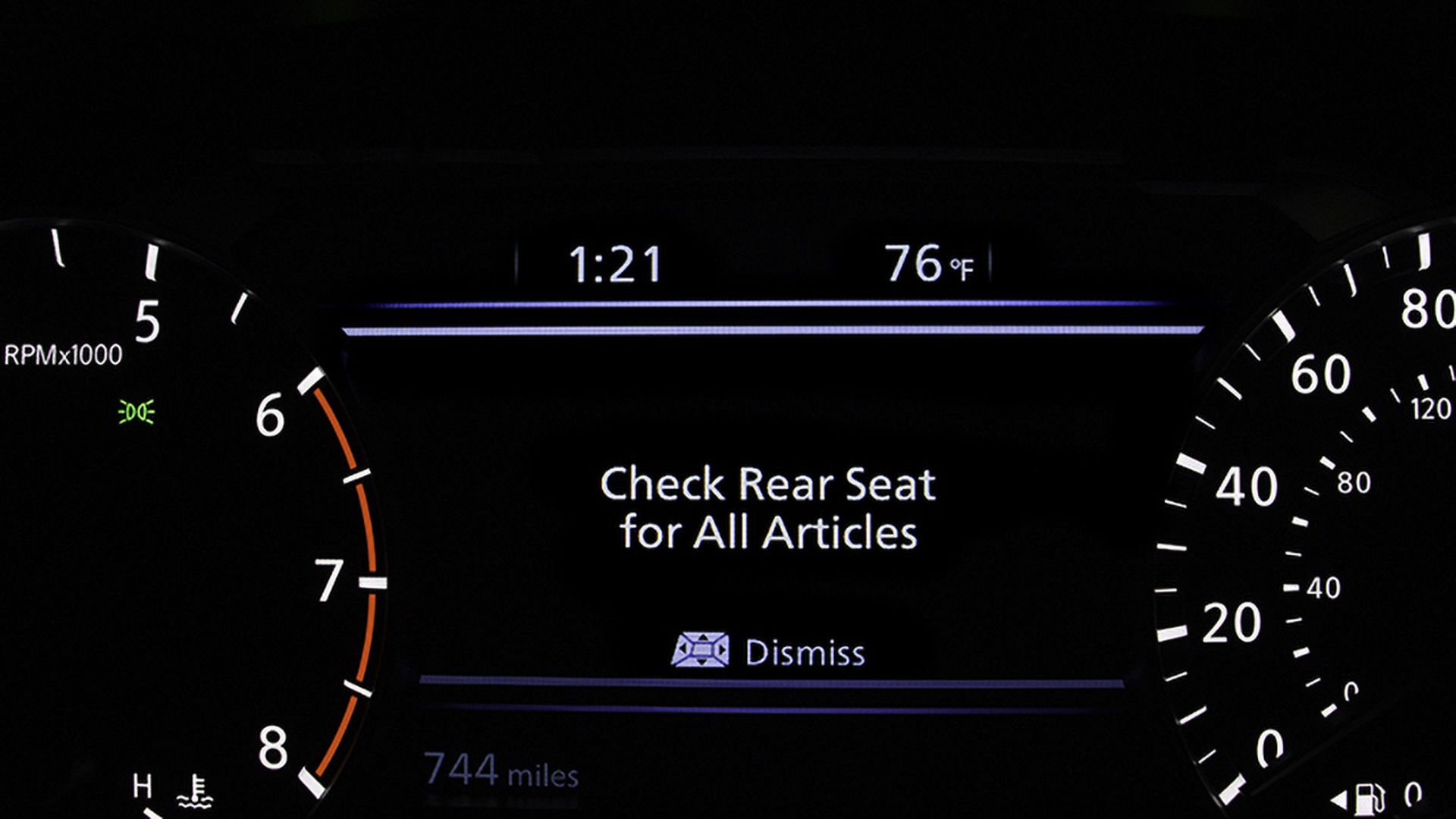 Nissan will introduce a new feature by 2022 to help drivers remember children or pets in the back seat of their car.
Why it matters: The number of children who have died after being left in hot cars has increased — this year is on track to be the deadliest year for children. Nissan's Rear Door Alert (RDA) will use door sensors, a message display, and the horn to remind drivers to check the back seat once the vehicle is parked.
RDA was developed by two engineer moms, according to Nissan. One of the women, Marlene Mendoza, was pregnant when she got the idea for the technology. She said she was inspired "when I accidentally left a pan of lasagna in the back seat of my car overnight...it made me ask myself, 'What if I left something far more important back there?'"
How it works: This technology is already in the 2018 Nissan Pathfinder. It monitors when a back door is opened and closed before and after the car is in motion.
If a door was opened before a trip, and then not opened again afterwards, the driver gets alerted.
Nissan is the first company "to use a honking horn as an alert for this type of feature."
What next: RDA will be installed in 2019 Rogue and Altima. By 2022, Nissan aims to have the technology in all four-door trucks, sedans, and SUV nameplates, according to the automaker.
Go deeper