Toronto officials push for handgun sale ban after public shooting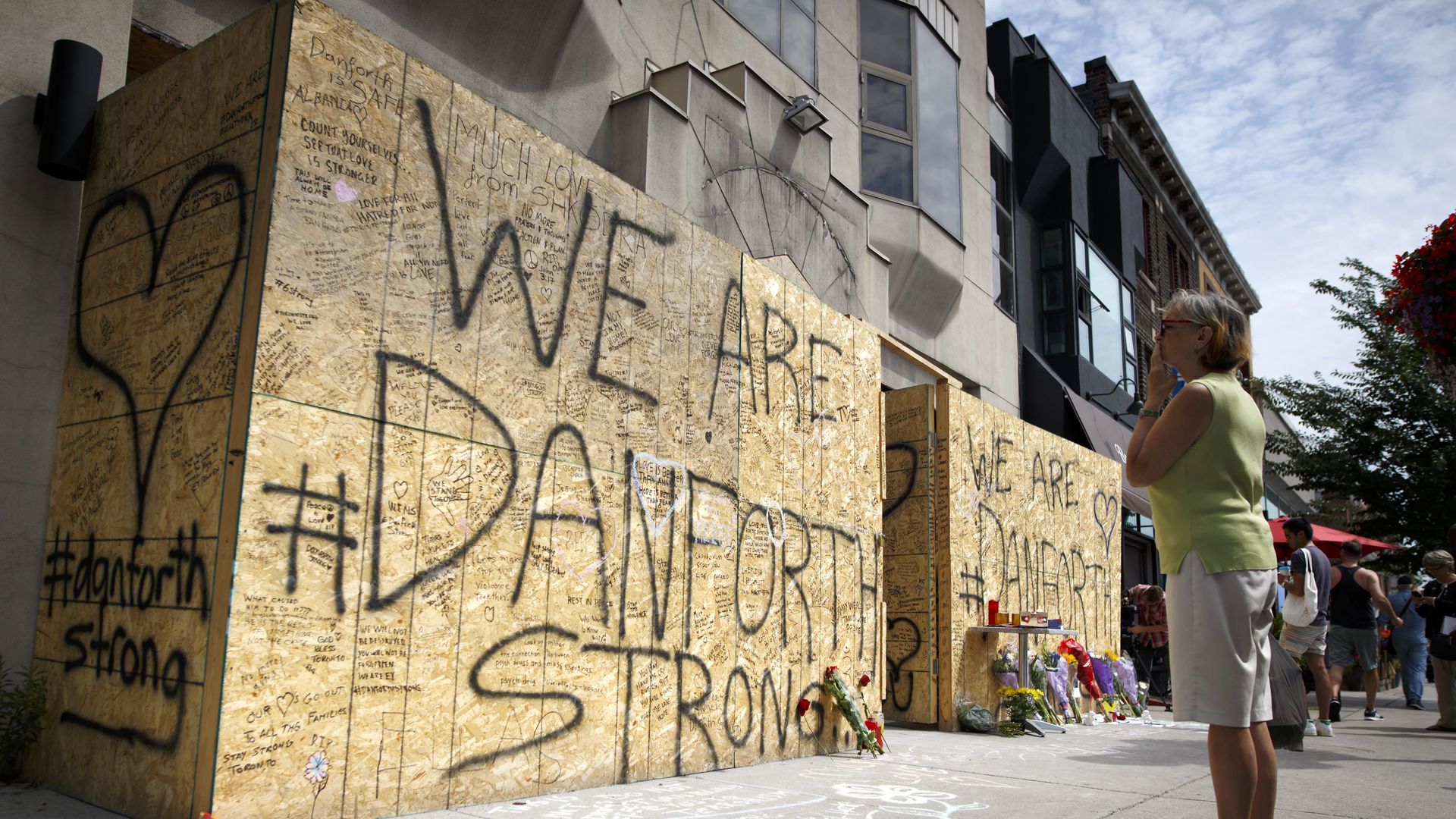 Public officials in Toronto are pushing for a handgun sale ban in the wake of a shooting that killed two and injured 13 in the city, the Guardian reports.
The details: Mayor John Tory and other city officials voted 41-4 in favor of pushing both the federal and provincial governments to ban the sale of handguns in the city. Now officials are pushing Prime Minister Justin Trudeau's administration to move forward with the ban.
"Why does anyone in this city need to have a gun at all?"
— Tory
The backdrop: Gun violence has been a growing problem in the city, reports the Huffington Post. Gun deaths have accounted for 29 of the 58 in Toronto this year, compared to just 17 last year.
Monday's shooting by suspect Faisal Hussain was the tipping point for Tory and other legislators to move legislation forward. He was killed in an exchange of gunfire with authorities, but used a handgun to target at least two restaurants and cafes, the Associated Press reports.
The details: The gun ban would only prohibit the sale of handguns within Toronto city limits, meaning purchases could potentially be made in nearby cities. However, the Guardian reports, half of the illegal firearms seized in the city come from domestic sources who purchase guns and resell them.
Go deeper