Exclusive: Lanny Davis says "there's more to come" on Trump-Cohen tape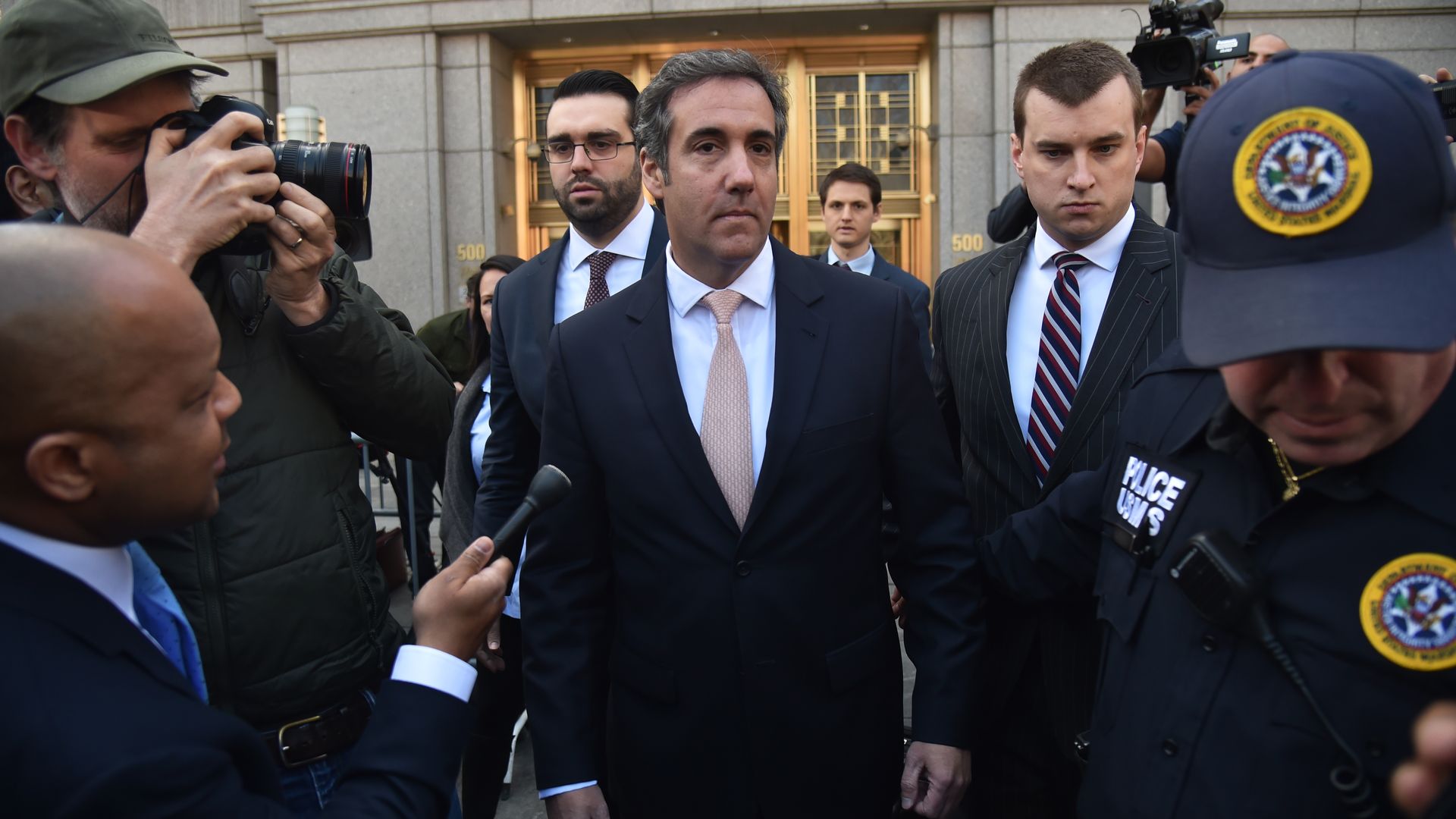 Lanny Davis — a lawyer for Michael Cohen, President Trump's former lawyer and fixer — tells me that, following last night's release of a secret Trump-Cohen recording, we'll soon learn more "about what Michael Cohen saw and heard."
In an astounding spectacle, Davis released to CNN a tape of Cohen talking with Trump, who was apparently being taped without his knowledge, about buying the rights to a Playboy model's story about an alleged affair.
"When Cohen tells Trump, 'We'll have to pay,' Trump is heard saying 'pay with cash' but the audio is muddled and it's unclear whether he suggests paying with cash or not paying," CNN reports.
CNN debuted the audio in prime time last night, and soon MSNBC was also playing the tape.
The FBI seized the tape in a raid on Cohen's office in April. Cohen cooperating with special counsel Robert Mueller is one of the scenarios Trump advisers fear most.
Davis, a damage-control maestro going back to the Clinton administration, told me: "Michael Cohen has made a turn. This is on the record — Michael and I talked about it."
"Michael is going to tell the truth to the powers that be, and let the chips fall where they may."
"I've used this line too many times, but who talks about cash like that besides drug dealers and mobsters?"
Davis said that the tape's release sends the message: "I am no longer the previous Michael Cohen that you knew — taking a bullet for Donald Trump, saying anything to defend him, being a good soldier. ... That is over."
Davis said he was unable to say what Cohen's next move is: "I'm not saying there are more tapes as telling as [this] one, ... but there are more tapes. ... There is more to come."
Rudy Giuliani, a Trump lawyer, told Fox News' Laura Ingraham that the tape is exculpatory for the president.
Rudy: "I agree with you the tape is a little bit hard to hear. But I assure you that we listened to it numerous, numerous times. And the transcript makes it quite clear ... that President Trump says 'don't pay with cash.'"
Lanny Davis said that response amounts to: "Don't believe your lying ears."
Go deeper