The Hometown Tour: D.C. Kickoff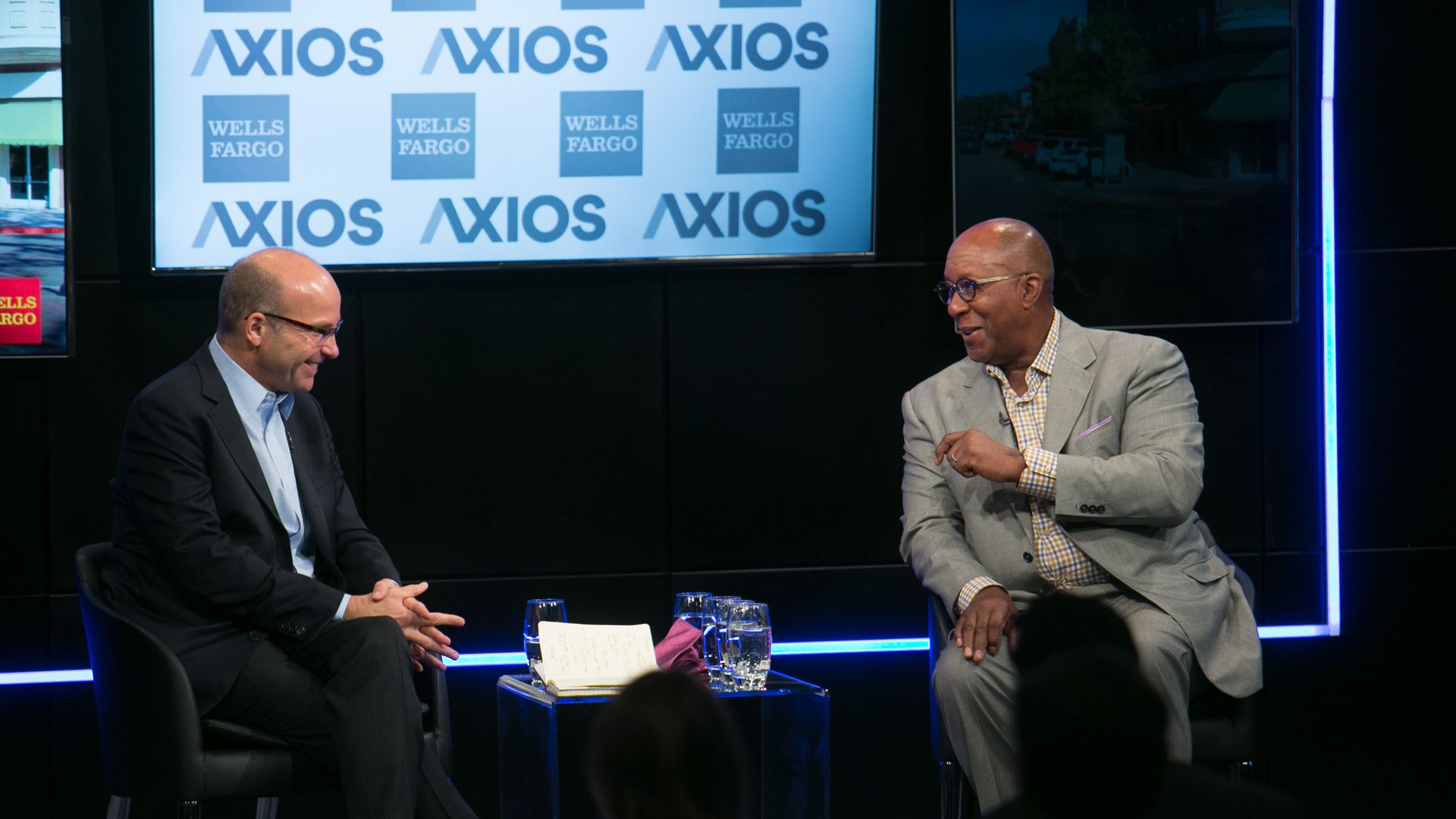 On Monday, Axios' Mike Allen talked heartland issues with those who see, live, and try to fix them every day.
Why it mattered: We heard how trade and economic policies are effecting America's hometowns from:
U.S. Agriculture Secretary Sonny Perdue
House Agriculture Chair Mike Conaway
Former U.S. Trade Representative Ron Kirk
Chattanooga Mayor Andy Berke
Their conversations laid the groundwork for the rest of our tour, with stops in Savannah, Ga., Denver, Co., and Los Angeles, Calif.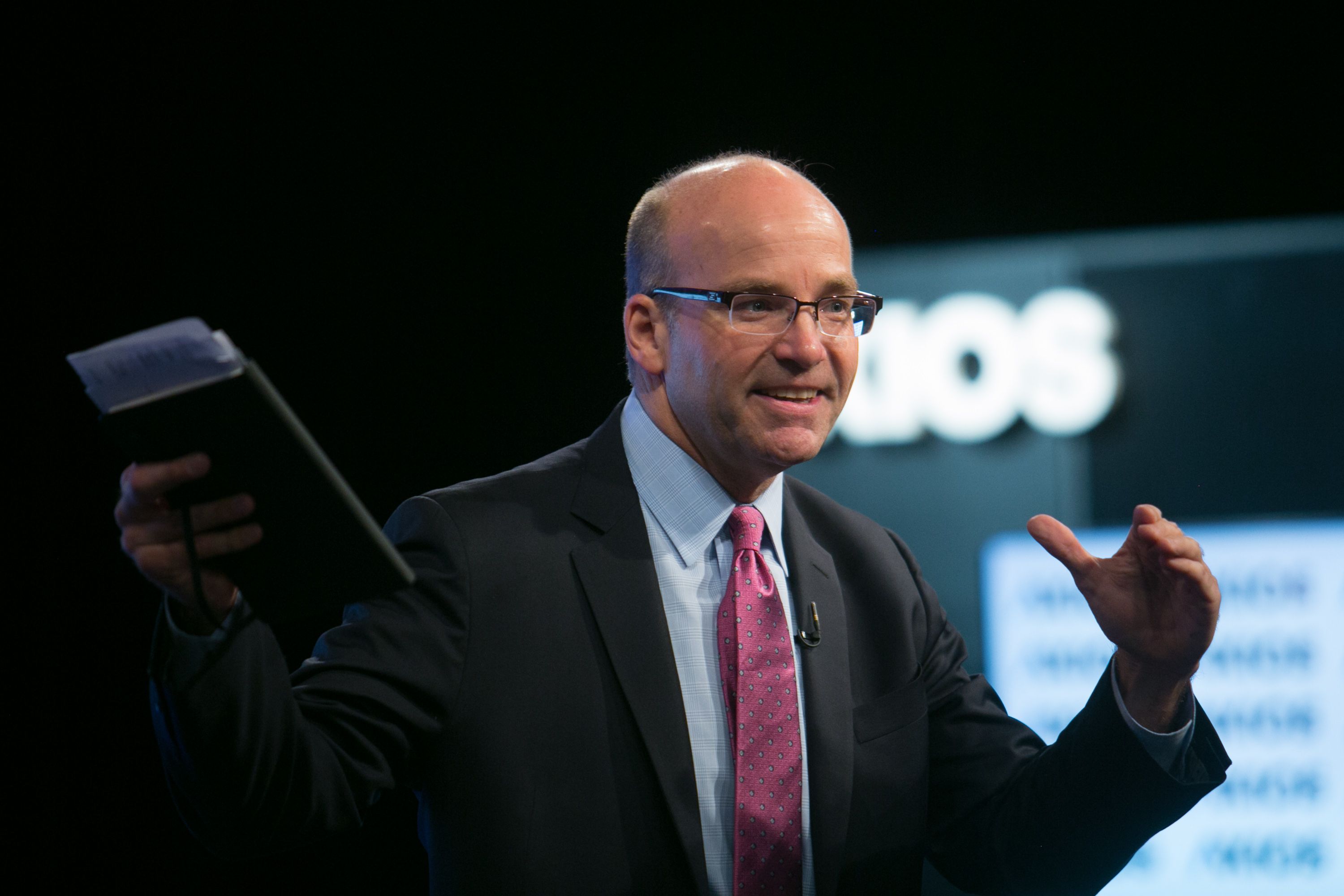 If you think of all the mistakes that the press made in 2016. The biggest mistake we made is that we didn't listen. We overlooked important forces in America because we didn't listen. That's why I'm very excited about this hometown tour. 
— Axios Executive Editor Mike Allen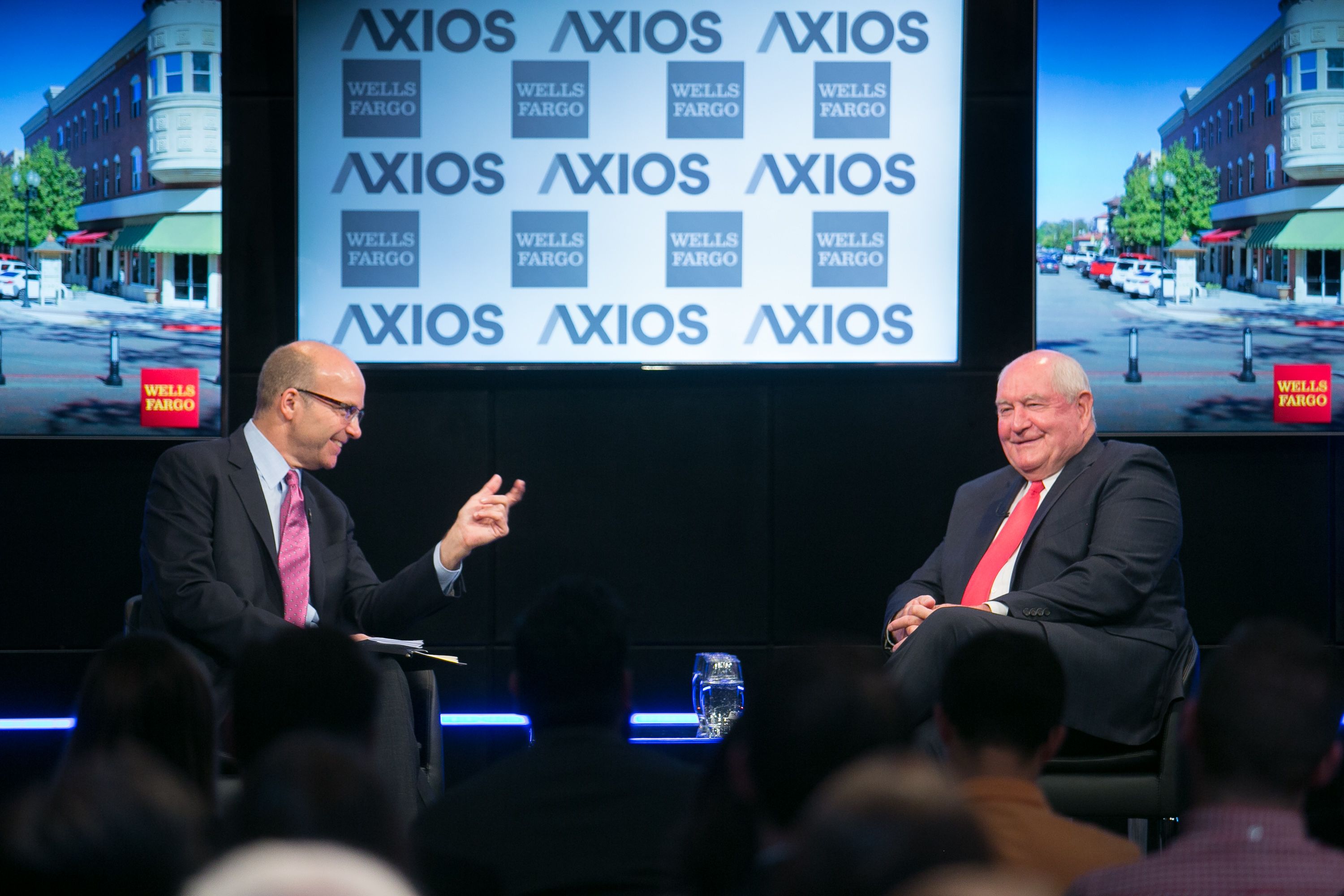 Sec. Perdue
On tax reform
"The best sustainability program is profitability," Perdue says, explaining that tax reform has benefitted both small farms and mega-farms, from a business perspective. 
On U.S. trade disputes
"When you have a trade dispute, agriculture is what's tariffed and what will be retaliated against. Foresters, farmers and ranchers are bearing the brunt of this."
What Trump tells him: "The president told me he didn't expect farmers to bear the brunt of the trade war."
What he tells Trump: "I tell the president that [farmers] are some of the best patriots — I believe — in America, but they can't pay the bills with patriotism."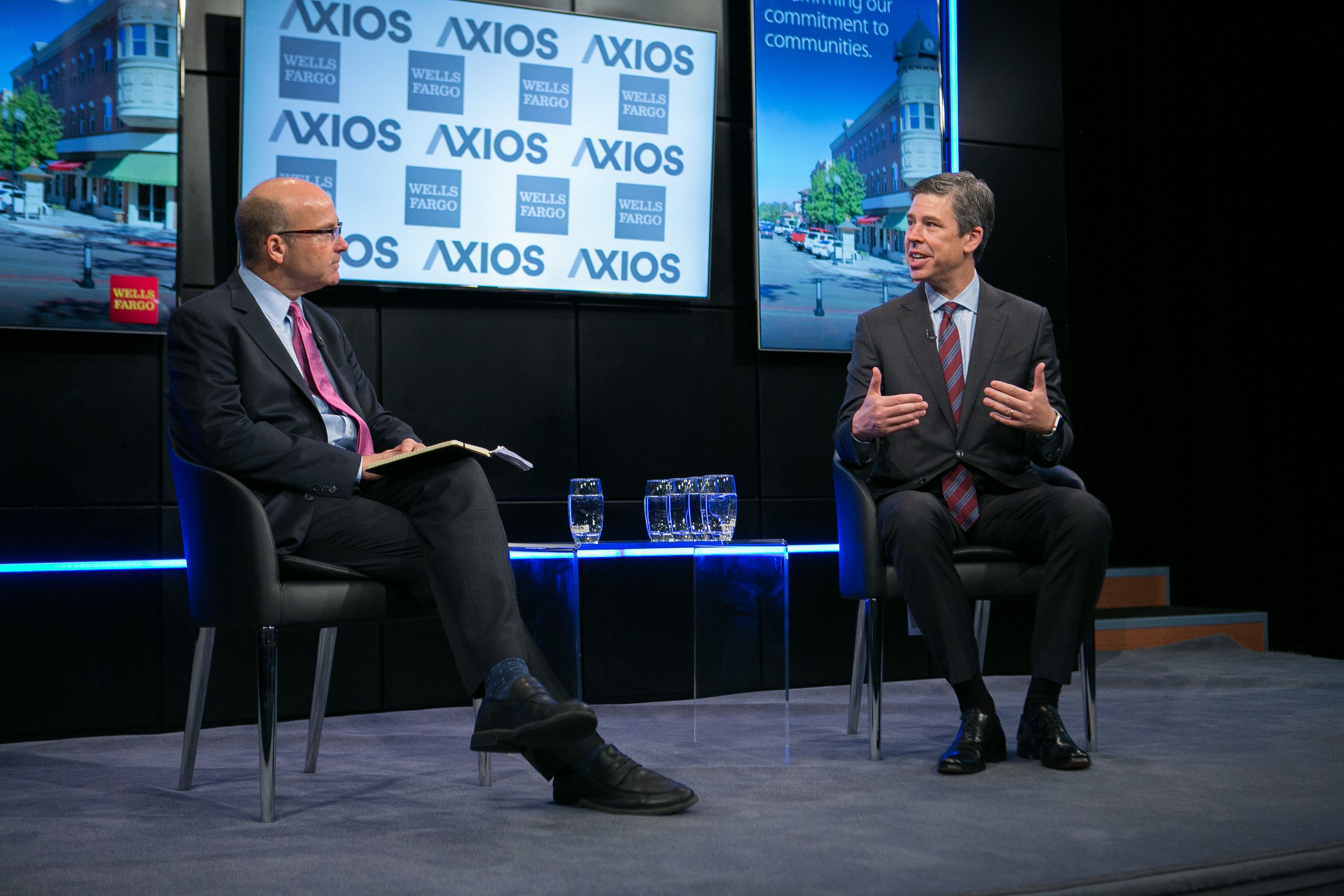 Mayor Berke
On trade: Volxwagen's only American assembly opened in Chattanooga in 2011. Mayor Berke says this taught Chattanooga "the importance of trade" because "when [Volkswagen] sells more Atlases and more Passats, Chattanoogans have more jobs."
On how to be a great hometown: "Take advantage of your assets. […] When you focus on your assets and the things you do better, you can really grow your community."
One surprising thing: Chattanooga has "the fastest, cheapest, most pervasive internet in the world. [...] It skips no one, no neighborhood, no matter what you do or what you look like."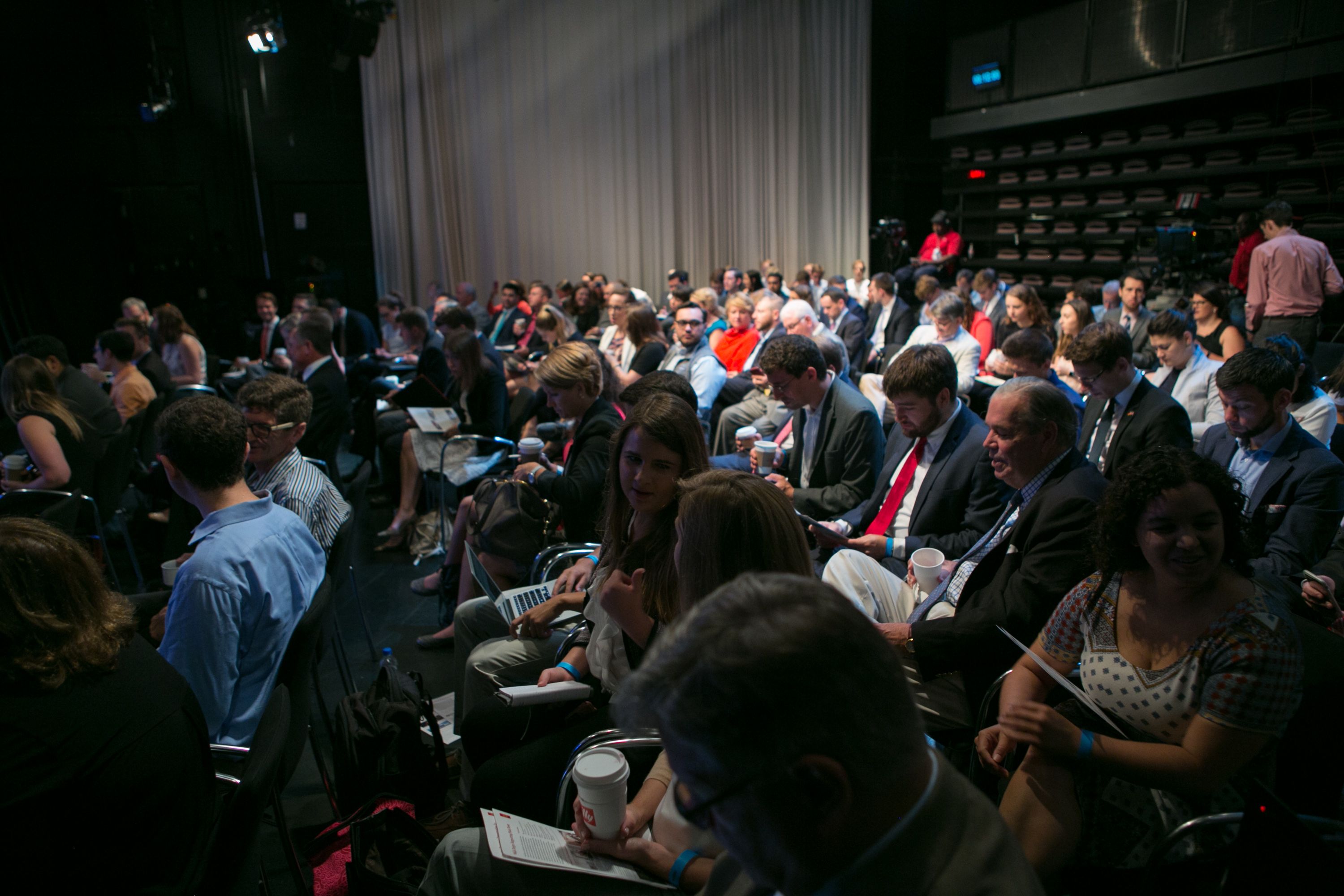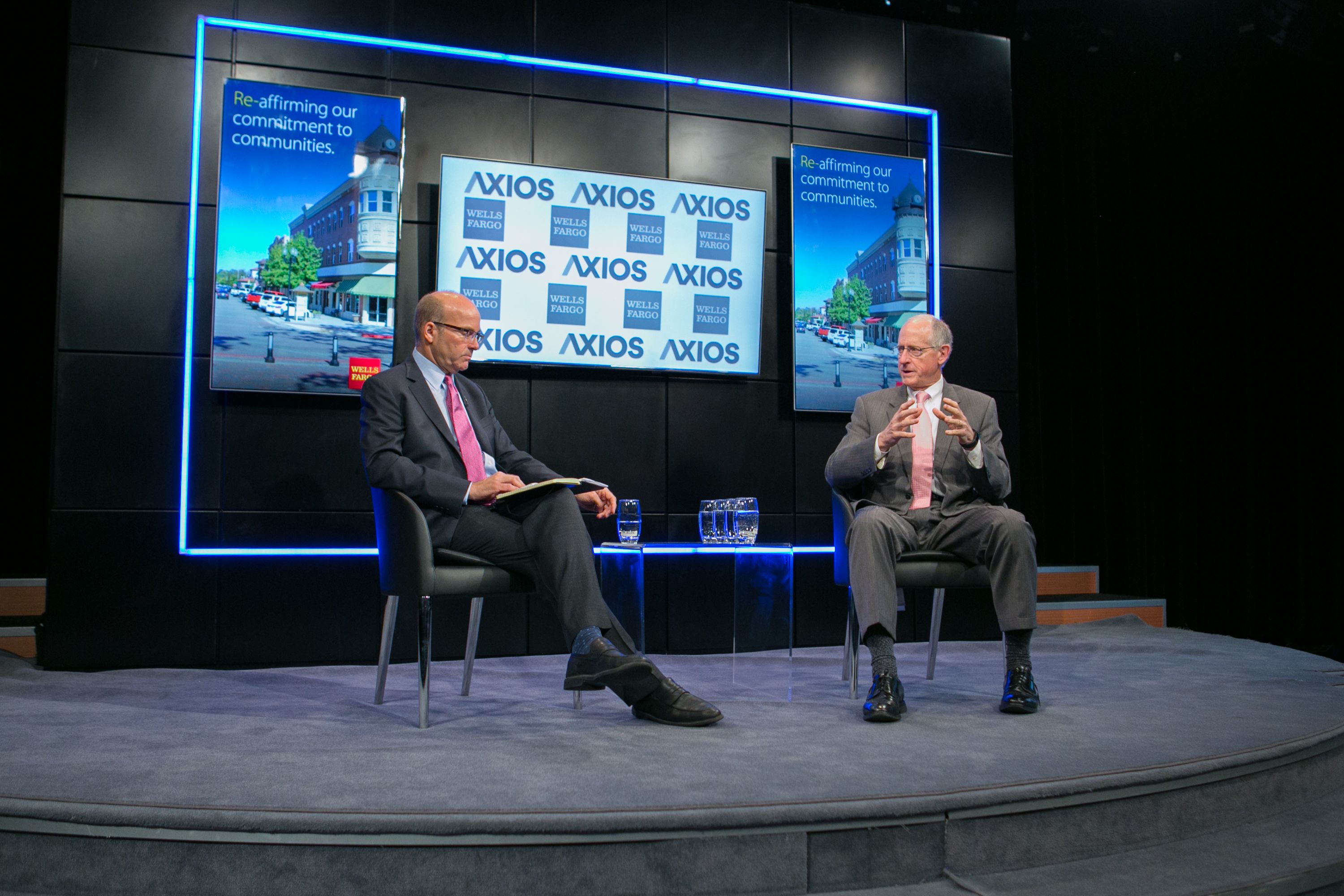 Chairman Conaway
Rep. Mike Conaway (R-TX) dismissed the pushback he's been getting on the farm bill [...] asserting that there's "no reason" Congress shouldn't get the bill done by the Sept. 30 expiration date and that it's "too important not to."
Why it matters: Last month, the House approved an $867 billion farm bill in a narrow 213-211 vote that included new work requirements for Americans on food stamps. With a 50% drop in farmers' net income, high commodity prices and an increase in bankruptcies, Conaway said that there is "no question we need this safety net to keep our producers in business."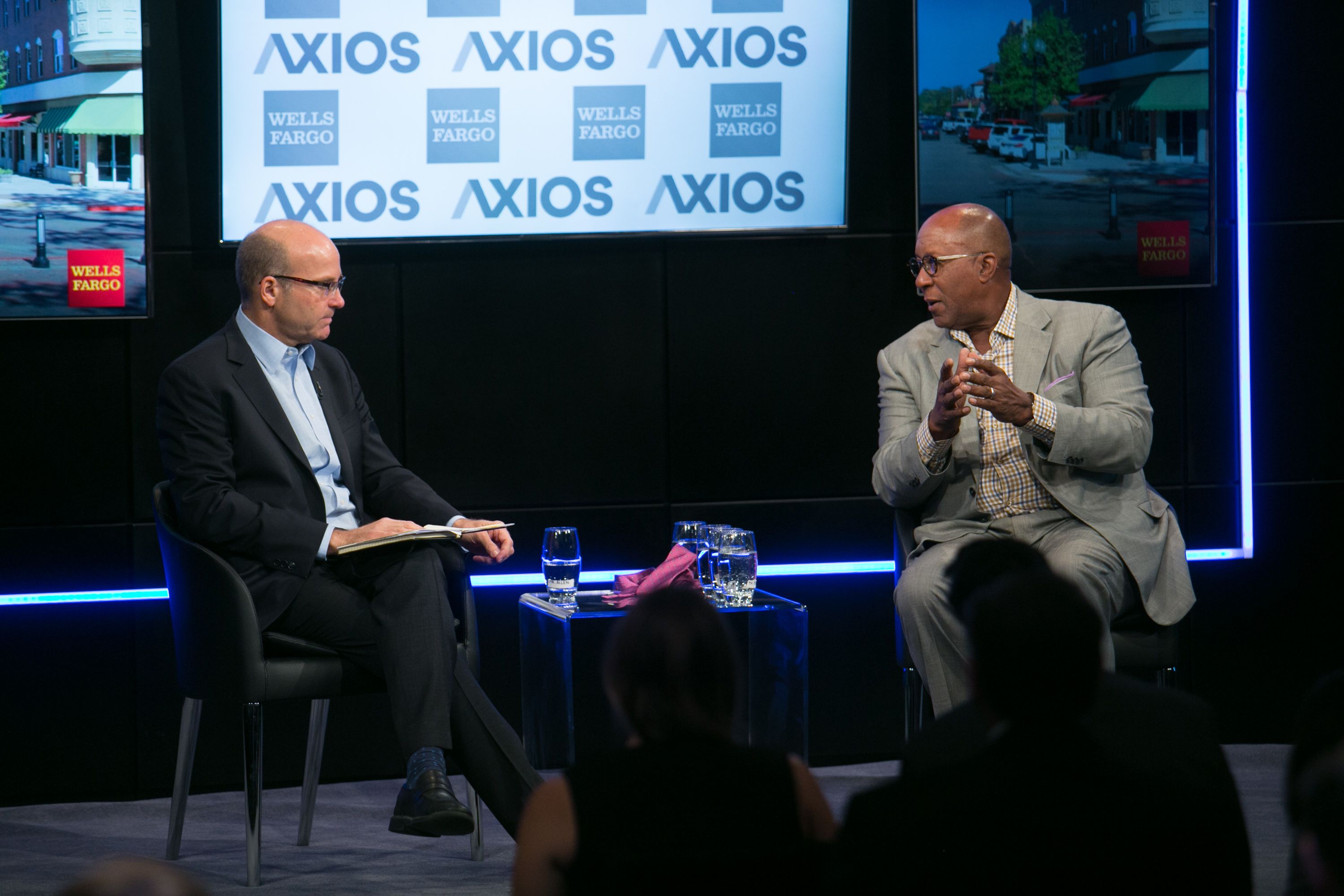 Ambassador Kirk
Ambassador Kirk explained that the U.S. is "ridiculously the most proficient agriculture economy in the world," making it extremely dependent on other markets.
Why it matters: This is why U.S. agriculture is consistently the target of foreign trade disputes and why farmers get hit the hardest by them.
The power of American agriculture: "The words made in America are the greatest brand in the world. No mother or father ever worries about putting food on their table if it's been raised by our standards."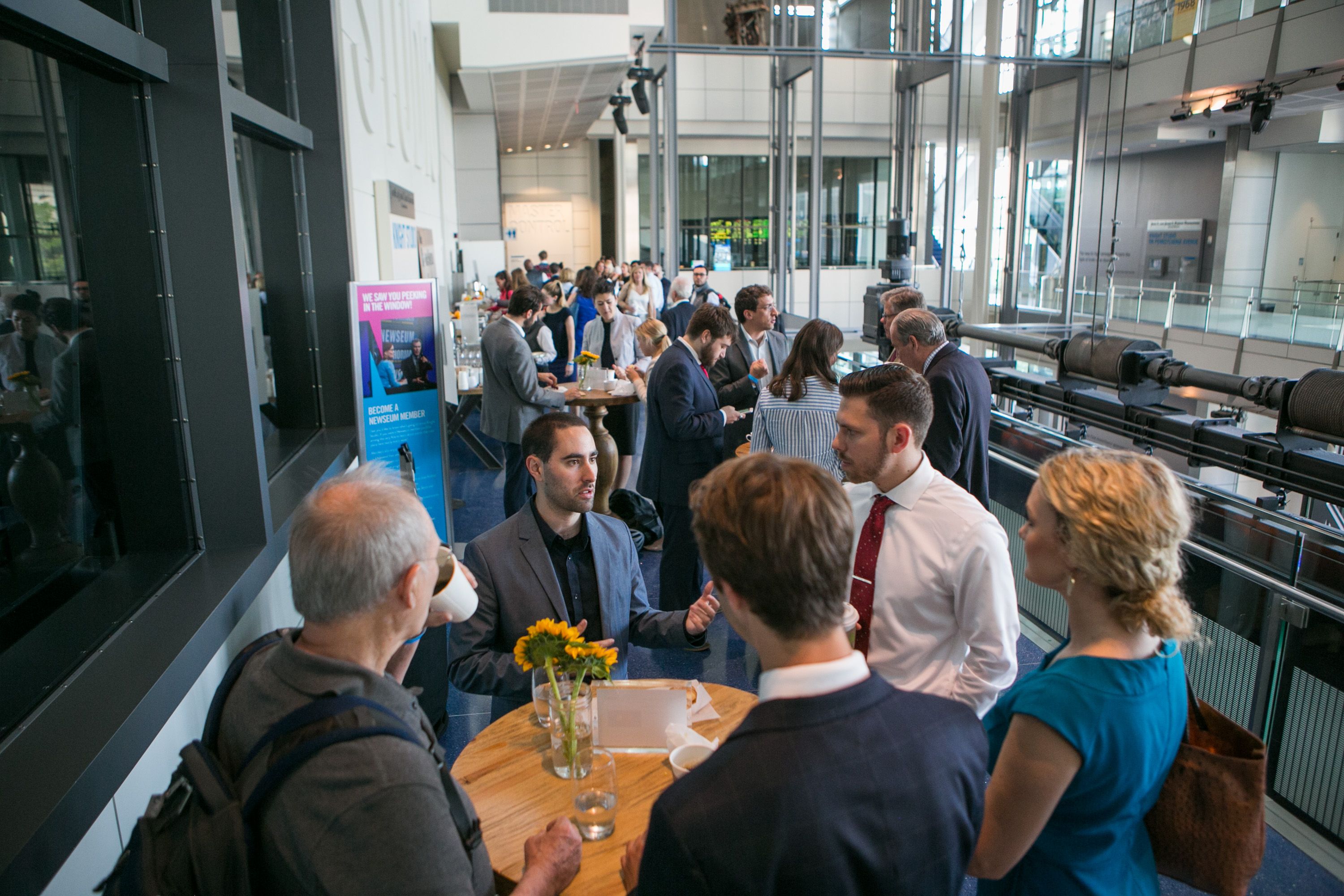 Thank you to everyone who joined us, and thank you Wells Fargo for sponsoring this event.
Go deeper