Secret Service updates school violence guidelines in wake of shootings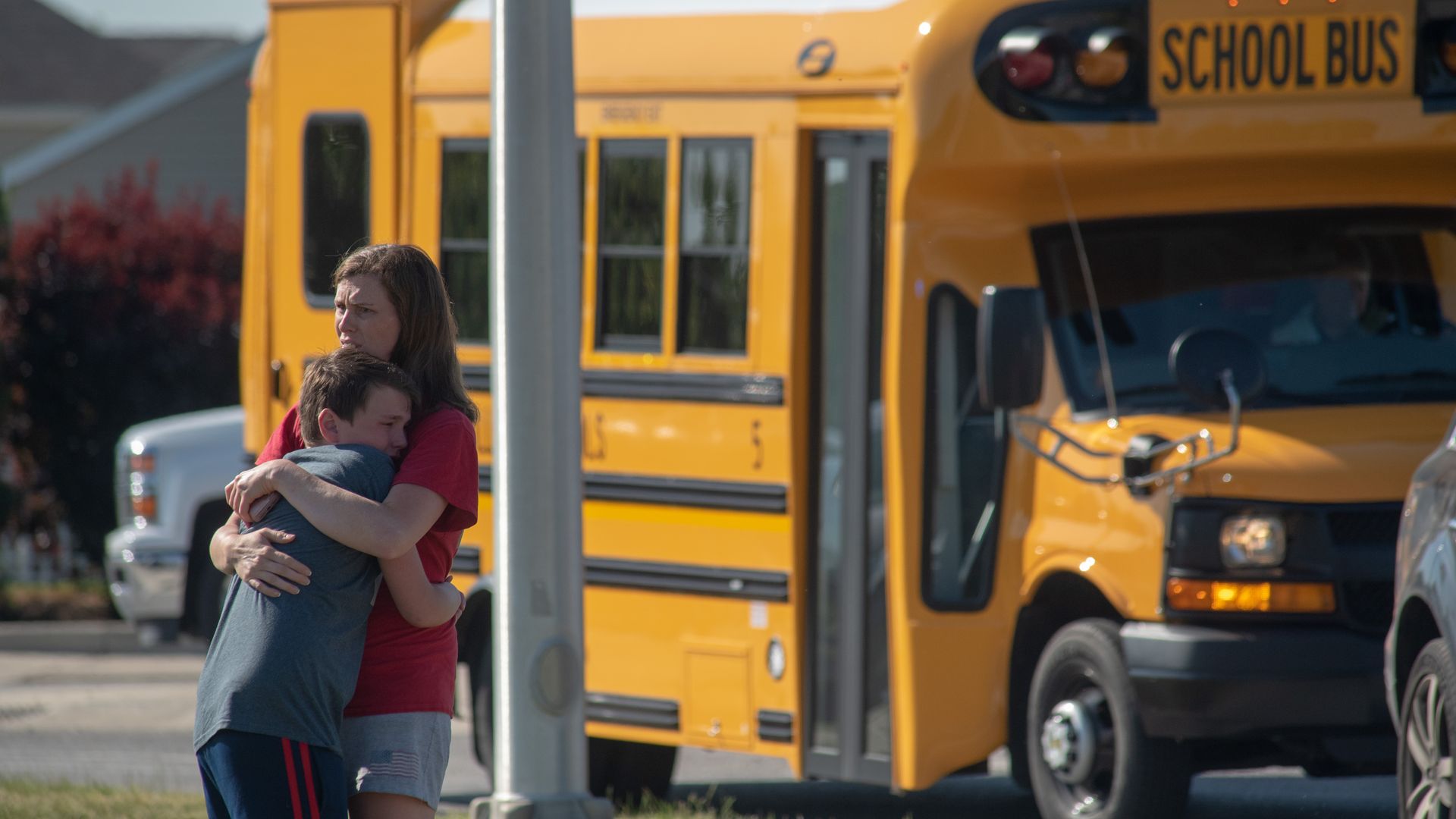 The U.S. Secret Service has revised its guidelines for preventing school violence in the wake of February's Stoneman Douglas High School shooting that killed 17.
The big picture: The Secret Service said in its press release that the guidelines aim to provide "schools and communities with a framework to identify students of concern, assess their risk for engaging in violence, and identify intervention strategies to mitigate that risk."
The details: The new guidelines recommend that a school team composed of teachers, guidance counselors, mental health professionals, coaches and principals "meet on a regular basis to engage in discussions, role-playing scenarios, and other team building and learning scenarios.
The guide encourages school climates where students "feel empowered to share concerns with adults, without feeling ashamed or facing the stigma of being labeled a "snitch."
It discourages the notion that student attackers have a profile: "There have been male and female attackers, high-achieving students with good grades, as well as poor performers. These acts of violence were committed by students who were loners and socially isolated, and those who were well-liked and popular."
It encourages students to anonymously report "troubling behavior" through email, online forums, and more.
"The Marjory Stoneman Douglas High School shooting tragedy served as the impetus to go beyond our past work and go in depth regarding the how - how do we solve this epidemic?"
—
Secret Service Director R.D. "Tex" Alles
Go deeper