Trump leaves European allies spinning after NATO summit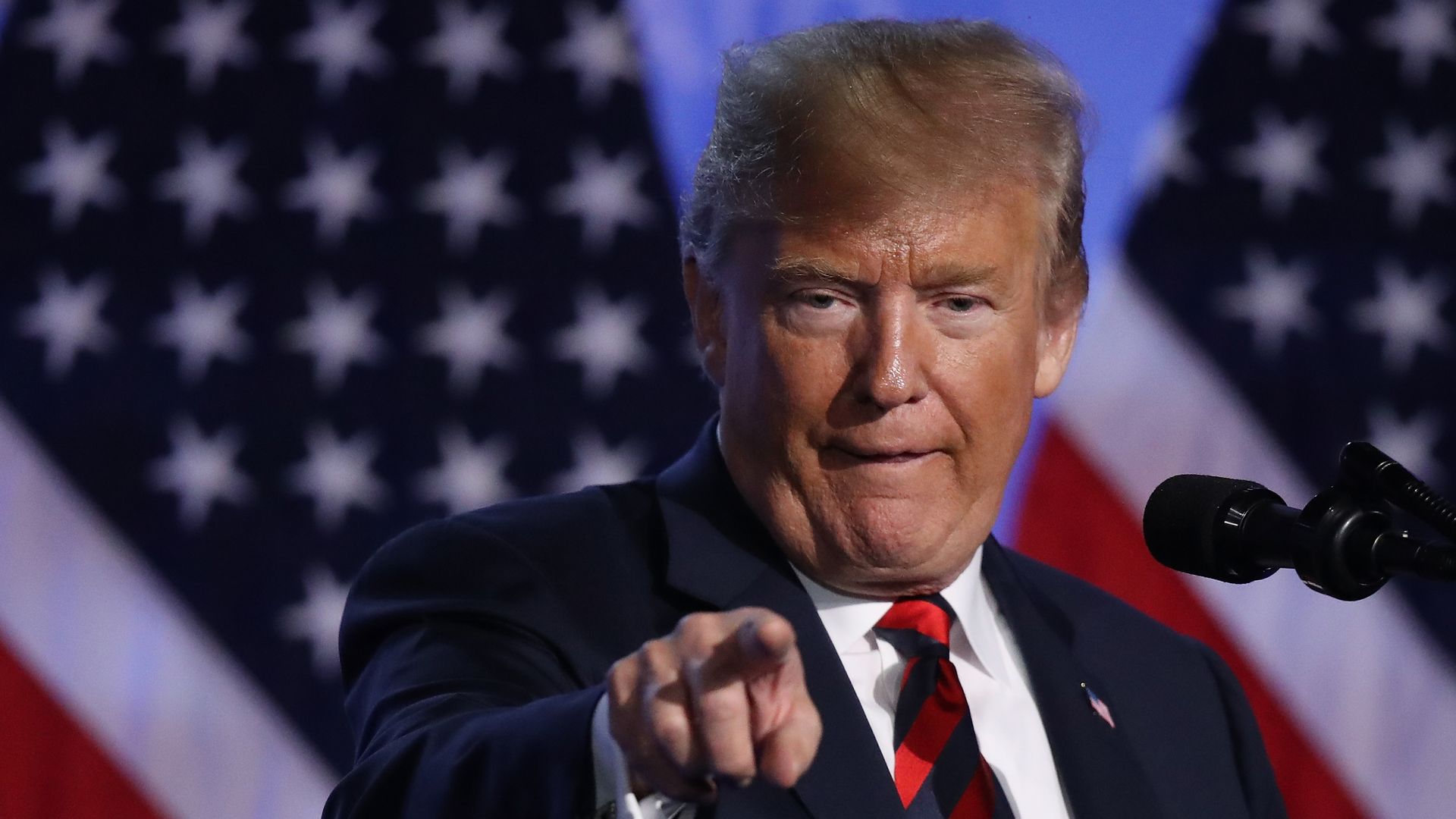 BRUSSELS — President Trump left allies in a state of irritation, confusion and — for some, relief — after a NATO summit during which I'm told he was privately charming in some of his one-on-ones but bombastic and threatening in larger meetings.
The big picture: At this morning's emergency meeting of leaders, Trump made comments that some diplomats interpreted as a veiled threat that the U.S. would withdraw from NATO, according to sources briefed on the meeting. But Trump held an impromptu press conference before leaving the summit and in that conference he claimed total victory — saying the summit had been a huge success, and thanks to him, other NATO members had committed to increase their military spending "like they never have before." 
Reality check: Trump's claim is false. Nobody agreed to spend more than the previously agreed-upon 2% target. Following Trump's remarks, French President Macron reiterated that the NATO members only agreed to the spending levels they'd previously agreed to in 2014.
A senior European official summed up the way he understood Trump's private comments this morning: 
"It was more a rant '2% immediately' than a formal demand...there was no clear threat of withdrawal. ... Usual Trump: a stream of incoherent sentences. ... The allies looked the other way as when the old uncle gets nuts."
The official added that the NATO summit was "the best it could be considering the person [Trump]." 
Between the lines: European officials have been telling us for weeks that they'd be more than happy if Trump simply took a massive victory lap in Brussels and claimed total credit for NATO members spending more on their defense. Anything to avoid him lashing allies as delinquents and calling the alliance into question. Turns out, Trump did both: he praised allies more fulsomely and attacked allies more harshly than any recent president. And he left everybody spinning in his wake.
In other words: Vintage Trump.
Go deeper