Top Democrats see danger on sudden party push to abolish ICE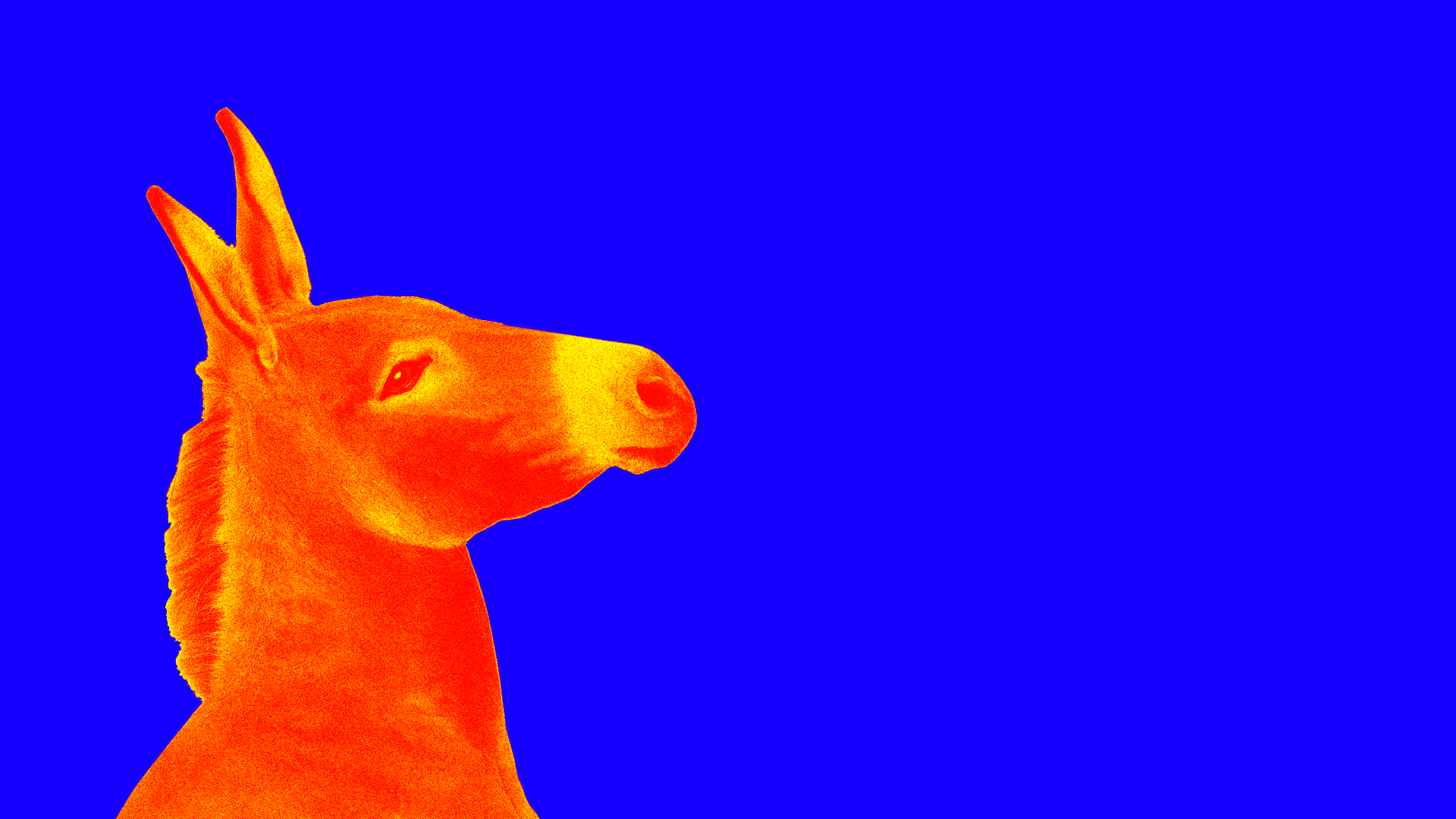 Top Democrats tell Axios they're worried that a sudden wave of ambitious party members calling for the abolition of ICE — U.S. Immigration and Customs Enforcement, which is newly controversial because of the detained kids — will make the party look weak on security, a key issue for many swing voters.
Between the lines: These Dems fear the phrase makes them an easy target for conservatives who accuse Democrats of wanting "open borders."
The issue is getting traction after this week's surprise upset by 28-year-old Alexandria Ocasio-Cortez, who made "Abolish ICE" a central tenet of her campaign against Rep. Joe Crowley, who had been the king of Queens.
Sen. Kirsten Gillibrand (D-N.Y.) became the first sitting senator to say the U.S. should "get rid of" ICE: "start over. Build something that actually works."
New York Mayor Bill de Blasio tweeted yesterday: "ICE is broken, it's divisive and it should be abolished."
A few other more progressive Democratic candidates have adopted the anti-ICE messaging, including Cynthia Nixon, running for New York governor, and Matt Haggman, a running for Florida's 27th congressional district.
Be smart: "Abolish ICE" is the perfect antithesis to Trump's "Build a wall": It represents an entire immigration ideology in one simple phrase that resonates with their base.
The phrase has started spiking on Google Trends, mostly in D.C., New York, and along the West Coast.
But a Trump tweet this morning showed how easy the issue will be to demagogue: "To the great and brave men and women of ICE, do not worry or lose your spirit. You are doing a fantastic job of keeping us safe by eradicating the worst criminal elements. So brave! The radical left Dems want you out. Next it will be all police. Zero chance, It will never happen!"
Celinda Lake, longtime Democratic pollster, told Axios: "I worry that abolishing ICE tips the issues from humane treatment to security. The Republicans are already trying to move the issue in that direction."
Lake added: "Voters believe we need some enforcement of border security — not just for immigration, but for security. I wish we were pushing this to: 'We need comprehensive immigration reform.'"
Republicans are rejoicing at the notion of a new litmus test for Democrats, especially ones who have presidential ambitions in 2020.
Alex Castellanos, longtime adviser to top Republicans, said Dems are making the mistake his own party made after losing to Barack Obama: "[W]e became so weak, marginalizing ourselves to such an extreme, that an outsider business guy who had never run for office before, extinguished us all."
"That's the danger for the Dems now. They are marginalizing themselves as they race against each other to win the gold medal for anti-Trump extremism. If they are not careful, some Silicon Valley billionaire, outsider — probably a woman — could clean all their clocks and steal their party right out from under them."
Where the debate is going ... A well-known Democratic strategist told Axios: "'Abolish' alone could be a political disaster, akin to Trump's gutting the [Affordable Care Act] is for Republicans. … It suggests that Dem concern for undocumented immigrants goes beyond compassion andinto irresponsibility."
The strategist's prescription: "If Democrats propose to repeal and replace, that could work. ... Replace it with an interior enforcement agency that goes back to cracking down on real criminals and respects civil liberties. That could be a substantive and political winner."
Go deeper: The left's push to #AbolishICE
Go deeper