Prank caller patched through to Trump on Air Force One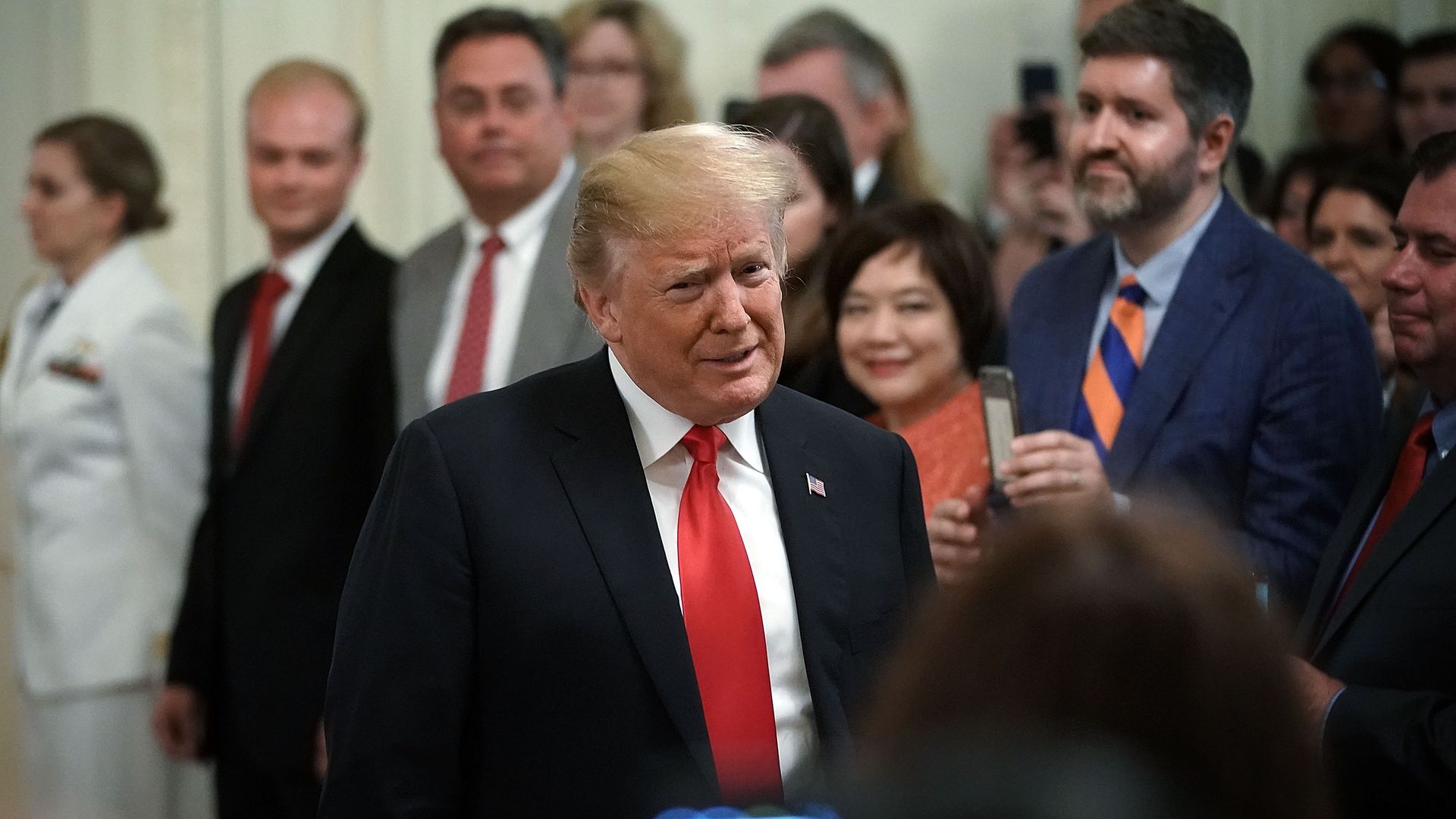 The host of "The Stuttering John" podcast, John Melendez, got President Trump on the phone yesterday by pretending he was New Jersey Sen. Bob Menendez. "This is how easy it is to infiltrate the administration," Melendez said in the episode.
Why it matters: This calls into question White House security. White House staff members are freaking out today trying to figure out how the podcast host was so easily transferred from the White House switchboard to Air Force One, per a source familiar with the call.
The whole thing is ridiculous. Melendez, the host, had three different interactions with two White House operators and got through two call screens before Jared Kushner called him from Air Force One. According to Melendez, Kushner asked if he wanted to talk to the president then or have them call him back later, which is what he did.
The details: When the White House operator calls back, he says: "Hello is this Sen. Menendez?" and then "Hello is this Air Force One?"
President Trump picked up the phone congratulating who he thought was Sen. Menendez and telling him he "went through a very tough situation."
He also talked about immigration. "Bob, let me just tell you I want to be able to take care of the situation every bit as much as anybody else at the top level. I'd rather do the larger solution rather than the smaller solution."
He said the North Dakota Senate race is "a tough race."
Regarding his SCOTUS nominee, he said they'll be done making a decision in 12 to 14 days.
The White House didn't respond to requests for comment. In a statement to Axios, Sen. Bob Menendez said he welcomes "any opportunity to have a real conversation with the president" about this immigration reform.
For more stories like this, sign up for Axios newsletters.
Go deeper