The big picture: Why so few buildings are responsible for so much pollution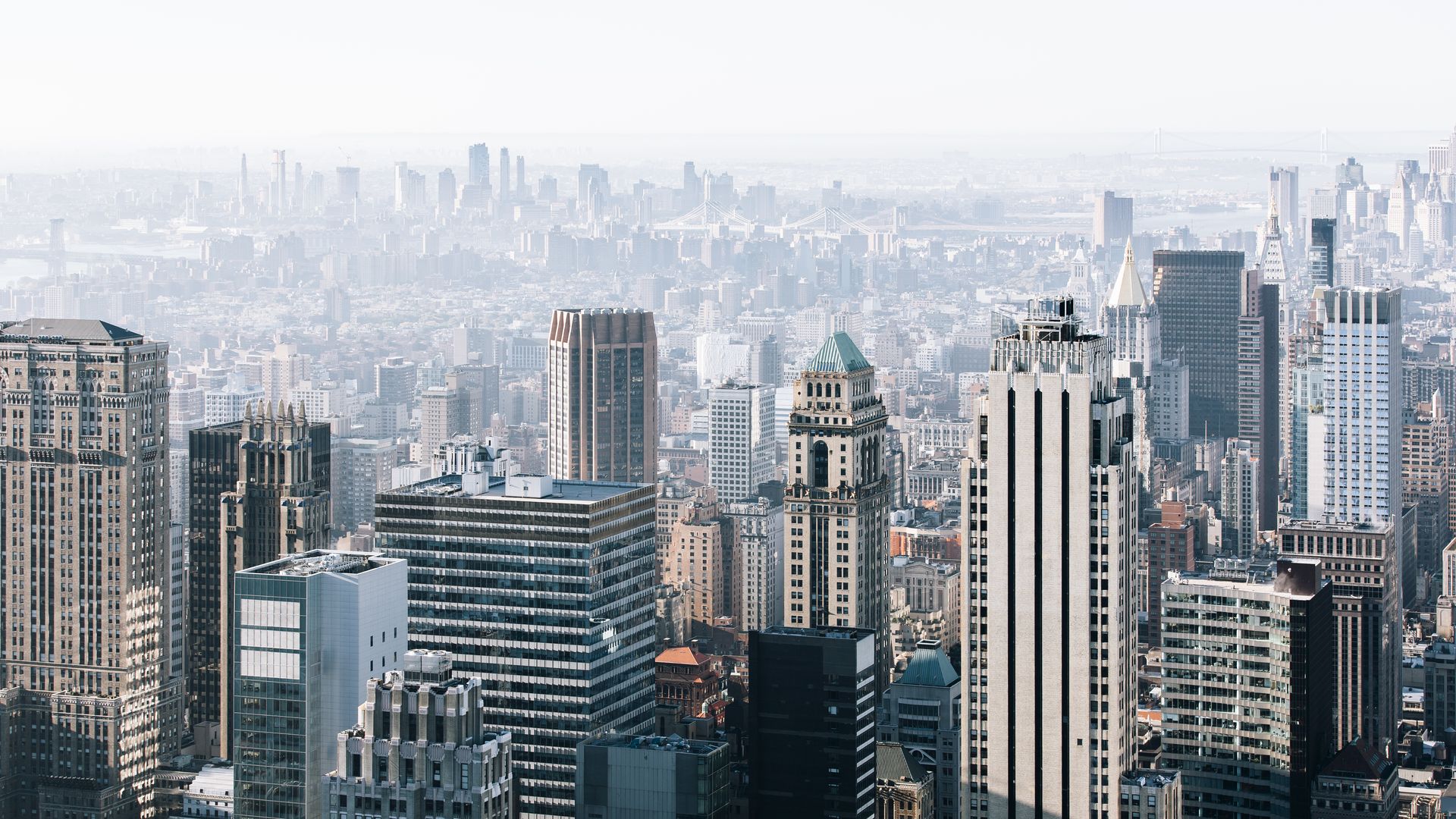 Of nearly a million buildings in New York City, just 2% are responsible for half of the city's building-related CO2 emissions. And, according to a new report released to the Huffington Post today by the Climate Works For All coalition, the biggest culprits are swanky luxury buildings, like those owned by the Trumps and Kushners.
The big picture: Buildings account for nearly 40% of climate emissions in the U.S., making them a prime target for improving their energy efficiency. And, with so few buildings accounting for such a large chunk of these emissions, that's exactly what a coalition of environmental groups in New York is trying to do. They're also hoping their efforts will help lay a roadmap for other cities.
Where it stands: The coalition laid out a plan for cutting CO2 emissions that is different from current policies in many cities.
Most cities deploy small retrofitting projects like lighting improvements to reduce climate emissions. But these low-cost policies don't make cuts large enough to meet big efficiency goals, like New York city council's, which mandates an 80% emissions reduction by 2050.
The coalition recommends a new approach: setting a standard for energy usage in buildings that slowly ratchets downward over time, so building owners and operators can adapt in ways that are most cost-effective for them.
Yes, but: This type of energy use standard policy hasn't been implemented in any cities yet, and Pete Sikora, a senior adviser for one of the groups authoring the study, told Axios that the New York real estate industry has a strong lobbying arm. "It is the 1600-pound gorilla of New York politics," he said.
It's also expensive. A study by the Urban Green Council estimated costs for cutting building emissions 90% by 2050, and found it would amount to about $94 billion. But that investment would pay off over time. Savings as a result of efficiency upgrades would total $87 billion, making it mostly cost-neutral.
What to watch: The report calls out real-estate magnates like the Trumps and Kushners who own the types of buildings that are generating climate pollution, which will impact coastal areas like New York in the future. Some of the biggest names:
Trump Tower and Trump International Hotel
The Kushner-owned building at 666 Fifth Ave
One57 on "Billionaires' Row"
The luxury building at 15 Central Park West
Go deeper