CEO of facial-recognition company calls police use "irresponsible"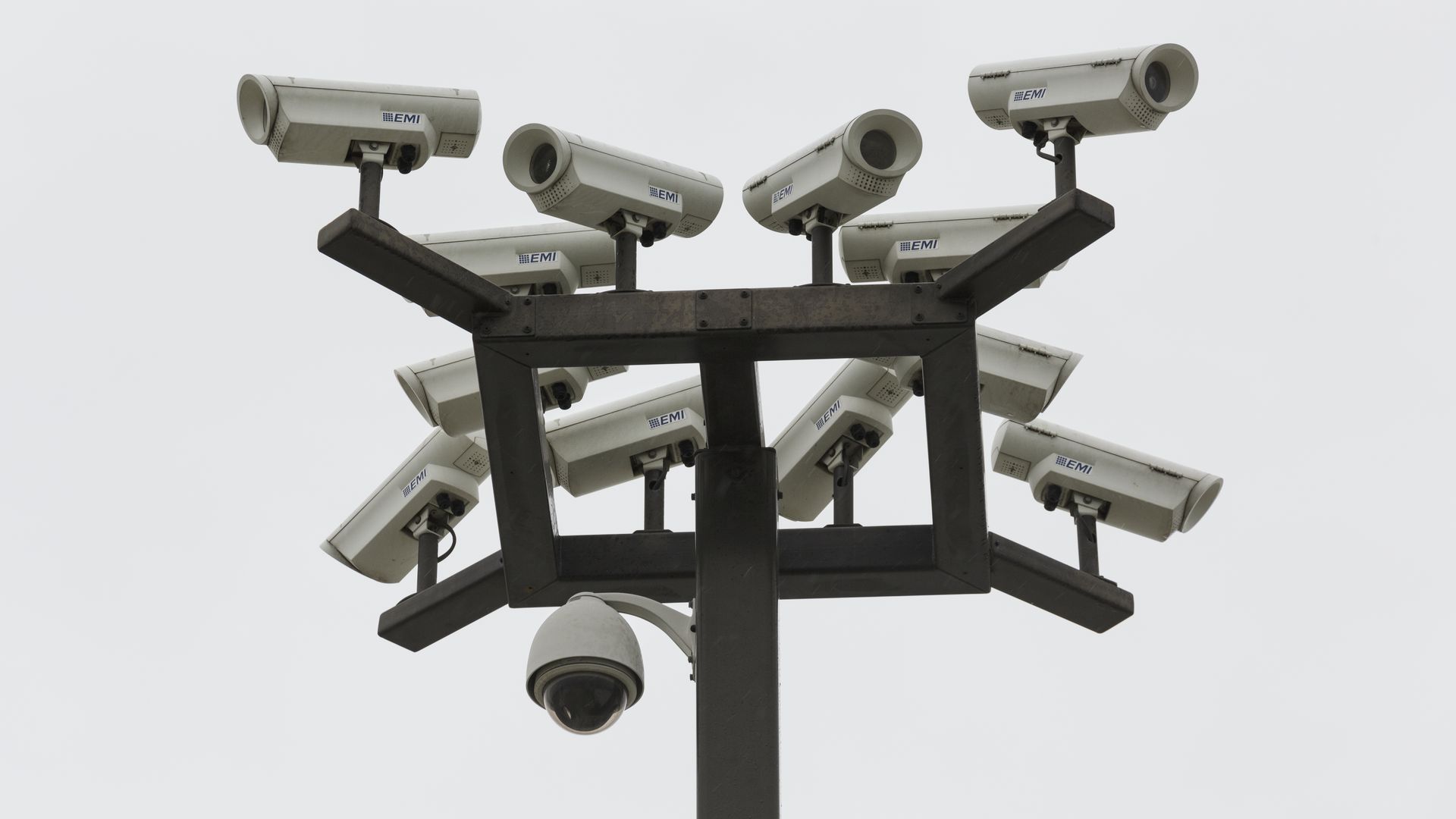 Brian Brackeen, CEO of facial-recognition company Kairos, said in an op-ed this week that police use of the technology is "irresponsible and dangerous."
The big picture: Last month, controversy erupted around news that at least two police departments have deployed or tested Amazon's Rekognition platform. Facial-recognition algorithms have been shown to be less accurate at identifying people of color, often because their images are underrepresented in the datasets that algorithms are trained on.
The details: This isn't the first time that Brackeen has spoken out against biased facial recognition. He tells Axios he has been approached by multiple police departments, Axon (the body-camera company formerly known as Taser) and the CIA's VC arm, but that Kairos declined to partner with any of them.
"As the black chief executive of a software company developing facial recognition services, I have a personal connection to the technology, both culturally and socially."
— Brian Brackeen, CEO of Kairos, in the op-ed
But, but, but: By taking itself out of the running, Kairos is guaranteeing that police won't have access to its potentially less-biased platform. Whatever company gets the contract instead may not have the same focus on equality.
P.S.: Kairos is in the midst of an initial coin offering — not a bad time to attract popular and media attention. But Brackeen told Axios the op-ed's timing was unrelated to his company's fundraising.
What's next: Kairos is compiling a labeled database of a wide range of faces that can be used to train algorithms to recognize all kinds of people, Brackeen said, and plans to release it next year for free. He hopes the dataset could also be used to create a benchmark for testing others' algorithms for bias.
Go deeper:
Half of Americans are in police face databases, according to this 2016 report from Georgetown Law's Center on Privacy and Technology
More on Amazon's Rekognition software from The New York Times
IBM releases image data to improve facial recognition AI (Axios)
Editor's note: This story has been updated to reflect that the Orlando Police Department tested Amazon's Rekognition technology internally but did not deploy it.
Go deeper