Progressives are coming for Rhode Island's anti-abortion Democrats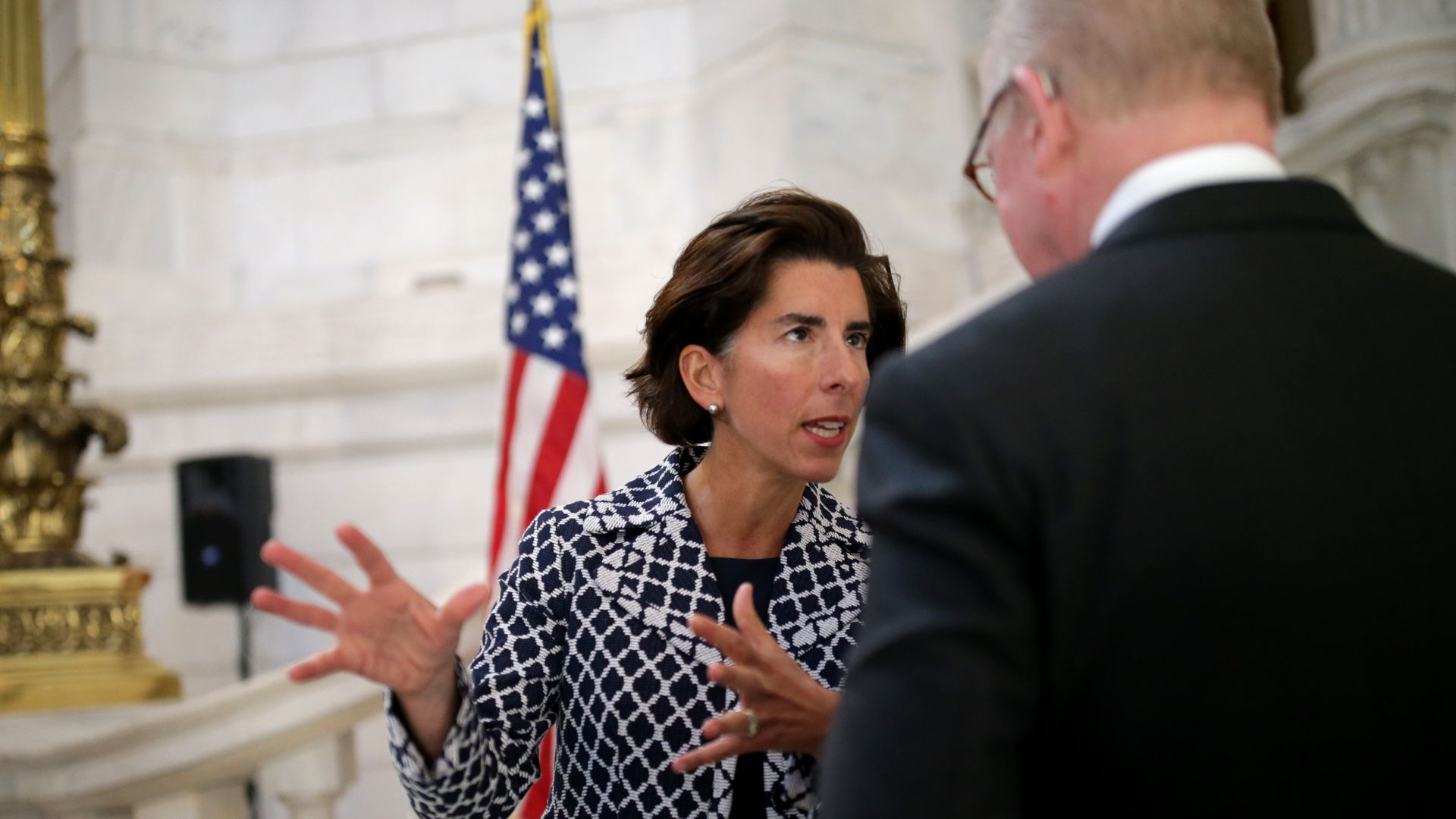 In the Year of the Woman, under President Trump and during the #MeToo era, abortion has largely become a litmus test for Democrats — except in Rhode Island, per NBC News' Alex Seitz-Wald.
Why it matters: Moderate Democrats control the state legislature and they're already facing progressive primary challengers. For Democrats, the 2018 midterm election is not just about taking back control of Congress, it's about fighting for their party identity in the Trump era.
The backstory: Progressive Democrats have already gone after anti-abortion Democrats like Rep. Dan Lipinski in Illinois — though he ultimately won his primary. DNC Chairman Tom Perez has previously said "every Democrat" should support abortion.
Since 2016, 11 Planned Parenthood-backed candidates have won state legislative elections in Rhode Island, per NBC.
Let's look at the data, which shows 63% of Rhode Island residents support legal abortion, similar to the 61% of moderate Democrats overall who support abortion in most cases.
But the Rhode Island General Assembly concluded its legislative year without passing a bill to preserve the rights guaranteed under Roe v. Wade in the event the Supreme Court overturns it, a goal for anti-abortion groups.
What's next: The state's September 12 primary is a bigger test for progressives than the general election in November. Gov. Gina Raimondo is facing two challengers, including former secretary of state Matt Brown, endorsed by a former NARAL president and feminist icon Gloria Steinem.
Lt. Gov. Dan McKee is facing State Rep. J. Aaron Regunberg, who is endorsed by the local Planned Parenthood chapter in Rhode Island and has led the state's anti-Trump movement, according to the Providence Journal.
The bottom line: Progressive candidates are challenging moderates all over the country, but they face an uphill battle in Rhode Island. The state's small districts make local legislators lean conservative on social issues, and the Catholic Church is "unusually active in state politics," per NBC, where its main lobbyist is seen regularly in the Capitol.
Go deeper