Gawande: Employer health benefits "less and less tenable"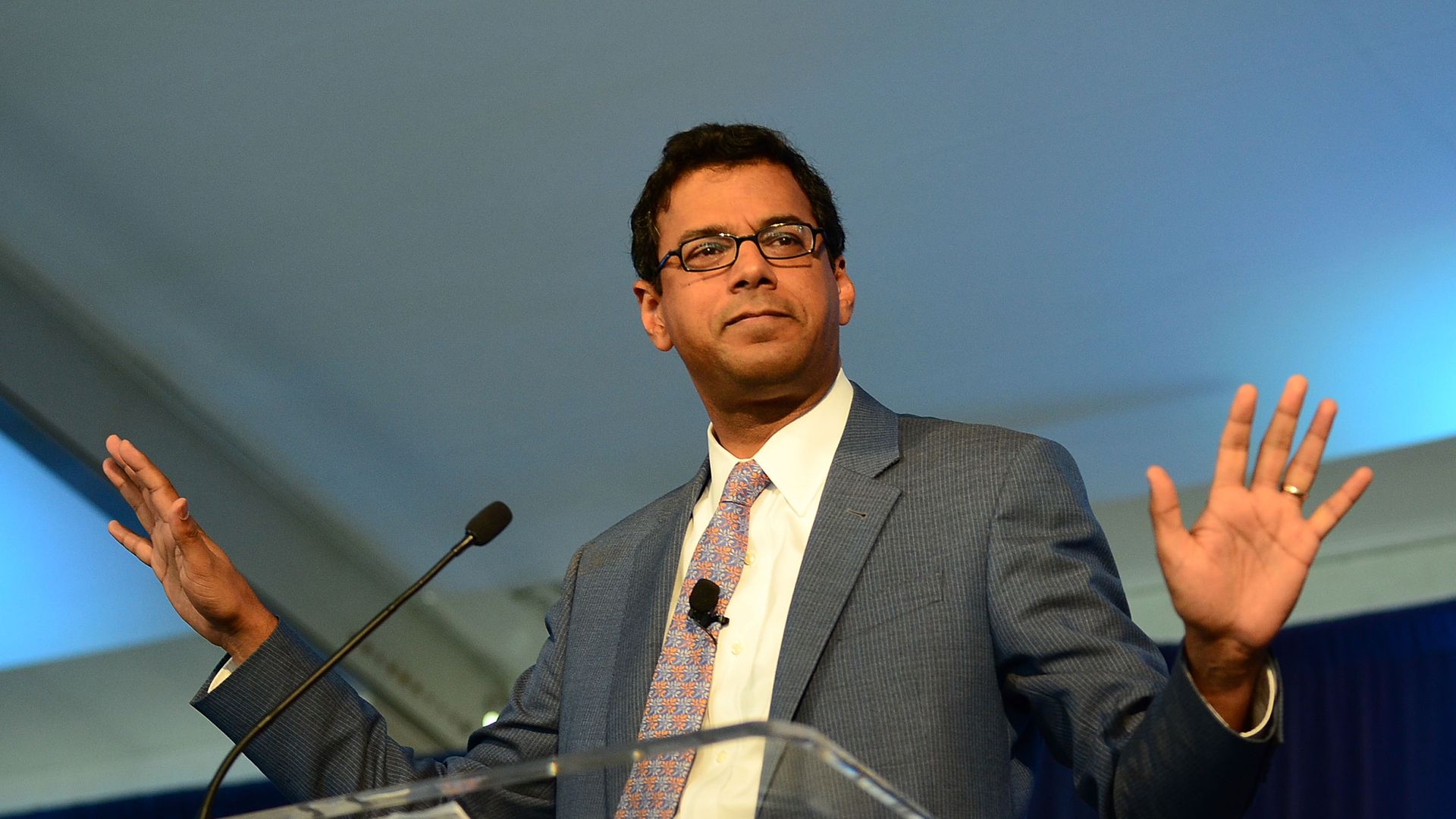 Atul Gawande, the newly minted CEO of the new health care project from Amazon, Berkshire Hathaway and JPMorgan Chase shared some initial thoughts about the venture at the Aspen Ideas Festival this weekend.
His priorities: "Better outcomes, better satisfaction with care, and better cost efficiency, with new models that can be incubated for all."
The challenges: "What they're saying for me is, resources won't be the problem. Human behavior will be, and achieving scale will be."
The targets: "There are three sources of waste and they each require different work."
"There are a lot of middlemen in the system and there have to be solutions that simplify that, take some of the middlemen out of the system."
"There has to be solutions around pricing."
"The biggest bucket is mis-utilization —meaning, the wrong care at the wrong time in the wrong way"
🙏🏻: "By the way, we're going to come up with a name. It's one of my first jobs."
The big picture:
Even though Gawande will be working for several large employers, he said employer-based coverage doesn't make much sense any more: "Tying how you get your health [care] to your place of employment is going to become less ad less tenable."
But some form of single-payer does: "I'd say it's urgent if you care about human lives," Gawande said.
More: JPMorgan CEO Jamie Dimon tells Fortune how Gawande got the job. ("He's got a big brain and a big heart.")
Go deeper