Summit sneak peek: Trump, Russia, the elections — again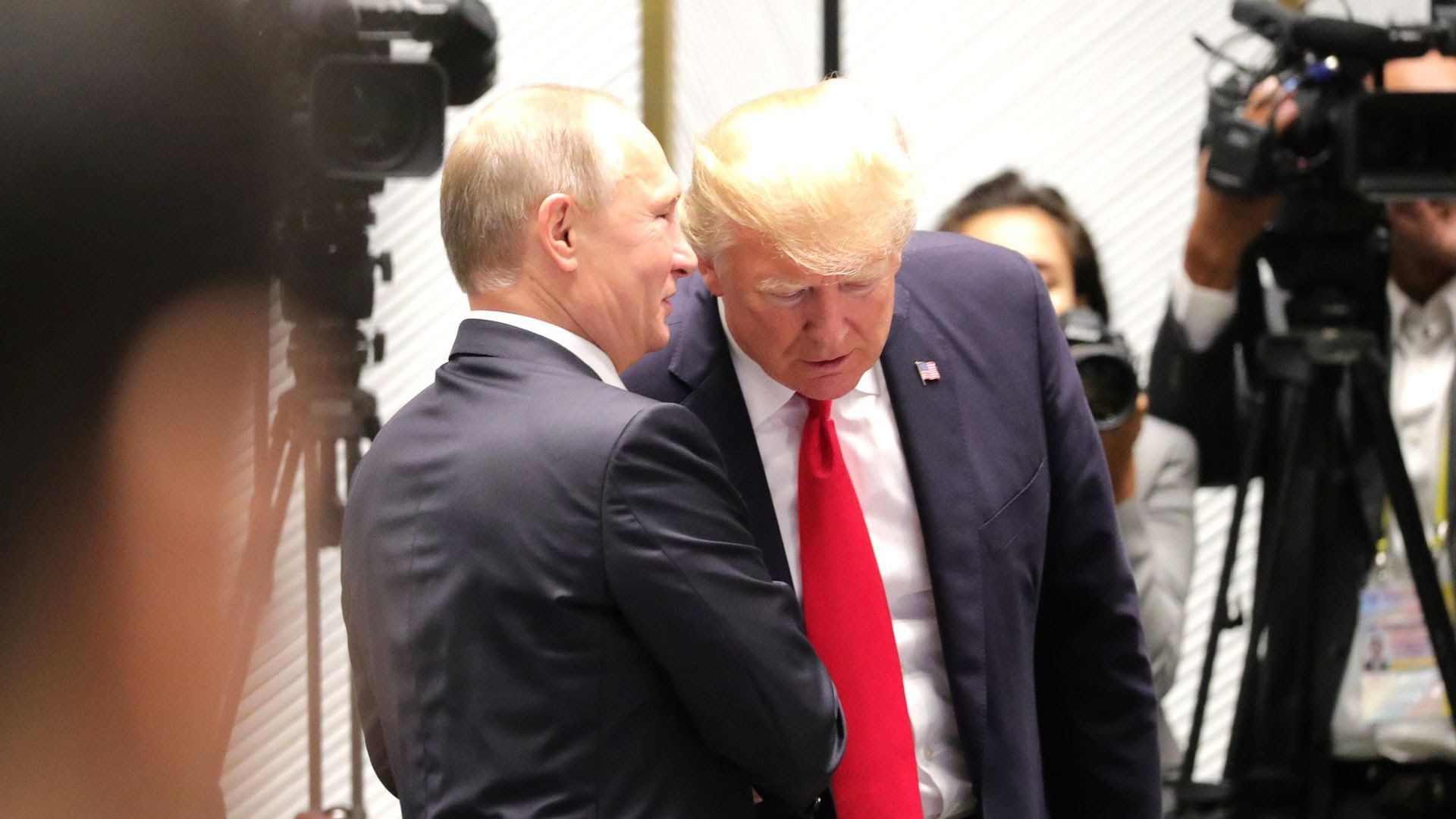 As President Trump's administration plans for a summit in Europe next month with Russia President Vladimir Putin, U.S. national-security officials tell Jonathan Swan and me that one of the most urgent issues will be Moscow's covert intrusion into American politics.
Be smart: The issue poses a significant test for Trump, who has been criticized for doing too little to respond to Russian invasions of the 2016 election. He hates talking about the subject, fearing it'll raise questions about the legitimacy of his victory. So how insistent will he be when he has his chance with Putin?
An immediate concern of top officials is Russia's efforts to interfere with the mechanics of voting and tabulation. U.S. officials have said: "Russians successfully penetrated the voter registration rolls of several U.S. states prior to the 2016 presidential election."
That's in addition to the propaganda efforts through Facebook and other tech platforms, which far exceed the methods used by other countries in foreign elections.
Director of National Intelligence Dan Coats told the Senate in February: "We expect Russia to continue using propaganda, social media, false-flag personas, sympathetic spokespeople and other means of influence to try to exacerbate social and political fissures in the United States."
As preparations for the summit speed up on both sides, CNN reported that Russia has given the State Department a list of "known irritants" — diplomatic lingo for background issues that could interfere with bigger progress.
That should be an interesting list.
But for the U.S. side, the top issue is the threat of Russian hacking and intervention into this year's midterms and the 2020 elections:
National-security officials say this problem has to be solved before Russia can have non-antagonistic relations with the U.S.
One fear is that other countries will learn from Russia's efforts, and try the same thing.
The biggest threat the U.S. can make is economic pressure, through additional sanctions.
A key point of leverage is Trump's recent moves to rejuvenate and expand U.S. nuclear forces.
That's taken by some Russian officials as a threat commensurate with President Reagan's "Star Wars" Strategic Defense Initiative.
Get more stories like this by signing up for our daily morning newsletter, Axios AM. 
Go deeper