Nuclear, renewable firms fund new group pushing carbon tax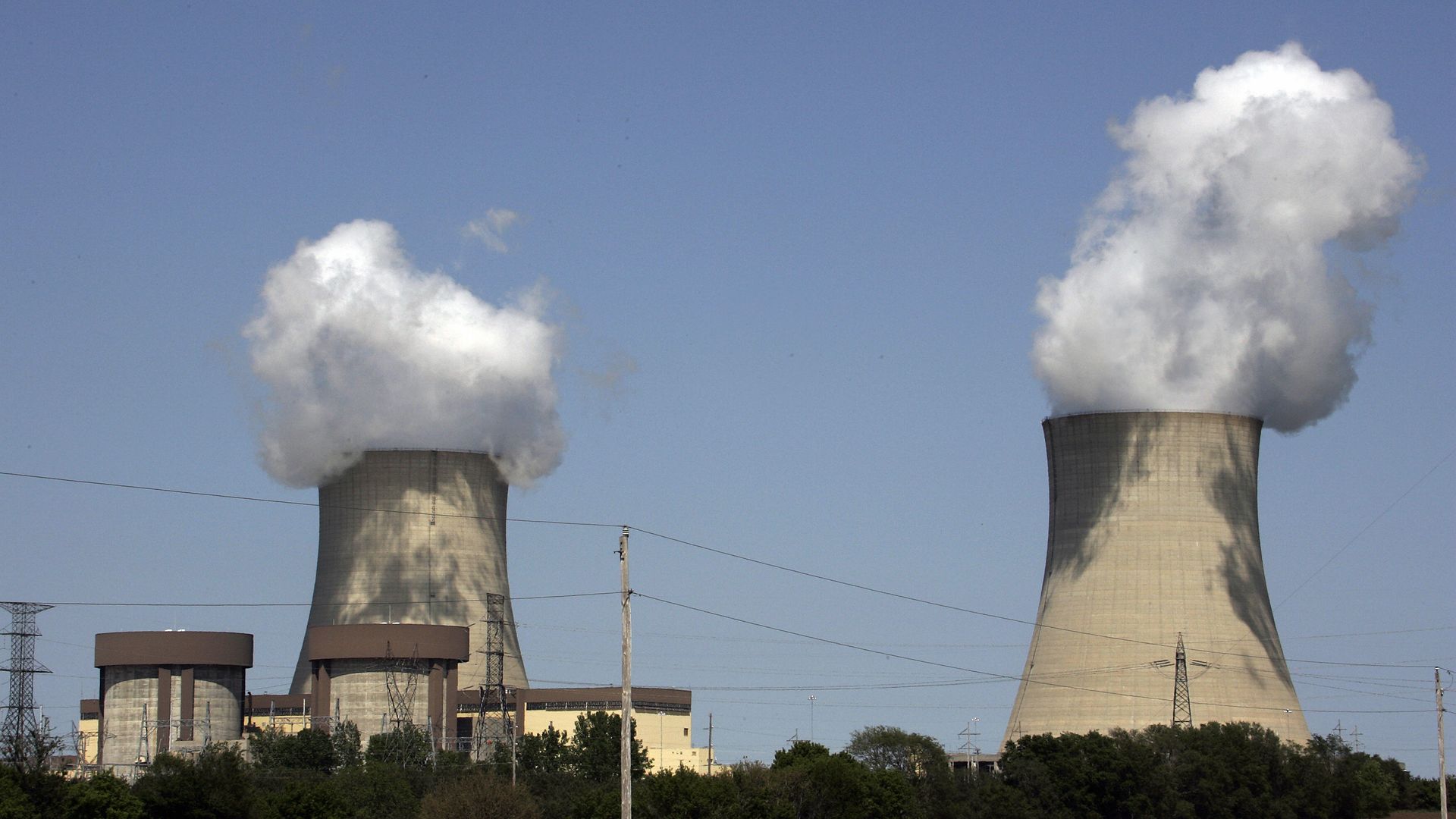 A bipartisan pair of former congressional leaders, backed by corporate money, are launching a seven-figure advocacy and lobbying group in support of a carbon tax.
Why it matters: It's a pivotal step bolstering an initiative, first launched last year by conservative leaders from earlier GOP administrations, pushing a carbon tax in which its revenue is returned back to most Americans in the form of dividend checks. Tuesday's announcement comes one year after four global oil companies announced support for the plan.
Reality check: Carbon taxes are politically toxic in Washington, and any such policy is unlikely to pass Congress any time soon, fueled by deep conservative opposition on Capitol Hill and among influential advocacy groups like Americans for Tax Reform.
The details:
Leading the effort are former Senators Trent Lott (R-Miss.) John Breaux (D-La.). Both men held leadership positions on Capitol Hill.
The group's funders so far include Exelon Corporation, America's largest nuclear power operator, First Solar, and the American Wind Energy Association, according to sources close to the effort.
Exelon has contributed $1 million, according to top company executive Kathleen Barron.
The group, called Americans for Carbon Dividends, is a nonprofit with a c(4) tax status, which means, among other things, that its donors can be anonymous. Other corporate donors exist, but are opting not to disclose, according to a person involved.
No oil and gas companies are funding the effort yet, but they're likely to in the coming months, according to a source familiar with the effort.
BP, ExxonMobil, Royal Dutch Shell, and Total are among the founding corporate members of the related initiative, the Climate Leadership Council. But that group explicitly doesn't accept corporate funding, according to one of its organizers.
Between the lines: The message Lott and others will be sending won't have the word "tax" in it. The fact that the policy, which would also eliminate most federal regulations related to carbon emissions, sends money back to consumers is a critical part of its political and economic appeal.
What they're saying:
"I'm opposed to a carbon tax, but I support carbon dividend," Lott told Axios in an interview Tuesday. "That's what makes this worth considering."
"It's really important to us that this treats customers fairly and that's a big feature of why we're attracted to it," Barron of Exelon said Tuesday.
One level deeper: Lott says the science of climate change, and the urgency surrounding the issue, won't be a key part of his lobbying push.
What's next: Lott says he has made calls to the White House and hopes to meet with former colleagues on Capitol Hill, including Rep. Steve Scalise of Louisiana, who holds a leadership position in the House GOP caucus and is also a leader opposing a carbon tax.
Lott says he'll emphasize to the lawmaker how this is different from previous policies addressing climate change. "He's an intellectual leader on this subject, so whether he's for or against you, he's going to be a factor," Lott said.
Go deeper