Youth in revolt: Young Europeans propel populist tide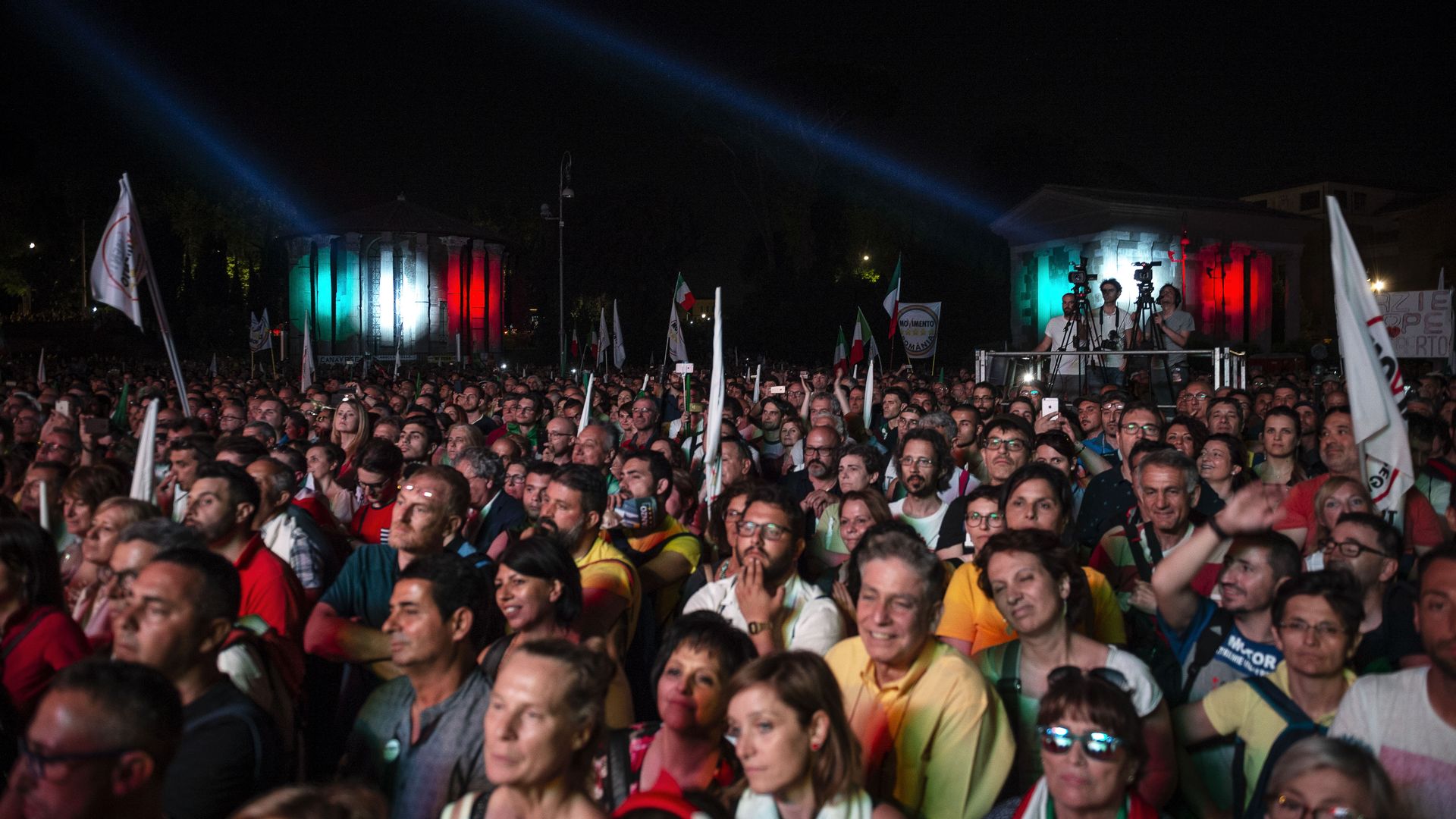 "Struggling to find jobs, and often living at home, younger generations are propelling antiestablishment parties to new heights of power" — Wall Street Journal's Eric Sylvers (subscription).
The big picture: There's "a feeling across much of the Western world that the younger generation will struggle to surpass their parents in wealth and security."
"Western Europe's largest antiestablishment government came to power earlier this month, driven largely by young Italian voters. Struggling with a persistent lack of job prospects over the past decade, they voted in droves for ... the 5 Star Movement and the League, an anti-immigration party."
"About half of Italians age 25 to 34 live with their parents."
Why it matters: "The same pattern appears across southern Europe, and the forces behind the divide show few signs of slowing."
Go deeper