What it's like for children being held in immigration facilities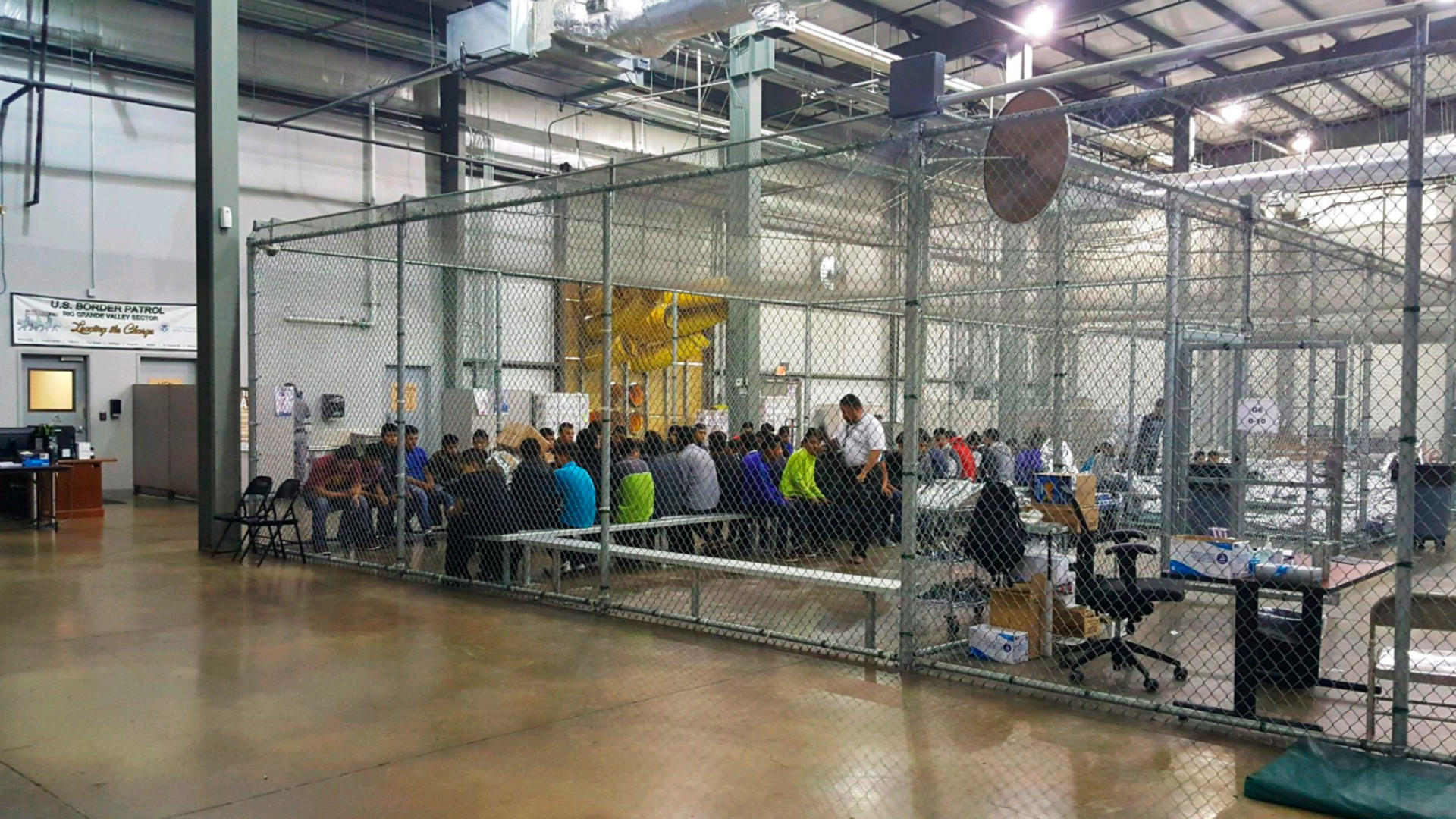 "Inside an old warehouse in South Texas, hundreds of children wait in a series of cages created by metal fencing. One cage had 20 children inside. Scattered about are bottles of water, bags of chips and large foil sheets intended to serve as blankets," AP's Nomaan Merchant reports from McAllen, Texas.
The big picture: These facilities and the conditions inside them have captured the nation's attention as debate over the controversial Trump administration border policy that's separating children from their parents continues.
McAllen, Texas
"One teenager told an advocate who visited that she was helping care for a young child she didn't know because the child's aunt was somewhere else in the facility."
"She said she had to show others in her cell how to change the girl's diaper."
"There are no toys or books. ... [O]ne boy nearby wasn't playing with the rest. According to [the advocate], he was ... clutching a piece of paper that was a photocopy of his mother's ID card."
"The U.S. Border Patrol [yesterday] allowed reporters to briefly visit the facility where it holds families arrested at the southern U.S. border."
"More than 1,100 people were inside the large, dark facility that's divided into separate wings for unaccompanied children, adults on their own, and mothers and fathers with children."
"The cages in each wing open out into common areas to use portable restrooms. The overhead lighting in the warehouse stays on around the clock."
"The Border Patrol said close to 200 people inside the facility were minors unaccompanied by a parent. Another 500 were 'family units,' parents and children":
"A group of congressional lawmakers visited the same facility [yesterday] and were set to visit a longer-term shelter holding around 1,500 children — many of whom were separated from their parents."
"Agents running the holding facility — generally known as 'Ursula' for the name of the street it's on — said everyone detained is given adequate food, access to showers and laundered clothes, and medical care."
Brownsville, Texas
Last week, MSNBC's Jacob Soboroff visited a shelter for detained child immigrants in Brownsville, where more than 1,000 boys are being held. He told Chris Hayes that the kids were "effectively incarcerated."
Soboroff describes the shelter as prison-like, tweeting that they get "one hour of structured time. One hour of free time. The rest of the day is spent inside a former Wal Mart."
Go deeper: Pressure grows on Trump to change border policy for kids.
Go deeper