What we're reading: How L.A. is leading the charge on water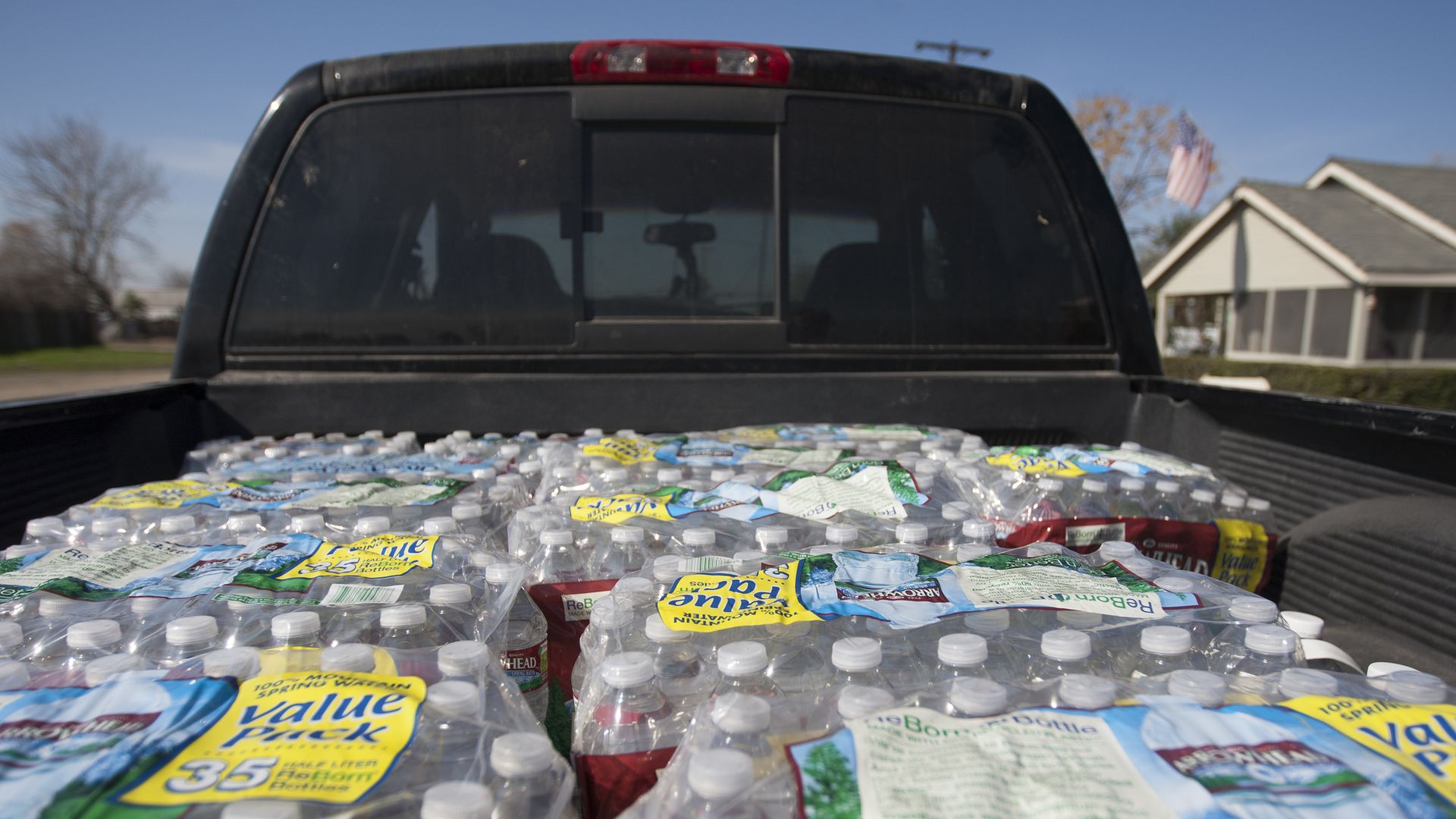 The dire situation of the water shortage that faced East Porterville, California in 2014 illustrates a bigger problem for the state of California, Wired's Matt Simon reports, and L.A. is leading the charge to establish "aqueous independence."
The big picture: The forces that caused East Porterville to dry up could one day spread to bigger cities in the state. And Simon writes that while L.A. is getting a handle on it, "[n]ot everyone is as lucky," and around the world, those without diverse water sources "face peril."
The state of play: "California is in trouble," according to Simon, as more severe droughts become a possible reality on the coattails of climate change.
Michael Kiparsky, the director of the Wheeler Water Institute at UC Berkley, told Wired: "More droughts, more floods, and more warm temperatures all will result in more water when we don't want it, and less water when we do."
What they're doing: L.A. could soon reach 100% locally sourced water after setting a goal to get its water from a range of technologically-advanced sources.
One of those is dirt. The San Fernando aquifer is "a giant underground water tank" which can provide billions of gallons of water. Stormwater will be "percolating into the dirt and, eventually, the aquifer." In 1.9 million cubic yards of soil, there is enough water for 50,000 homes, per Simon.
Another is recycled wastewater. The Hyperion Water Reclamation Plant sends approximately 40 million gallons of water a day, after being refined, to the Edward C. Little Water Recycling Facility. The water is then filtered "into water so pure, it'll make you very, very sick if you drink enough of it." The process is still being perfected, and the water hasn't been sent straight to the tap yet as the "industry is moving cautiously," Simon says.
They're also collecting water from the air. At UC Berkeley, engineers are creating "a fancy sponge-like material that collects moisture" from the air at night, and releases it during the day.
Go deeper: Cape Town's "Day Zero" is a bellwether of global water crises.
Go deeper