Pope Francis and Big Oil come together on carbon price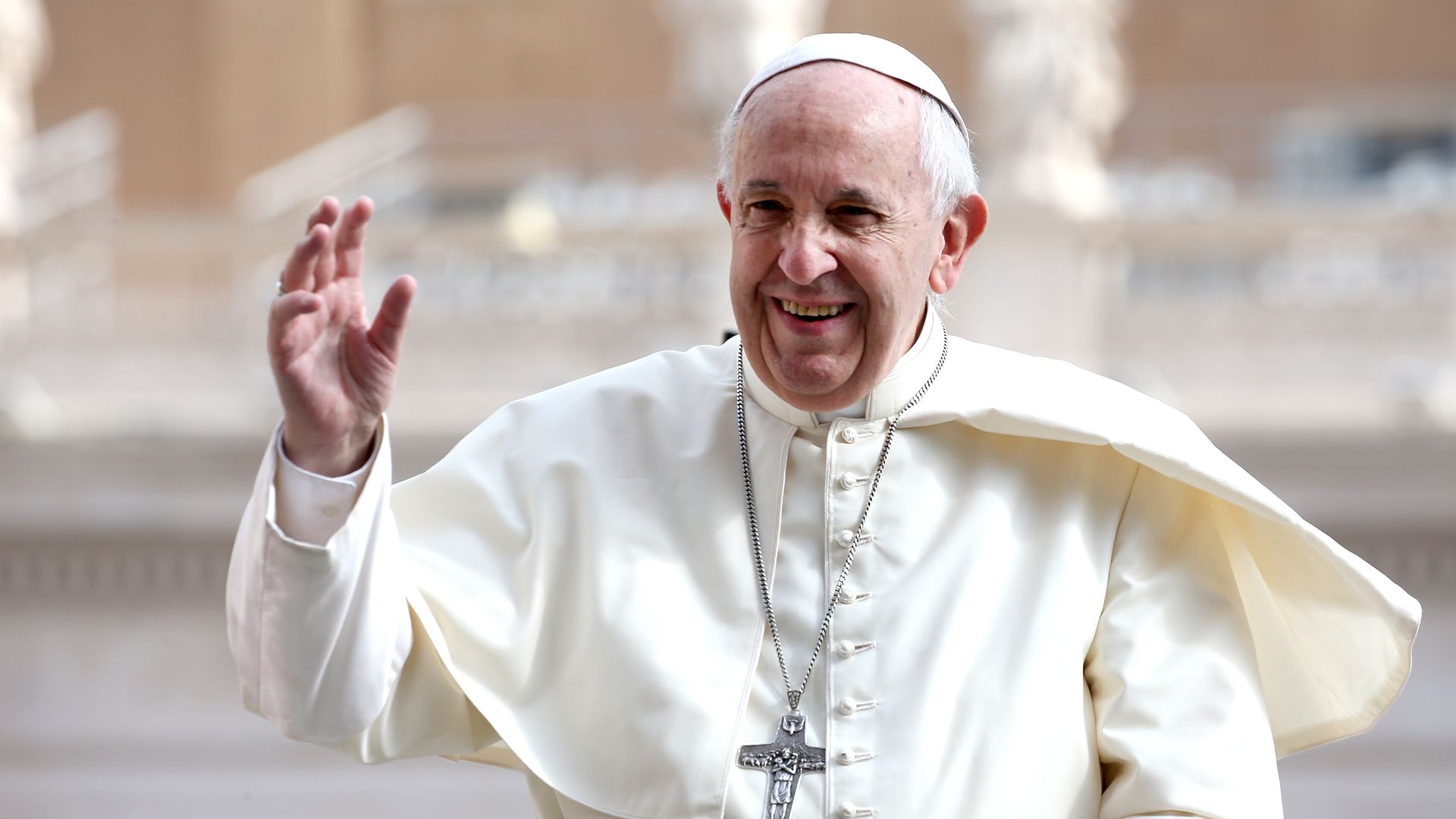 Top energy and investment executives attending a conference last weekend hosted by Pope Francis at the Vatican agreed a price on carbon emissions was essential in transitioning to cleaner sources of energy, according to multiple officials at the meeting.
Why it matters: This takeaway underscores how this particular policy is cementing itself as the preferred path among global oil companies in addressing climate change — even while it remains far out of reach in Washington, D.C.
Between the lines: Some big producers, particularly ExxonMobil Corp., have been increasingly vocal about their support for a carbon tax, but so far their rhetoric hasn't been backed up by active lobbying on the issue in Congress, whose GOP leaders generally oppose any such policy. On the other side of the Atlantic, Europe already has a carbon-pricing system.
Meeting details:
Ernest Moniz, energy secretary under President Obama, attended the meeting and said that "one of the areas of focus was carbon pricing to create market incentives for the transition to a low-carbon system," according to an interview with MIT.
Specific details about carbon pricing, such as oil companies' support for it in Congress, were not discussed, according to multiple meeting attendees.
"It needs to not disadvantage the already disadvantaged, that view come out quite strongly from the Vatican side. It needs to be progressive," said one official who attended the conference.
Three industry officials in the meeting said that — despite some narratives emerging indicating the pope lectured companies on climate change — it was a genuine two-way dialogue with church officials moderating the discussion more than anything. "Everybody recognized that you need to find a meaningful way to put a charge on carbon," said one meeting attendee.
A press release issued afterwards by one arm of the Vatican said technologies including carbon capture and low-cost renewables were among the discussion points.
President Trump wasn't mentioned, according to two officials. "I would say it was a very apolitical conversation," said one attendee.
What's next: Notre Dame University, which helped organize this meeting, has indicated it will discuss with participants, which includes CEOs of big oil producers, renewable energy companies and investors, about another meeting, said one participant, though no specific details have emerged on that yet.
Go deeper