New DACA bill protects dreamers, builds wall, changes family separation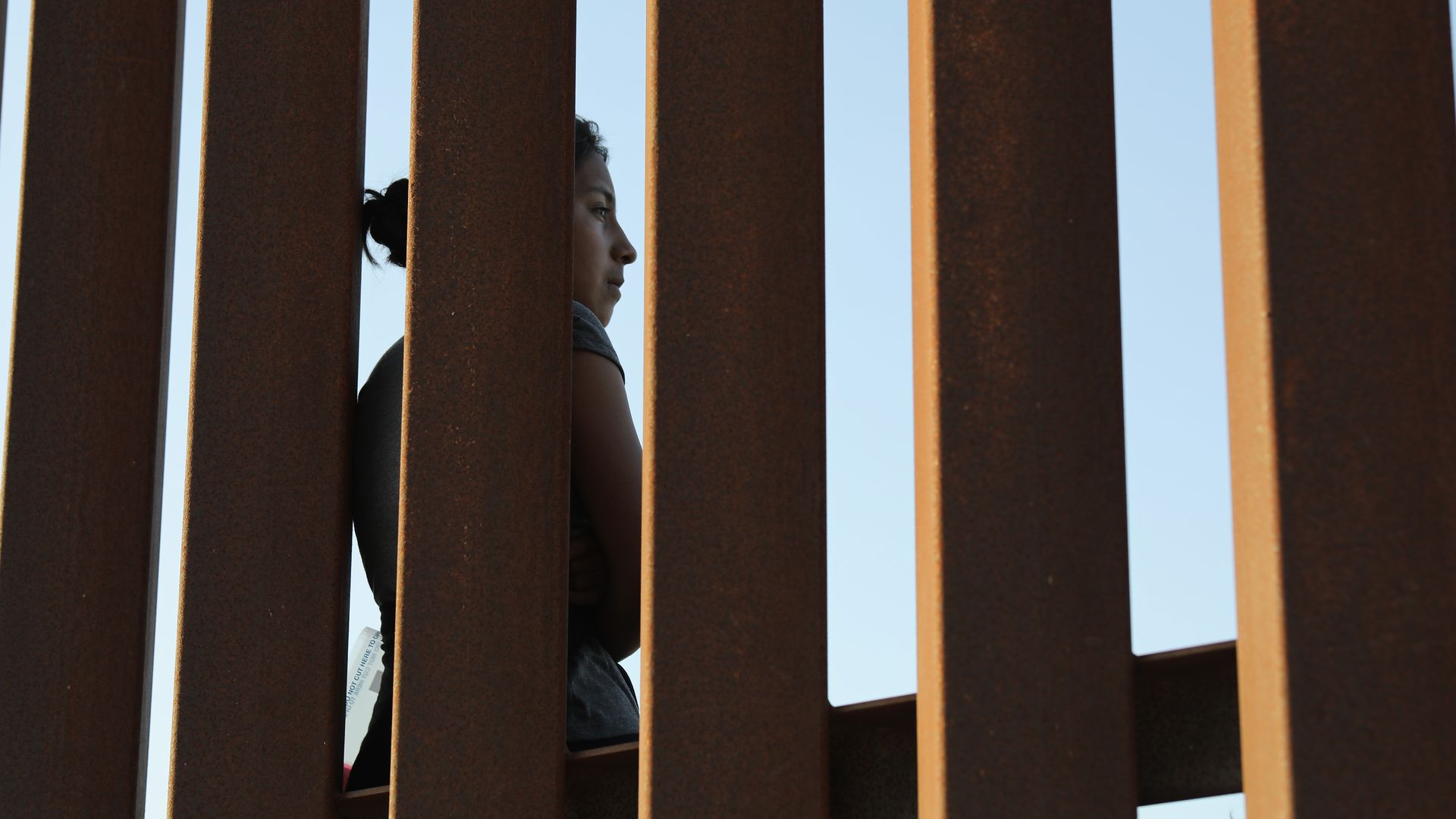 The Republican compromise immigration bill in the House would allow immigration officials to hold accompanied children in immigrant detention centers just like their parents, provide legal status for DACA recipients and authorize funding for a border wall, according to the bill's summary.
Why it matters: This is a complex bill that touches on border security, DACA, family migration and employment-based green cards. It's uncertain whether the bill has the votes to pass the House, but Rep. Steve Scalise's office announced that Republicans will start whipping votes tomorrow ahead of next week's vote.
What to know:
DACA: The bill provides special legal status for DACA recipients who have been in the U.S. at least 10 years, were under 16 years of age when they arrived and are enrolled in school or have a high school diploma. The protection is renewable every 6 years — not a special path to citizenship.
Child immigrants: The bill would allow children who are caught crossing the border illegally with their parents to remain in detention longer, which would mean they would not be forced to be separated from their parents while in immigrant detention centers. But, because of Attorney General Jeff Sessions' zero-tolerance policy, families will still be separated when the parents are prosecuted. The bill also limits the Special Immigrant Juvenile visa to children who can not be reunited with either of their parents because of abuse. Before, a child with even one abusive parents was eligible.
The wall: The bill puts $25 billion toward Trump's wall along the southern border as well as a few other border security measures.
Asylum: The bill would make it harder for asylum claims to be approved, requiring officials to determine that the claims of the asylum seeker are true. This comes as the Trump administration has faced a surge of asylum-seekers.
National guard: Authorizes the National Guard to assist in border security, including building barriers.
Family migration: Eliminates green card programs for married children of U.S. citizens as well the siblings of adult U.S. citizens, transferring those 88,400 green cards to a new "merit-based" program.
Eliminates the diversity visa lottery — putting the 55,000 visas toward the merit-based program.
Eliminates per-country caps for employment-based green cards.
Editor's note: Headline and article have been updated to more accurately and specifically explain how the bill deals with family separation policies.
Go deeper