Tom Steyer is launching a "Blue Wave" program to help Democrats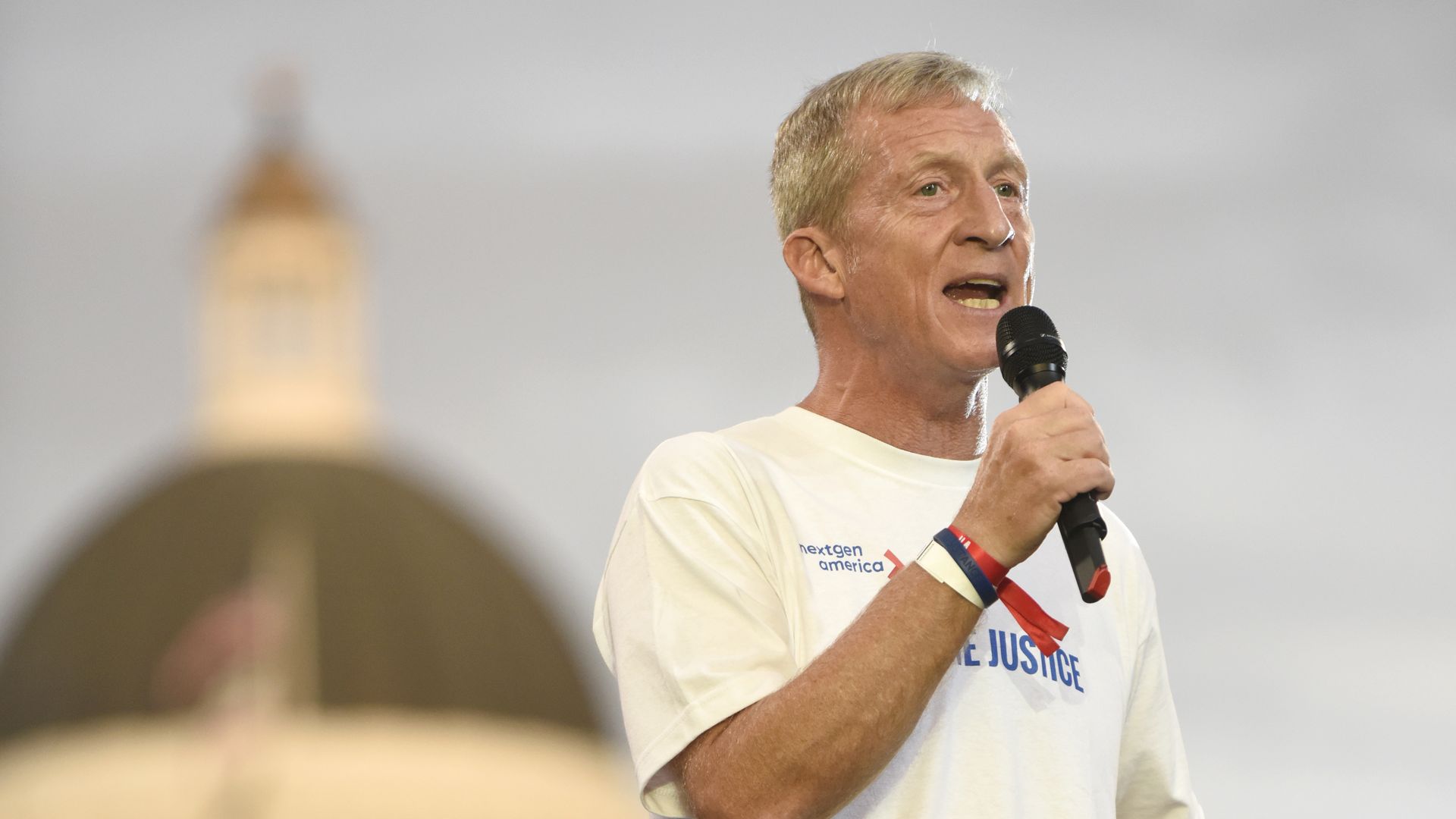 Tom Steyer is launching a "Blue Wave" program to expand NextGen America's volunteer network from 11 states to all 50 states by creating an online community to help engage voters before November.
Why it matters: For all the impeachment tension between Steyer and Washington Democrats, this is just another way he's trying to help the Democratic Party take back control of the House this year.
The details: The program will create an online community of volunteers who will work to meet NextGen America's goal of texting 7 million voters and making 500,000 calls in the group's targeted congressional districts.
This "distributed organizing" model is similar to what Bernie Sanders used in 2016.
Steyer is announcing the full details of the program on Facebook Live later this afternoon.
"We're leaving no stone unturned and ensuring that every American who wants to fight back has the opportunity, resources, and training that they need to be a part of the blue wave that will take back Congress this year," Steyer said in a statement.
Between the lines: Steyer has been traveling all over the country holding town halls, and he's collected more than 5 million signatures for his impeachment campaign. Looking ahead, his latest "Blue Wave" program isn't a bad way to test best campaign strategies for a 2020 presidential run.
Go deeper