Wave watch: Democrats flip another Wisconsin seat Trump won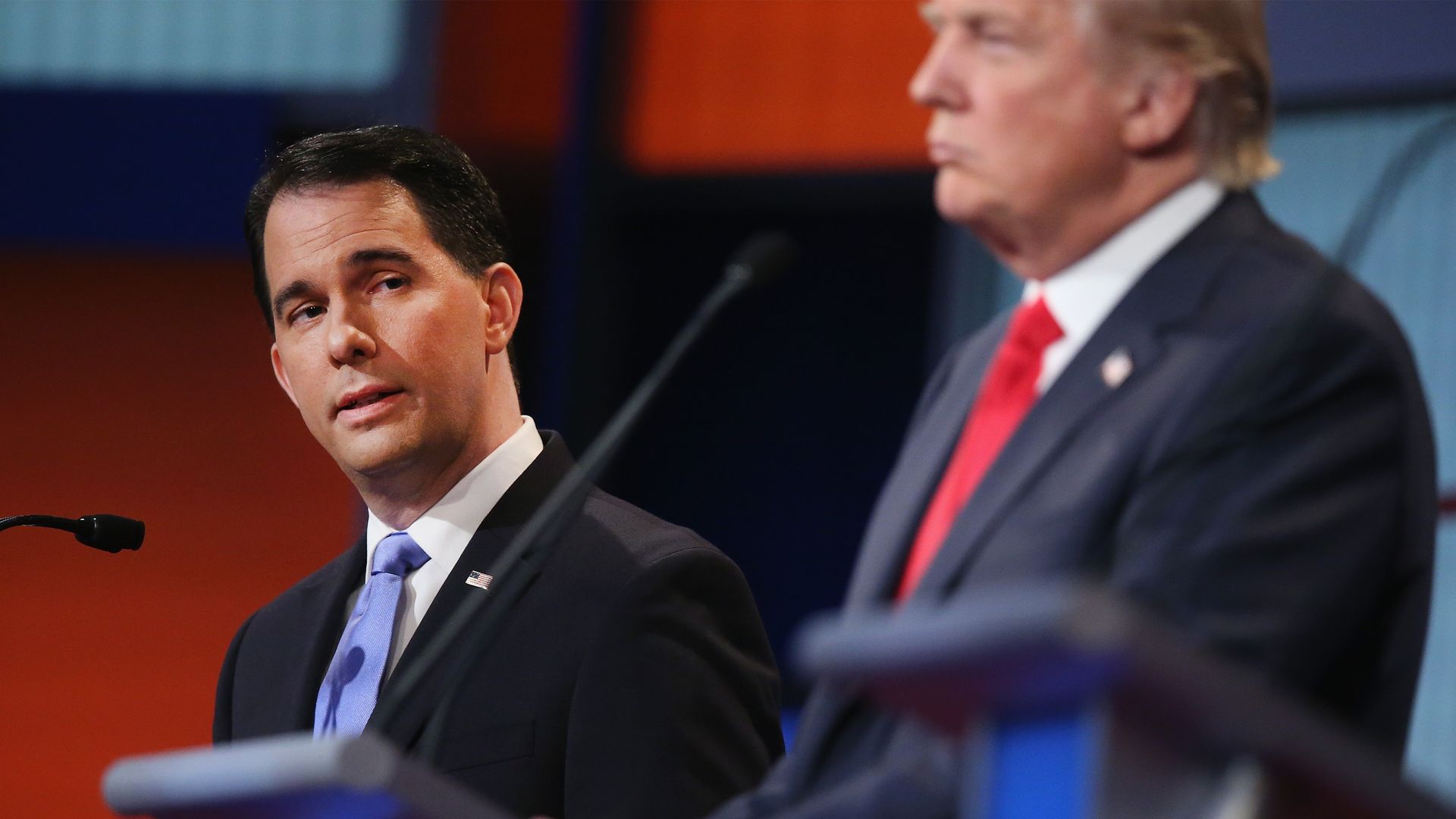 Caleb Frostman handed Wisconsin Democrats a major victory in Tuesday night's special state Senate election, flipping a solid red seat in a district President Trump won by double digits in 2016.
Why it matters: This is the 44th Republican state legislative seat Democrats have flipped since President Trump took office, according to the Democratic Legislative Campaign Committee.
The bigger picture: While Republicans held onto another vacant seat in the Wisconsin legislature's lower chamber, Democrats managed a repeat of the January special election when they flipped a district that had long been held by Republicans since 2000 and won by Trump.
Flashback: Republican Gov. Scott Walker called the earlier victory "a wake up call for Republicans." Liberals later won a 10-year seat on the Wisconsin Supreme Court in April, pushing Walker to admit there was a "risk of a #BlueWave in WI."
The backdrop: This comes after the National Democratic Redistricting Committee, a group led by former Attorney General Eric Holder, successfully sued Walker, who refused to call a special election to fill two legislative seats vacated by Republicans who joined his administration last December.
Wisconsin is one of many key states Holder's group is targeting as part of a broader effort to scale back Republicans' sweeping control of the redistricting process ahead of the 2020 census. Republicans there control both legislative chambers — 18-14 in the Senate and a firmer 63-35 in the Assembly.
Frostman will be on the ballot again in November for the general election.
Go deeper