Fire hits Iraqi election ballot storage site in Baghdad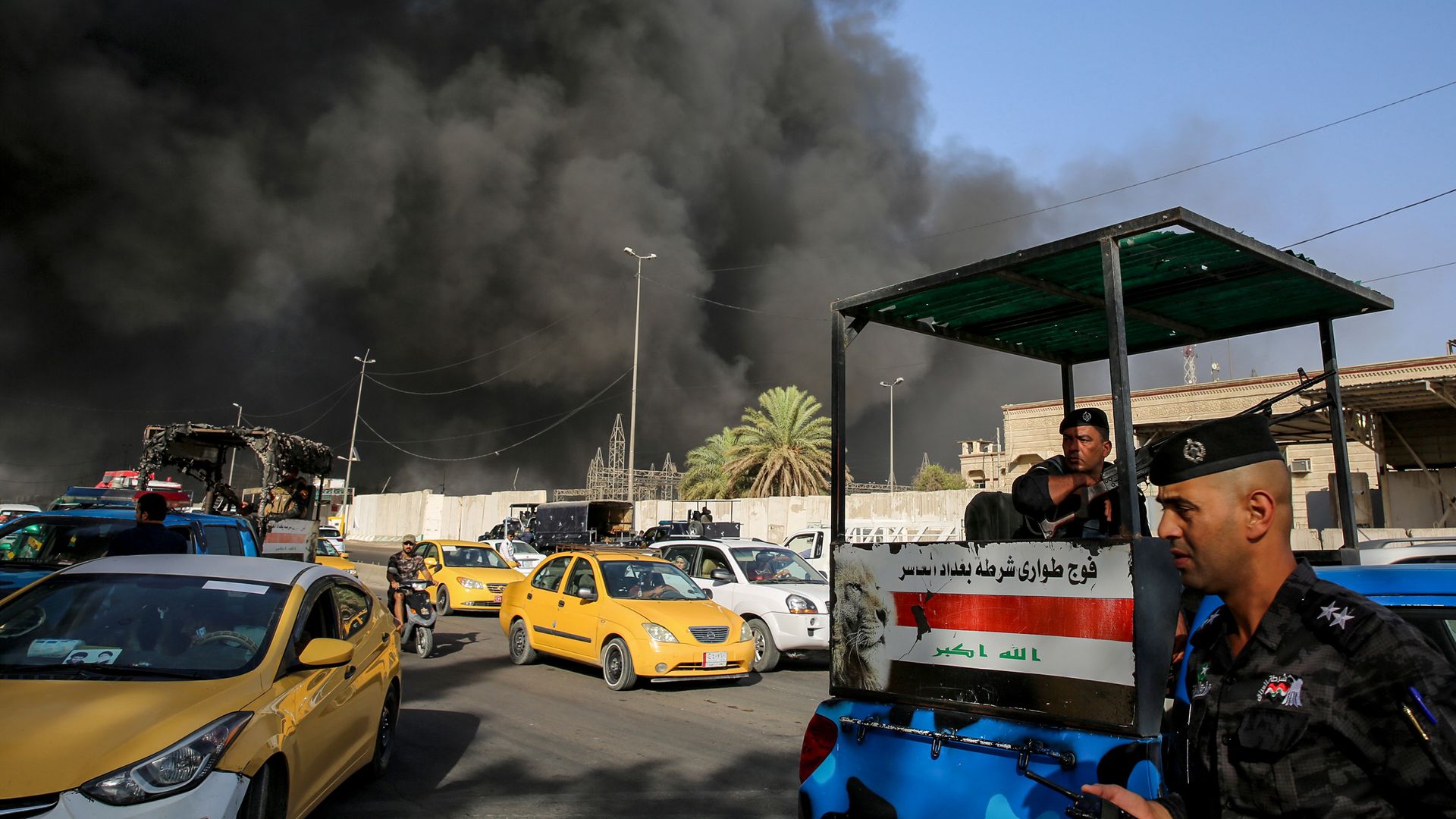 A fire engulfed a site in Baghdad on Sunday where Iraqi officials had stored half of the city's ballot boxes from last month's contentious parliamentary election ahead of a mandated national recount, Reuters reports. Officials said later that only one of four warehouses at the site had been affected.
Why it matters: While officials did not indicate whether they believed the fire was deliberately set, this is another setback amid growing concerns over the legitimacy of the May's election results, which were marred by low turnout and allegations of fraud. Meanwhile, opponents of the recount claimed that some Iraqi political arties are trying to prevent the election victory of cleric and U.S. critic Moqtada al-Sadr's political coalition.
Go deeper