Deep Dive: A new era of global trade wars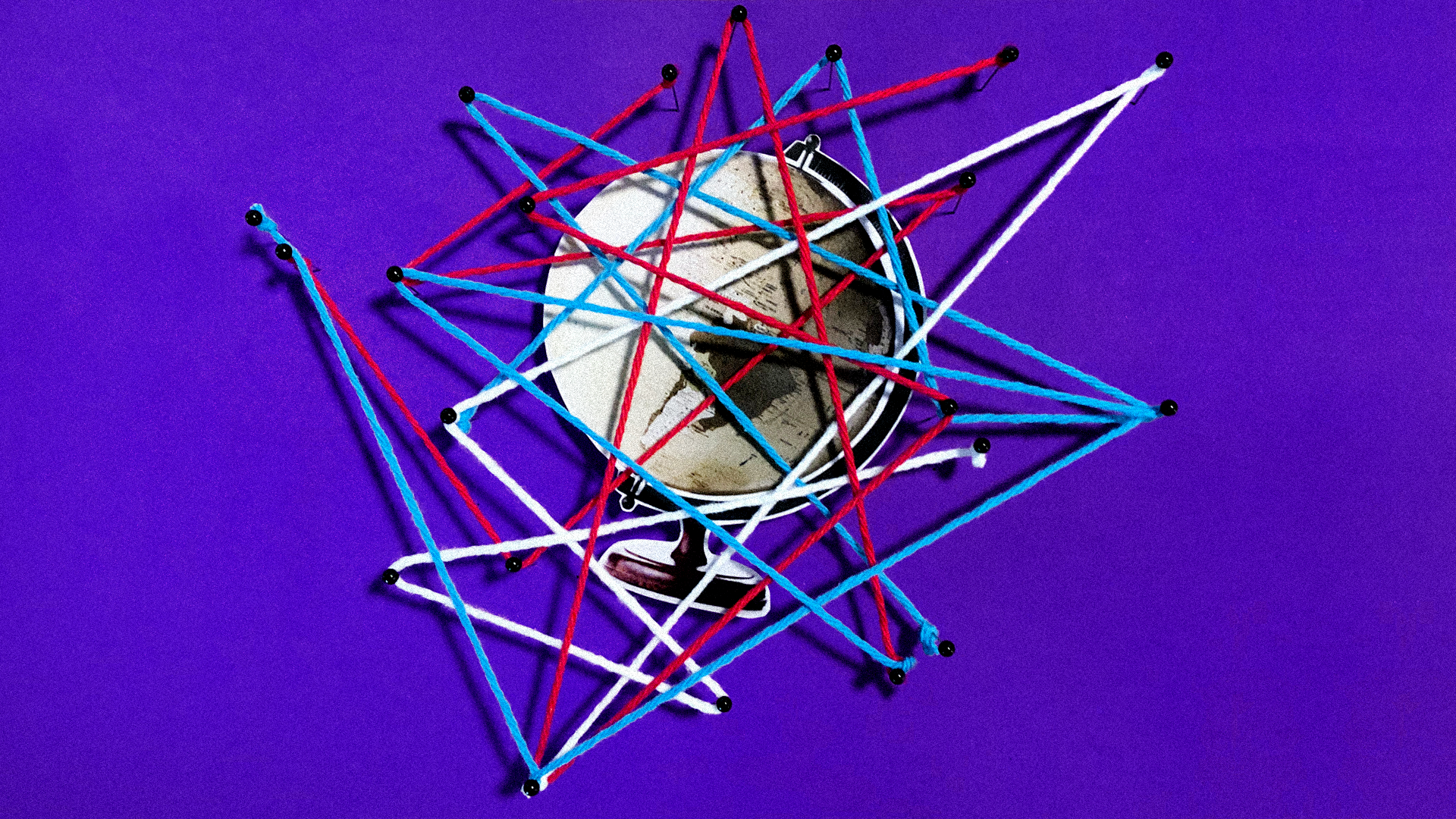 No single shot in President Trump's trade wars matters much. But the wild, simultaneous spraying of shots at a half dozen U.S. allies — unprecedented in modern America — is changing the balance of trade politics and power before our eyes.
President Trump didn't start a single trade war — he started at least four, all by choice:
Why it matters: Trump is challenging the global order, and well-established alliances, more than any U.S. president in living memory. George W. Bush alienated Europe with the Iraq war, but that was a single issue. Trump is shaking the foundations and structures of the post-World War II order.
The rupture also helps Vladimir Putin, who has long sought to split the West. "There is no evidence that Mr. Putin is dictating American policy," writes Susan Rice, President Obama's national security adviser. "But it's hard to imagine how he could do much better, even if he were."
The downside: China is charging into the vacuum left by Trump. Not only is Xi Jinping cutting deals with bruised U.S. allies, he's benefiting from the fracture of the U.S.-Europe alliance that was created to keep China in check.
The upside: China has exploited the U.S. by stealing technology and radically tilting the playing field to companies with ties to the Beijing government. So the possibility of more favorable terms for the U.S. remains. 
Still, Trump's trade tirade has upended decades of trade norms:
Relations with American allies such as Germany, France, Canada and Mexico are bad — and getting worse — largely over trade. 
The N.Y. Times' Peter Baker writes on today's front page: "In the 24 hours before heading to Quebec, Mr. Trump attacked Canada on Twitter six times for 'unfair' trade practices and threw in a few jabs at France and the European Union for good measure."
Trump redefined a national security threat in a dangerous way by using that as the justification to impose tariffs on steel and aluminum and to threaten tariffs on imported cars. Republican lawmakers complain that he could alienate military allies and raise prices for U.S. consumers. It's a precedent other nations could exploit. 
Germany, Japan and others who want to do business with America may find no other choice than to cozy up with the Chinese. 
This started with Trump bolting the Trans-Pacific Partnership, which promotes trade among the U.S. and 11 Pacific Rim nations (Asia and the Americas), and culminated this week with furious European leaders threatening more deals sans America. 
Be smart: It's possible that all of these wars get resolved. But with each passing day, Trump seems less likely to bend and allies seem more likely to bolt alliance with America for deals with each other and China. 
Go deeper:
Go deeper