Yellowstone chief says Zinke is pushing him out over bison spat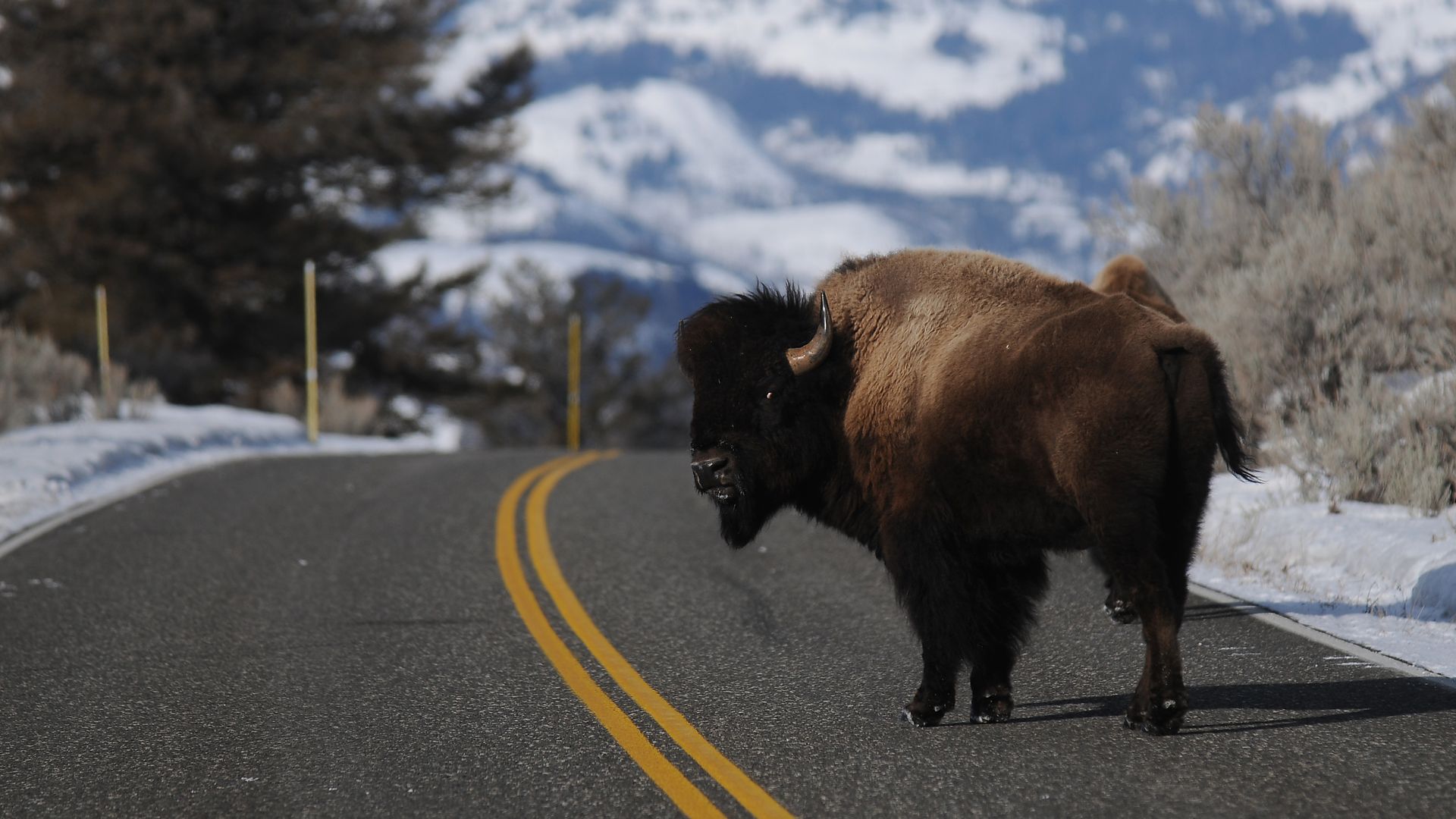 After disagreeing with Interior Secretary Ryan Zinke about how many bison can be sustained in Yellowstone National Park, its superintendent, Dan Wenk, says he's being forced out, the Associated Press reports.
The big picture: Wenk announced last week that he would be retiring in March 2019, after "being offered a transfer he didn't want," per the AP. He said he thinks "this is a punitive action," but doesn't know for sure. Ranchers in Montana have voiced concerns about the bison population in Yellowstone spreading the disease brucellosis, and while biologists have said a population of 4,000 bison is sustainable, the AP adds, Zinke believes that's too many.
Go deeper