The big job at DOJ no one wants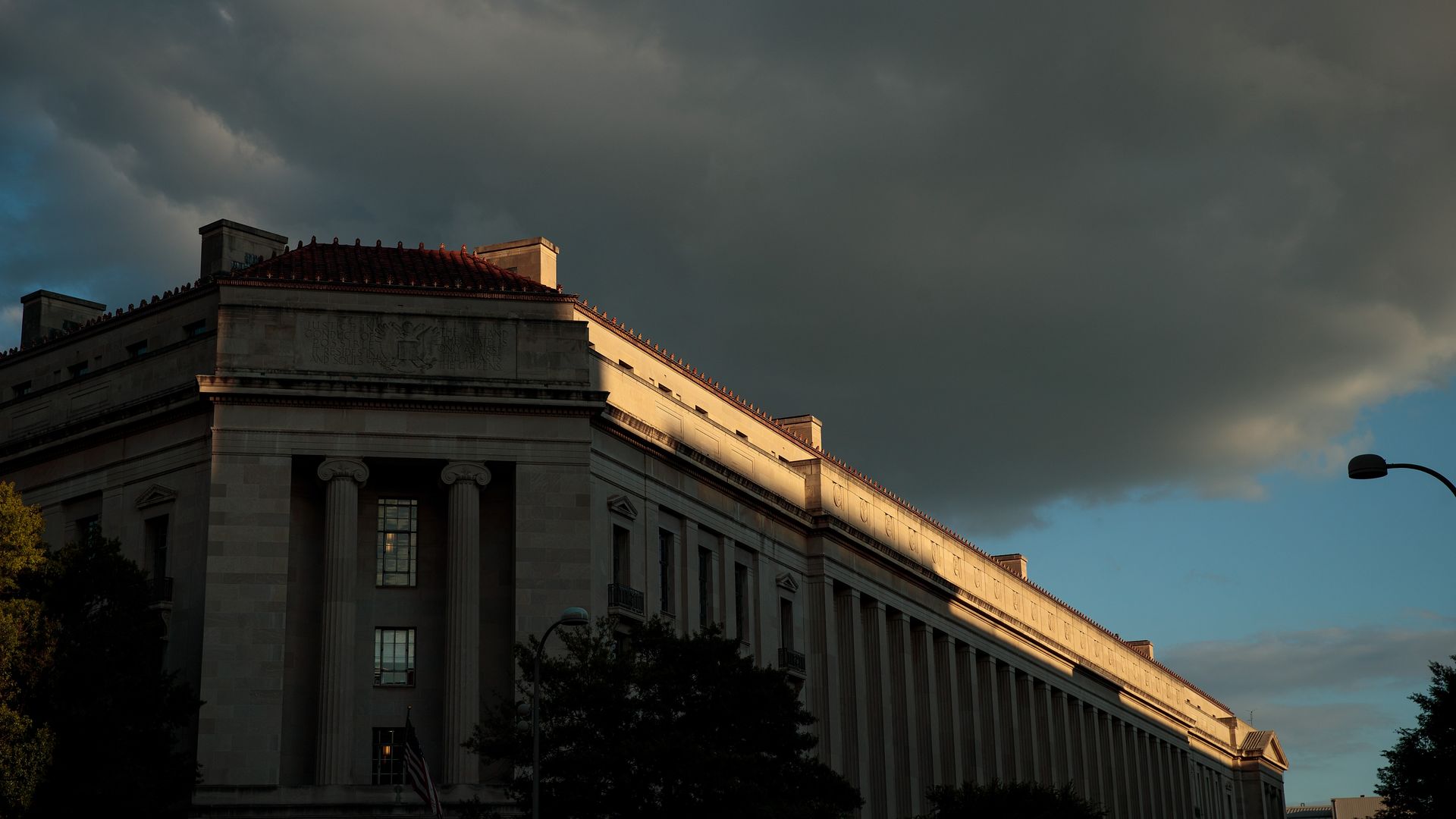 "The Trump administration has put its search for the Justice Department's No. 3 official [which would oversee the Mueller probe if Rod Rosenstein were to depart] on the back burner after failing to persuade several candidates," per The Wall Street Journal's Sadie Gurman and Aruna Viswanatha (subscription).
Why it matters: "The department lacks permanent, politically appointed leaders to oversee at least five high-profile units, including the criminal, civil and tax divisions."
Behind the curtain ... "Trump's fury with [Attorney General Jeff] Sessions is so ever-present it has taken to darkening his moods even during otherwise happy moments," AP's Jonathan Lemire and Eric Tucker report:
"On Thursday, Trump was on Air Force One returning from a trip to Texas ... [W]hen an aide mentioned Sessions, Trump abruptly ended the conversation and unmuted the television in his office broadcasting Fox News, dismissing the staffer to resume watching cable."
Go deeper