Lava from Kilauea volcano destroys hundreds more homes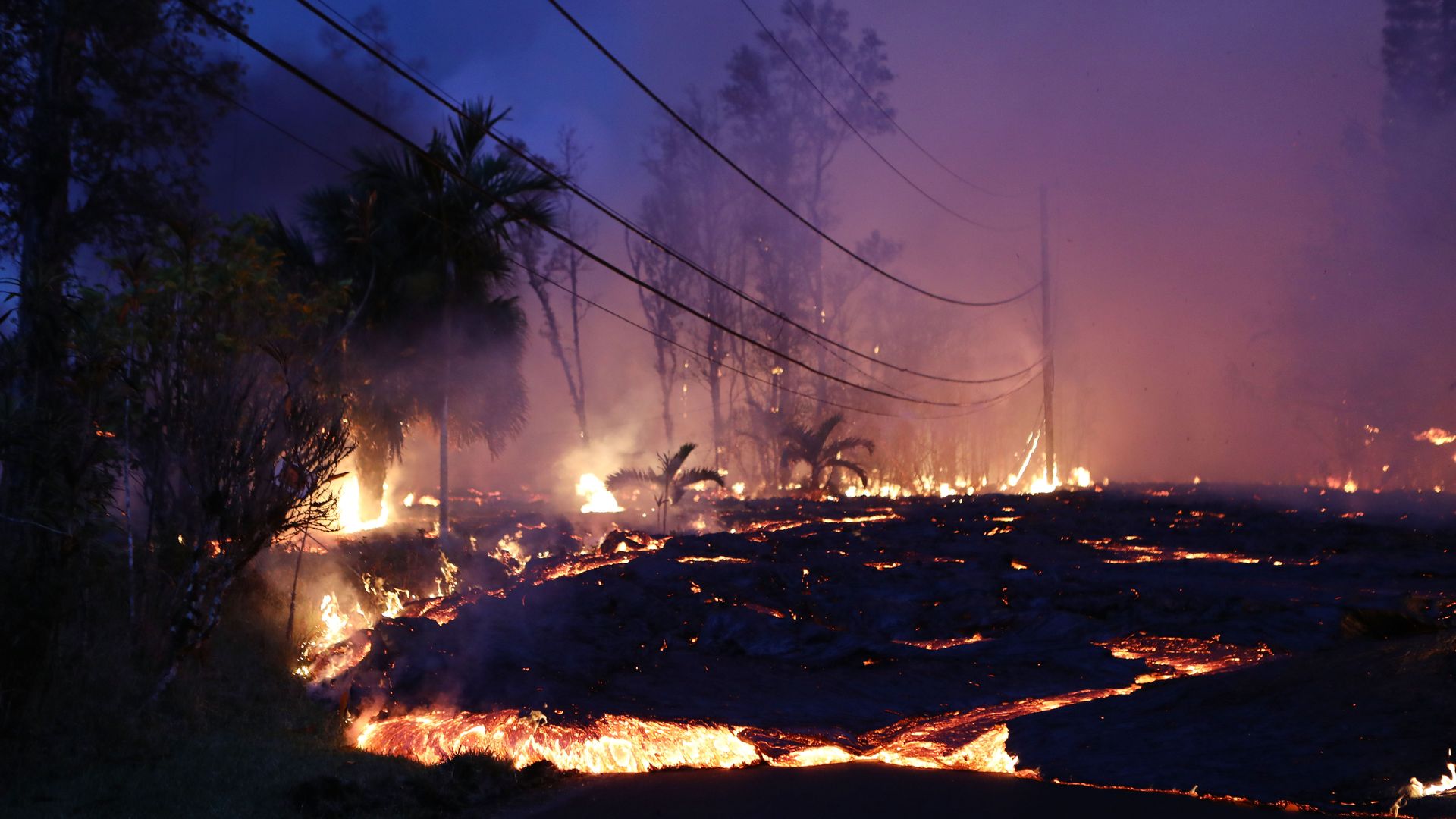 Lava erupting from the Kilauea volcano in Hawaii destroyed hundreds of homes on Monday night, including the vacation home of Hawaii County Mayor Harry Kim, the AP reports. The losses occurred in Vacationland and Kapoho Beach Lots, where lava is flowing into the sea.
The details: Scientists at the U.S. Geological Survey's Hawaiian Volcano Observatory also reportedly said lava has completely filled Kapoho Bay, swamped most of Vacationland and covered all but the northern part of Kapoho Beach Lots.
Why you'll hear about this again: The latest eruption began on May 3, and has shown no signs of slowing. Periodic eruptions of steam, ash and rocks from the volcano's sunken crater continue to occur, along with vigorous discharges of lava from more than a dozen fissures in the ground.
Hawaii was built by volcanoes like Kilauea, and this eruption is extending the Big Island's reach slightly by discharging lava into the sea.
Go deeper