What to watch in tonight's California gubernatorial primary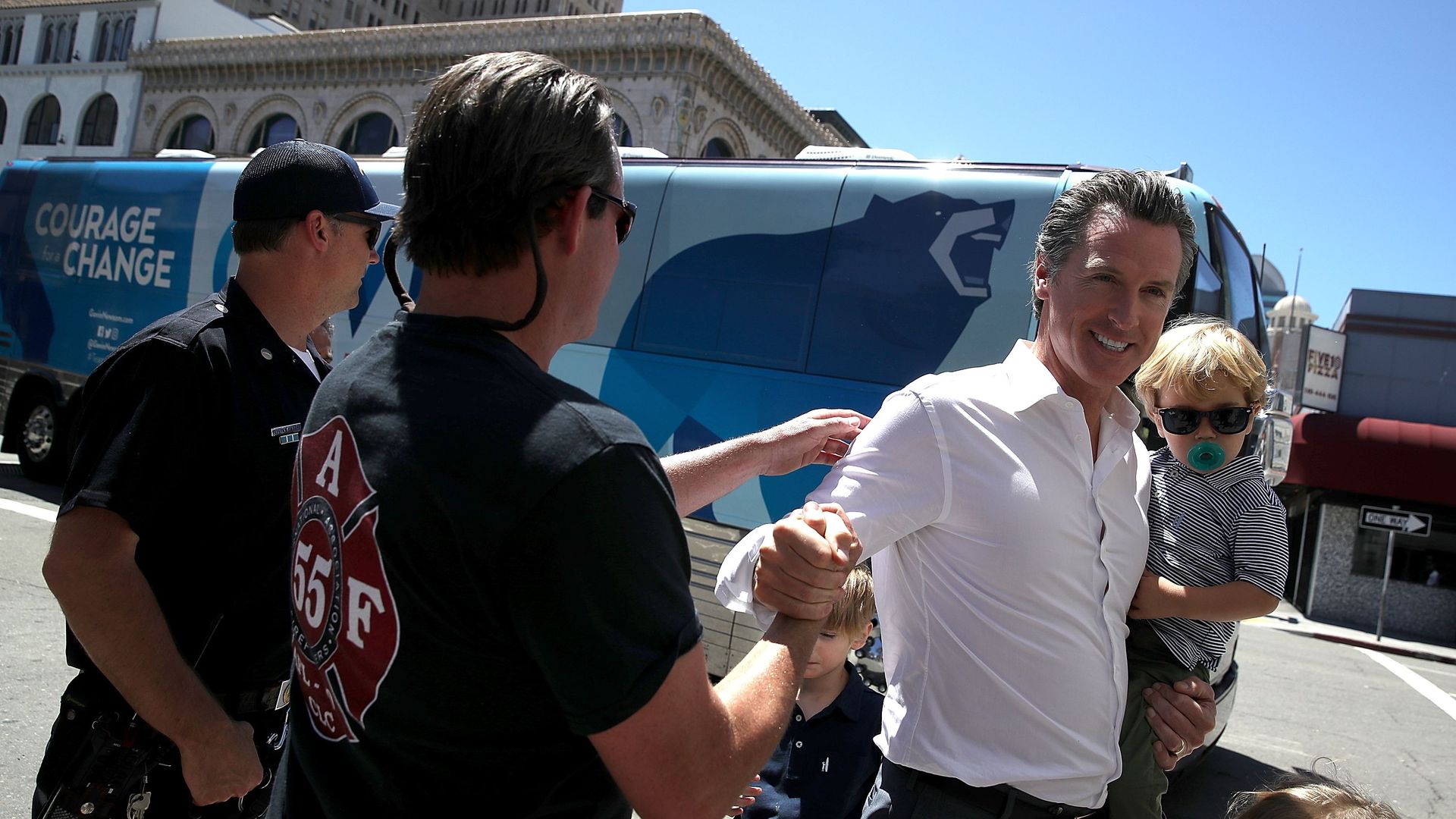 Brian Goldsmith, a journalist and entrepreneur who lives in L.A. and co-hosts a podcast with Katie Couric, sends Axios this cheat sheet as California voters today take the first step in electing a new governor.
The big picture: If the winners are Gavin Newsom, the liberal lieutenant governor and longtime frontrunner, and John Cox, the Trump-endorsed perennial candidate (who didn't even vote for Trump), the general election ends before it began. The state Republican Party that Arnold Schwarzenegger said was "dying at the box office" is now third behind Democrats and independents.
For the first time in 20 years, a current or former governor is not on the ballot.
Under the "top two" system, the pair who win the most votes, regardless of party, go on to November.
State of play ... California is far worse off than it appears:
On the surface, four-term Gov. Jerry Brown, 80, seems to have fixed the state: a $6 billion budget surplus, 3 million new jobs, and real action against climate change.
But dig deeper and problems abound: The highest income tax rates in the country. ... A system so dependent on capital gains that when the inevitable next recession hits, we'll plunge into fiscal catastrophe. ... If the nation catches a cold, California's budget gets typhoid fever. ... A nearly $1 trillion gap between the retirement promises politicians made to public workers and the funding available to cover them.
Be smart ... The biggest problem of all is an affordability crisis that drives people out:
Despite the good times, more people are leaving than moving in.
McKinsey recently ranked California as having the worst quality of life in America.
What's missing is a candidate of ideas who can drive a sharp contrast with the status quo.
Go deeper